Campus Life
News
U of A student wins Entrepreneur of the Year Award, gears up for hackathon
Eden Redman, a fine arts and design student, took home the title at the YEG Startup Community Awards.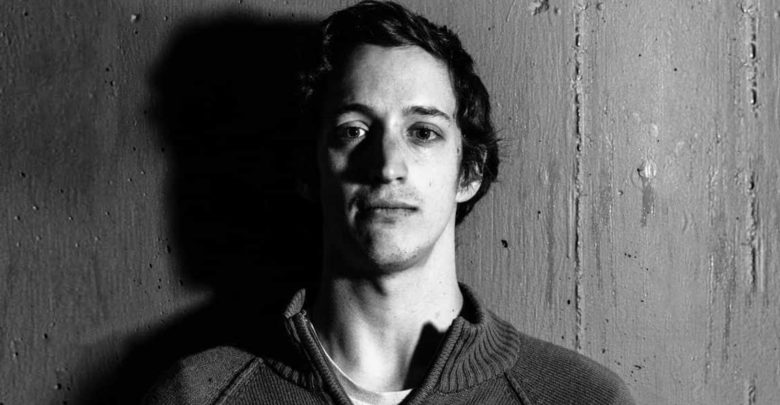 A fine arts and design undergraduate student at the University of Alberta has been honoured at the inaugural YEG Startup Community Awards. 
Eden Redman, who also graduated with a bachelors in psychology in 2018, won the Student Entrepreneur of the Year Award. The award recognizes students for aspects including perseverance, their ability to achieve key startup milestones such as raising capital, and their business's potential.
Redman is heavily involved in the startup community as a co-founder of NeurAlbertaTech, a neurotechnology skill-building network involved in projects like remBRAINdt, a technology that allows people to visualize their brain waves in art. 
"It's quite exciting," Redman said of his win. "It's validation for the work I've been putting in, lots of which has been volunteer-based over the past year and a half, pretty much since COVID-19 started."
Redman credits his background in psychology — including his contributions to research in computational neuroscience, physiology, and psychiatry — for his current passion for neurotechnology, a field in which technology directly interfaces with the brain. He said this passion led him to found NeurAlbertaTech in 2019. 
"I really like working with clinical populations — people with diagnosed disorders, like neurodegenerative or psychiatric illness — and with neuroimaging," he said.
After co-authoring psychology papers while doing research at the U of A, Redman said he had a desire to move away from pure theory and apply his work in practice.
"Some basic research can feel somewhat disconnected from reality," he said. "I [wanted] to take those findings and then actually apply them in a program that's more widely accessible [and] also teach people how to make that translation, both conceptually and then technically with programming skills."
According to Redman, NeurAlbertaTech started out as a project team, rallying around a submission for an international neurotechnology competition. As the current executive director of the group, Redman said he finds meaning and excitement in gathering as a community for more than just a single project. 
"To me, it's just a lot more meaningful and exciting if we can gather as a community and have more than just 10 people [on a project team] which are otherwise a one-off anomaly," Redman said.
He went on to say that he wants there to be an industry around brain-computer interface (BCI)-specific neurotechnology in Edmonton and throughout Alberta. BCI means that instead of a traditional user interface, like a screen, users connect to the computer directly through their brains. 
"It's not a thing right now, which seems silly because we have global leaders in Artificial Intelligence (AI) as well as in neuroscience research, so to be able to translate that seems worthwhile," he said.
NeurAlbertaTech to host Canada's biggest hackathon, Redman said
Redman said NeurAlbertaTech is now gearing up for the summer, when they will host Canada's biggest neurotechnology hackathon, a collaborative computer programming event in the BCI space.
"It's going to be fun," said Redman. "I've done probably close to a dozen [hackathons when I was starting out in neurotechnology], so that's a lot of learning on your feet towards an end goal in a short amount of time."
NeurAlbertaTech's Hackathon (natHACKS) will give away over $10,000 in project funding to the top winners as well as enough brain-wave-recording electroencephalogram (EEG) hardware equipment for 20 teams and coding templates for anyone just starting out.
Redman said that beyond the winners' prizes, the program should be highly rewarding for participants. 
"Sometimes hackathons just throw you in the deep end and if you don't have any background then you're kind of just floundering," Redman explained. "That's part of the support that NeurAlbertaTech is bringing more broadly and more specific to the hackathon."
The hackathon will also feature mentors from industry, academia, and non-profit sectors, as well as free workshops in the two weeks leading up to the event itself. Redman said as someone with no formal computing science training, he understands that fostering the opportunity to learn at events like the hackathon is really important.  
"I have not successfully completed any computing science course, partially because I just find them really boring," Redman said. "Some of my best programmers aren't in computing science either, so [our team is] really just passionate people who have that knowledge, who have taken it upon themselves to learn." 
Empowering the brain to directly create art
Redman is taking remBRAINdt, one of NeurAlbertaTech's international-competition-winning projects, to the for-profit sector.
RemBRAINdt allows users to create artwork with just their brains; brain-wave-recording electroencephalogram (EEG) technologies read users' emotional or attentional states and translate them into strokes of colour. 
"[We want to] use [this technology ] in public events like conferences and conventions," explained Redman. "We'd set up a booth [and] allow people to interact with EEG and Virtual Reality (VR), two fairly novel technologies, then we would give people the opportunity to take home some [of their own] artwork."
Though this is his vision, Redman shared remBRAINdt Beta won't include VR just yet.
"[We're] still working on taking [the company] to market, but that is hopefully happening in August," said Redman. "There will certainly be some troubleshooting there because, to my knowledge, no one else has tried to do this booth-style of neurotech commercialization."
Redman is also Chief Technology Officer (CTO) of 8-Bit Cortex, a program that creates online web-based games that can provide diagnostics and insights into a user's cognitive profile. Over time, Redman said he hopes that 8-Bit Cortex can eventually inform mental health providers with a more intricate understanding of their clients.
"We have a sledding game, a gamified version of an attentional task," said Redman. "We're creating games in a systematic fashion that we can consistently record and individualize to the user."
Redman shares plans for the future
Besides solidifying these companies, Redman said he is considering a graduate degree in fine arts and design, as well as doing more clinical research in the future. 
"I think no matter where I go, I still want a presence in Alberta," he said. "[I also want to] be able to translate research into solutions that are going to help everyday people. My hope is to work in innovating in the VR and embodied cognition space to treat people with disorders like schizophrenia."
Redman explained that "embodied cognition" refers to the cognitive system responsible for projecting ownership onto our body.
"[Embodied cognition] underpins a lot of dysfunction in those with schizophrenia and autism," he said.
While reflecting on his startup journey, Redman emphasized that it's been an unforeseen joy.
"[If you're just getting started], find something you're passionate about that you're good at, come up with good solutions that actually address the problem," Redman said.
Redman said passion was the "biggest" thing that kept him invested in his ideas until he could make them a reality. He said this energy helped him create a community around his interest that didn't exist before, a process he said has taught him a lot.
"[New entrepreneurs] should be very cognizant that [they] don't have the answers," he said. "Be prepared to completely change things, listen to other people, and go in with an open mind."