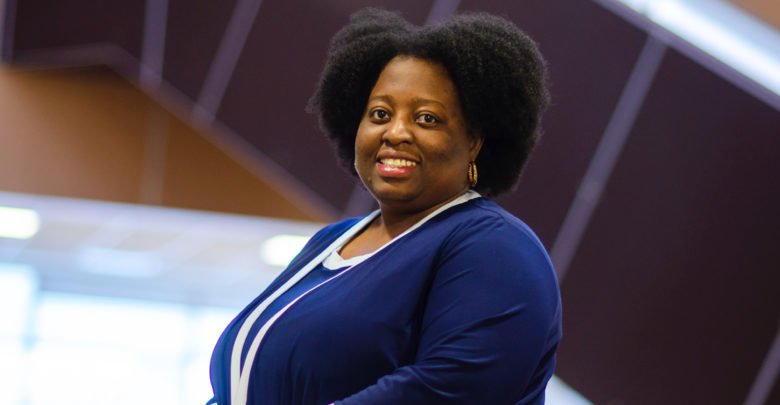 A University of Alberta researcher says Black Canadians are more likely to get infected with COVID-19 and less likely to get vaccinated, partially due pre-existing inequalities faced by the community.
Bukola Oladunni Salami, an associate professor at the faculty of nursing at the U of A, conducts research and community work related to healthcare inequalities faced by Black and immigrant populations. According to Salami, Black Canadians are subject to higher rates of COVID-19 infection.
"Research data that has been collected from Ontario and Quebec shows being Black as a stronger influence on whether or not you get COVID-19 than any other social determinants of health, including your income status and similar determinants," Salami said.
According to Salami, pre-existing inequalities contribute to some of the reasons behind the disproportionate effect COVID-19 has on Black Canadians.
"For example, Black Canadians are more likely to be lower income," Salami said. "Black Canadians are also more likely to work in occupations where they need physical contact, and work in the lower tiers of the healthcare workforce, where they are more in contact with people who have COVID-19."
Salami said that a lack of diversity in healthcare management positions is also responsible for the unequal distribution of COVID-19 infections.
"Someone once said to me, the healthcare workforce is like a cappuccino; it's white on top, but Black underneath," Salami said. "A lot of the people you see in management positions, sitting in an office protected by the office door, are white. The people you see doing during the direct patient care are Black and racialized. Black people and racialized people are more likely to be at the forefront of healthcare provision. They are more likely to be in contact with people with COVID-19."
Salami also noted that Black Canadians are also subject to vaccination inequalities, something she attributed to mistrust in the healthcare system.
"There are standing issues related to trust," she said. "Historically there have been cases where unethical research has been done on Black populations, and because of that, people are very wary of taking the vaccine. Black populations have the worst rate of COVID-19 vaccine acceptance, and that affects their recovery and protection from the virus."
As a way to address these systemic disparities, Salami mentioned engaging Black organizations and leaders in conducting outreach with Black Canadian communities could be a potential solution. She said she is involved in the Black Opportunities Fund, which organized a workshop to increase knowledge about COVID-19 vaccination and to address issues of mistrust.
"Across Canada we have Black communities taking the lead and being active agents in the change process," she said. "One of the things that has been instrumental and useful in terms of addressing [healthcare inequalities] is engaging Black community leaders, Black religious leaders, Black healthcare professionals to communicate information and to make sure that people have the information they need."
Salami recognized the work being done by Black organizations and leaders as a vital component in the process of bringing about change.
"Yes, we do experience inequalities, but we should also appreciate all the tremendous amount of work that has been done by Black community organizations, Black healthcare professionals, and Black community leaders, to address the inequities that we continue to face in Canada," Salami said. "Black populations have been active agents in the change process and improving health outcomes in Canada."