Campus Life
News
Bukola Oladunni Salami: Journeying through academia as a black woman and researching black mental health
Nursing associate professor shares her experiences getting her PhD and her current research on black mental health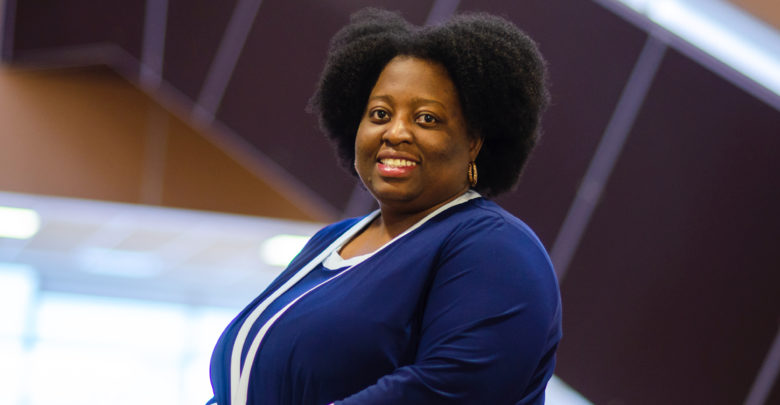 A University of Alberta associate professor is channelling her experiences as a black, African immigrant into her current research on black youth mental health.
Bukola Oladunni Salami, a nursing associate professor, immigrated to Canada in 1997 from Nigeria when she was 16 years old. After watching her parents struggle to use their Canadian degrees because of a lack of Canadian job experience, Salami went on to receive a PhD in nursing from the University of Toronto, allowing her to study issues representing her experiences: immigrant and black youth mental health.
From her parents' exclusion from academia to feeling isolated, receiving a post-secondary education was not easy for Salami, mainly due to who she is: a black, African woman. While getting her degrees, simply encountering another student who looked like her was a big deal.
"One of the challenges as a black, African immigrant going through academia is there aren't too many of us. It's difficult to get mentors," she said. "I remember going to the hallways once and meeting a black person with a PhD in nursing and there was that connection."
Now, as one of the few black faculty members at the U of A, Salami still experiences that same excitement whenever she sees black students get their degrees. Recounting the time she was an examiner for a black PhD candidate, Salami remembers how just one more black student getting a PhD felt like a large victory.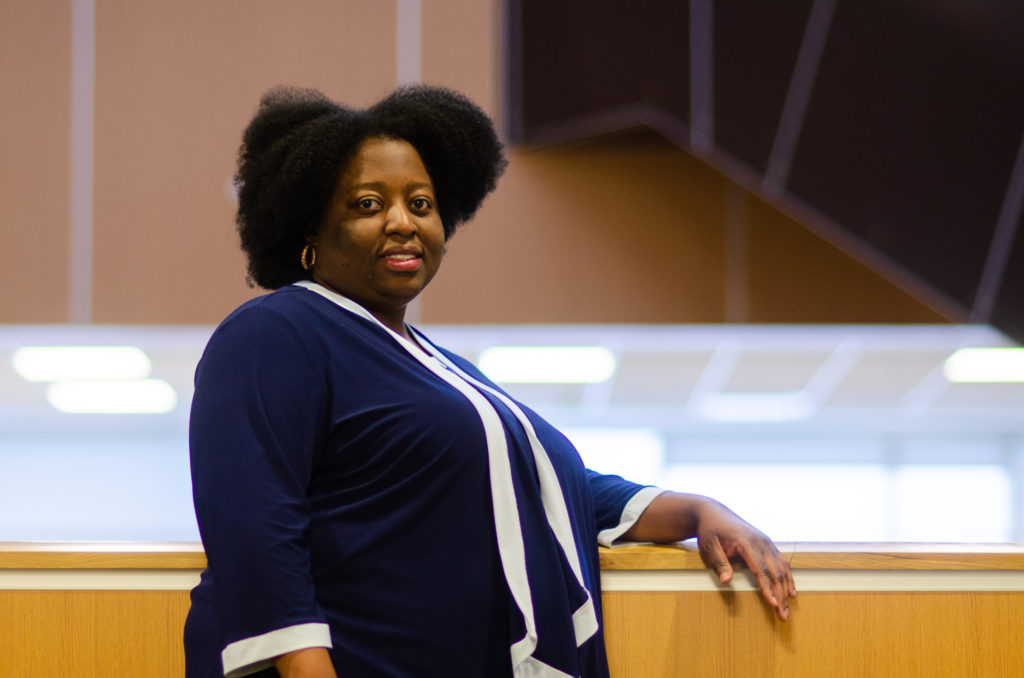 "When they said she passed that it dawned on me that's another 10 per cent increase [in black PhD prepared nurses in Canada] as opposed to if she wasn't black, it would be a 0.005 increase," she said. "I was just so happy and full of joy."
But even as she witnesses more black students entering graduate studies, she also finds a large portion of her time split between mentoring black students and using her knowledge to support her community.
"A challenge of being a black faculty member is because there aren't too many of us, there is a lot of demand from the community for your time," Salami said. "There is so much to do and there aren't a lot of people who have the expertise and the cultural knowledge to be able to do it."
"I keep encouraging black folks and people of African heritage to get into academia — move up the ladder, we need more of us."
Despite her degrees and the fact she leads 18 of the 40 research projects she's involved in, Salami still finds her knowledge questioned because of her identity.
"People don't look at me as the smartest person, I don't fit into the stereotype of a white man dressed up in a suit," she said. "I tend to meet people and often times I'm repeatedly underestimated."
"This is a challenge I face every day [as a black woman]: not fitting into the stereotype of what a knowledgeable person should look like."
However, the challenges Salami faced and continues to face in academia are far from discouraging. Rather, she uses them as inspiration for her current research projects surrounding immigrant and black youth mental health.
"I came to Canada and saw what my parents went through, what I went through. Often, a lot of the things I'm studying is actually studying myself," she said.
Giving black youth space to talk about mental health
Salami leads the Participatory Action Research Project to promote the mental health of black youth. Her research looks at how racism, the school system, income status and social determinants of health affect the mental health of black youth.
Salami and her team of researchers are hoping to get a black youth perspective on this issue through hosting a series of "conversation cafes" where youth are given the space to discuss topics such as intersectionality, intergenerational relationships, gender diversity, and the mental health needs LGBTQ black youth.
Previously, Salami's research primarily focused on temporary foreign workers. The decision to incorporate the mental health of African and black youth resulted from Salami becoming a board member of Edmonton's Africa Centre.
It was through this position that she saw not only a need for research in her community, but also youth affected by the same unresolved issues she had faced.
"I could see myself in some of the stories I was hearing — I could see my past challenges and those of my family."