News
Students' Union
Notes from Council: Campus security discussed at Students' Council following LRT attack
According to the Students' Union president, the university is currently discussing furthering restricted access to certain buildings.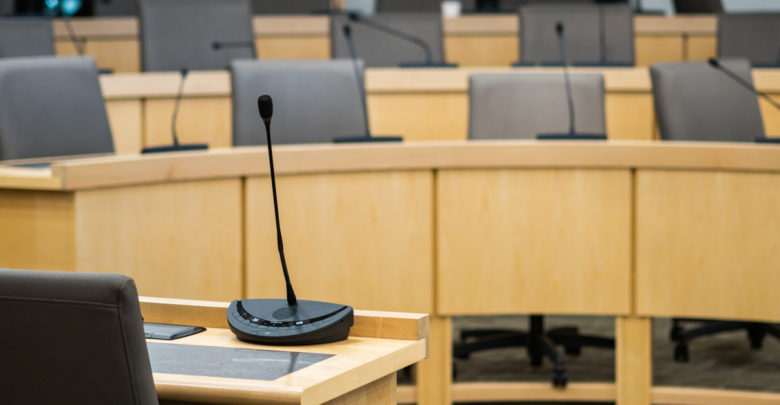 "Notes from Council" is The Gateway's ongoing series of recaps of noteworthy items from Students' Council meetings.
---
At their first meeting of the 2020-21 year, Students' Council discussed concerns with campus security including the return of Safewalk, first-aid training, and non-policing options.
Students' Union vice-president (student life) Talia Dixon opened the floor for councillors to voice their opinions and concerns regarding what security looks like on campus following the stabbing of an international student at the University LRT station. Dixon said that Safewalk, which accompanies students travelling both on and off-campus at night, will likely return in the fall if safe to do so.
However, as students wait for Safewalk to return in the fall semester, Samar Barazesh, a science councillor, asked if there were any other resources currently available for students who may need to use campus before then.
Dixon said that she believes campus is relatively safe and there are security procedures in place that are still available to students such as the University of Alberta Protective Services (UAPS.)
"There are a lot of different infrastructures… such as locking doors," she said. "As controversial as they are, there is UAPS still doing patrols. There are more traditional things that are considered security in place that are available to students."
"Safewalk has to be paused because of COVD-19…. We can't make our volunteers do [Safewalk] currently, it's not fair to them."
Nathan Orvold, an open studies councillor, said that first-aid training should be offered to university students so that they can assist in these kinds of situation.
"First-aid training in general is a very valuable skill I think most university students should have," he said. "In this situation, bystander training may or may not have helped the situation in preventing it…. but first aid training would give a good base-point for people to help treat the person with the stab wounds."
He said that the poor cell reception on the underground platforms also needs to be addressed by Edmonton Transit System (ETS).
Though he believes student safety is a responsibility of the university, Orvold said there are also other key players in finding a solution, such as the ETS and even fellow students.
"We have to figure out a way as to how the U of A security services interact in this whole [system] and what we can do with students to promote better prevention of stuff like this happening," he said.
Andrew Batycki, an engineering councillor, brought the concern for safety to on-campus sites, as he shared having experiences where he felt unsafe on campus at night.
"I've had people chase me by the hospital when walking back [home] late at night, so is there anything the university is doing to improve security elsewhere from the LRT?" he asked.
In asking this, Batycki also acknowledged that increased security could negatively affect marginalized students.
"I'm acknowledging that security isn't always the best solution because as a white man I probably have very different interactions with the police and UAPS than a person of colour might have, so I'm wondering what other solutions there are," he said.
Dixon said that the Students' Union's approach this year will be focused on keeping campus safe without heavily relying on policing.
Students' Union president Rowan Ley said that being a campus in the middle of a city comes with challenges.
"Campus is not restricted to students or staff, so you can't keep someone out of the campus area… and even if we could, I don't think that would be the right thing to do," he said.
He said that currently, the university is looking at restricting building access, similar to what was done to HUB in 2019.
"There is a possibility that some other buildings will have physical access restrictions where there have been problems with student safety in the past that was caused by people who were not affiliated with the university," he said. "It is a complicated, multi-faceted thing as to whether we should be restricting building access."
Arts Councillor Chris Beasely also offered a few non-policing based options that were discussed when humanities underwent a series of break-ins.
"Lights are a really big [deterrent]… [For the] humanities building we were looking at lights by back entrances so people could feel safe when going to their cars and lights by the front entrances."
"Looking into those natural protective barriers that stop things from happening… are good ways to look at [security] because they don't often require policing or other methods that can spill onto other members of our campus community."