COVID-19
Institutional
News
BREAKING: University of Alberta to mostly return to in-person classes for fall 2021
After just over a year of online delivery, the U of A is preparing for students to mostly return to campus.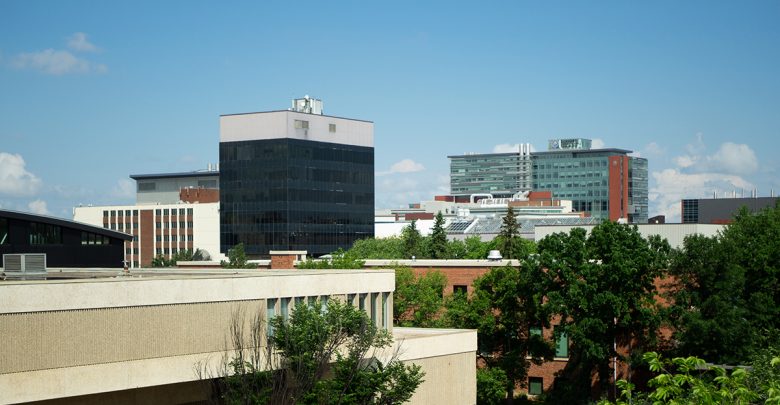 The University of Alberta has just announced that students will be returning to campus for the first semester of the 2021-22 academic year.
Steven Dew, U of A vice-president (academic) and provost, announced today in a statement that approximately 80 per cent of classes will be in person for fall 2021. The remaining 20 per cent will remain online. The Fall 2021 course listing is now available on BearTracks for students to look at. Course enrollment dates are also available now.
This announcement comes weeks after the Minister of Advanced Education urged Albertan post-secondary institutions to return to in-person classes for the next academic year.
Dew said this split of in-person and online classes will work to accommodate the various living situations of students.
"This mix is intended to provide options for our students depending on their circumstances and ability to attend in-person classes."
However, he also said that not every class can have both options and the university will look into "alternative work arrangements" when possible.
"While we cannot offer every course in both in-person and online modes, there may be additional remote learning options available for those with extenuating circumstances such as inability to arrange international travel."
In his statement, Dew said that the U of A community should prepare to return to campus and that campus activities will increase as public health measures ease.
The university is also set to provide transition guides for U of A administrations by June 2021.
Though classes will mostly return to in-person delivery next year, Dew said that safety is also still a priority.
"The U of A remains committed to providing the best university experience possible and to prioritizing the health and safety of our community."
In a statement to The Gateway, Dew said that it was always the university's goal to bring an increased amount of university community members back to campus "when it's safe to do so."
"As part of our Fall 2021 planning, we asked our faculties to evaluate what courses they believed they could offer safely in-person if certain circumstances were possible, including expanded vaccination rates, space use that allows for physical distancing, mask wearing, [and]hand washing," he said.
"It was determined that, if vaccinations are high and case counts are low by the autumn, then many of our courses could be structured for safe in-person instruction."
UPDATE: The article was updated on April 27 at 1:56 p.m. to include direct comment from Steven Dew.