News
Students' Union
Notes from council: councillors discuss Alberta 2030's implication for exceptional proposed tuition increases
Councillors discussed whether the plan might indicate the Advanced Education Minister's future response to the University of Alberta's exceptional proposed tuition increases.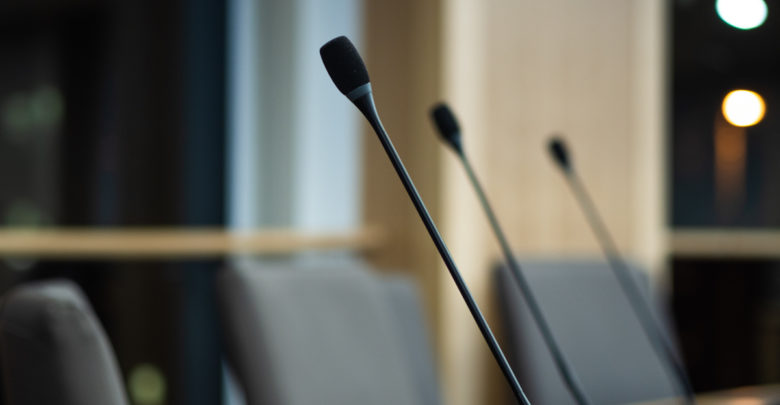 "Notes from Council" is The Gateway's ongoing series of recaps of noteworthy items from Students' Council meetings.
---
Students' Council discussed the outcome of the province's recent release of the Alberta 2030 plan at their May 18 meeting.
Alberta 2030: Building skills for Jobs is a ten-year plan to redesign post-secondary education to focus more on building workforce skills for students. During council, Students' Union president Rowan Ley and vice-president (external) Christian Fotang, gave a brief presentation highlighting the implications of the plan.
Ley said that overall the plan wasn't "terrible," noting that superboards — government boards that would oversee multiple Albertan universities —and tuition deregulation, were absent from the plan.
"We were worried," Ley said. "We thought it would be a lot worse, and that's why we were very happy to see [the plan]."
Some standouts from Alberta 2030 that Ley highlighted included a plan to modernize the provincial approach to campus sexual violence, and the funding of transition programs for Indigenous students, like the U of A's Transition Year Program (TYP).
Though the plan included the doubling of needs-based grants, Ley argued that funding could have been "a little bit more ambitious," arguing that tuition will increase too much by 2030 for the grants to be fully effective.
"This doesn't factor in exceptional tuition increases, like the U of A wanting to possibly have tuition increases from 15 per cent to 104 per cent, but we happily acknowledge a shift towards needs-based forms of aid" Ley said.
Andrew Batycki, an engineering councillor, asked whether anything in the plan might suggest what action the government would take should the U of A submit their proposal for exceptional tuition increases.
"Was there anything in there that would indicate the government's willingness to overrule the exceptional tuition increases that have been proposed for the Faculty of Engineering and other faculties?" Batycki asked.
Ley said that there are "definitely some hints," such as discussion of market-based adjustments to the tuition level of specific programs, which Ley said could mean if a program's tuition is considerably lower than at other universities, it could be raised to match its competitors.
"We've known that the government wants to go this way for a long time," Ley said. "If I was an engineering or a law student, I would be more worried about this than if I was a science student."
Reagan Morris, an education councillor, asked if the Faculty of Education should be concerned.
"[The Faculty of Education] considers teaching to be a professional role that isn't often reflected [in these discussions]," Morris said.
Ley said an exceptional increase could depend on whether tuition for an Education degree at the University of Alberta is close to the national average.
"I certainly disagree with the perspective the government's taking, but that's the approach that they've signalled in these documents," Ley said.
Ahdithya Visweswaran, the Campus Saint-Jean (CSJ) councillor, asked whether the U of A or the Students' Union mentioned French language education or Francophone education in their recommendations for Alberta 2030.
"If yes, was that reflected in the plan that came out?" Visweswaran asked. "If no, why did the U of A not find Francophone education important enough to add to their submissions?"
Ley said that the U of A's original submissions were not published, and the Students' Union's recommendations were "thematically focused on student aid."
"We did raise it in our conversations with the government," Ley said. "Unfortunately, as we've seen as a pattern with this government, it was heard, but I don't think there was a great deal of interest."