Campus Life
News
Newly elected Political Science Undergraduate Association executives all women
For the second time since 2017, the Political Science Undergraduate Association (PSUA) executive team are all women.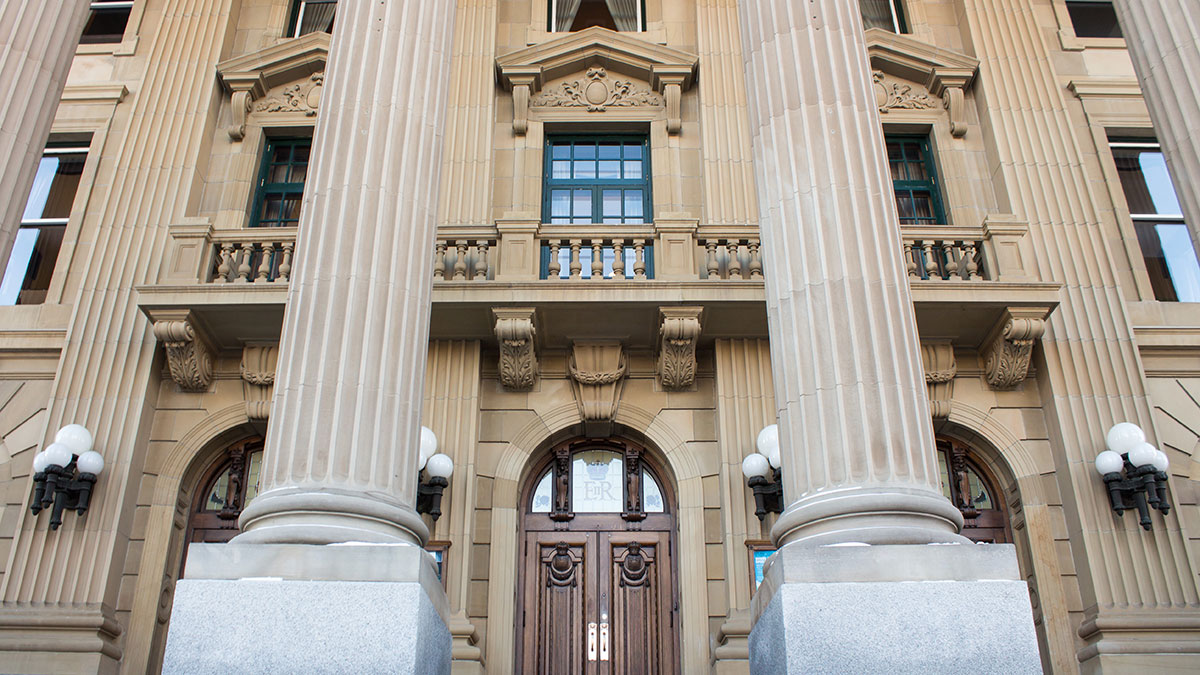 The Political Science Undergraduate Association's (PSUA) newly elected executive team makes the future of representation in politics look promising.
All eight 2021 PSUA executive positions have been filled by women. This is the second time the PSUA executives have been all women since 2017.
Harnoor Kochar, a fourth-year honours political science student and the incoming PSUA president, said that finding out about the all-women executive for 2021 made her very happy.
"It really fills my heart up with a lot of joy to see that the legacy that we'll be leaving behind as a PSUA will be one in which the voices of women, the voices of people of colour, Black women, Indigenous women, and first-generation women, will be amplified in a discipline where, unfortunately, their voices are still very much marginalized," she said. 
Newly elected PSUA executives share goals for the year
As incoming president, Kochar hopes to ensure that political science students have access to important opportunities like chances to work on their writing skills, and knowledge about future job opportunities. She also acknowledged the ongoing nature of academic restructuring in relation to her goals as president.
"I really want to make sure that the voices of political science students are amplified during academic restructuring, and that students have access to the same level of services … that they do currently," Kochar said. 
Andrianna Loraas, a second-year political science student and the incoming PSUA vice-president (communications), shared her goal of "engaging all political science undergraduate students."  
"I'm really focused on ensuring that we're using inclusive language when we are promoting activities and opportunities," she said. "I want to use my active social media presence to really engage all political science undergraduate students, and make them feel like they are a part of this association."
Kamren Amorin, a second-year political science student and the incoming PSUA vice-president (community events), said that she is grateful for the opportunity to be a part of the PSUA in an avenue she is "passionate" about.
"I always felt in my first year of university that I never had a political science group," she said. "I feel like with the PSUA, we can definitely broaden our events to make sure that we're getting to know each other."
Incoming and current PSUA president highlight importance of mentorship
A first-year student in 2017, Kochar said that she's "excited to build on the legacy of female leadership at the PSUA," highlighting that the mentorship she'd received from those who came before her was paramount to her finding her path.
"I think I've benefited a lot from both informal and formal networks of mentors," she said.
Abigail Isaac, a third-year political science student and the current president of the PSUA, also highlighted mentorship as something that helped her see herself in a leadership role, specifically shouting out the assistance she received from the PSUA president that preceded her.
"[The 2019 PSUA] president was also a Black woman and I just felt so supported by her," she said. "I don't think I would have [ran for president] without her encouragement."
Isaac said that seeing an all-women incoming PSUA executive is "amazing."
"In my experience, political science is one of the programs that is based on you expressing your opinion, taking up space, and being loud," she said. "Having more folks who can speak to marginalized experiences, who didn't have the opportunity to take up that space before is a pretty critical shift."
Kochar noted that in addition to this win for PSUA representation, there is "more work to be done" to diversify the political science department. She specifically cited who makes it into the honours program, and who becomes a professor, as two areas for improvement.
"We need more racialized professors," Kochar said. "We need more professors who sit on the intersection between identities, and I think that our department has room to do that."
"I hope that's the direction that our department is headed in as well, that it champions scholarship that challenges the norms of what political science is."