Arts & Culture
Campus & City
(Mid)life after the Gateway? Doesn't seem too bad.
Midlife is a new anthology by 27 Gateway alumni that tackles middle-age and the stripes that come with it.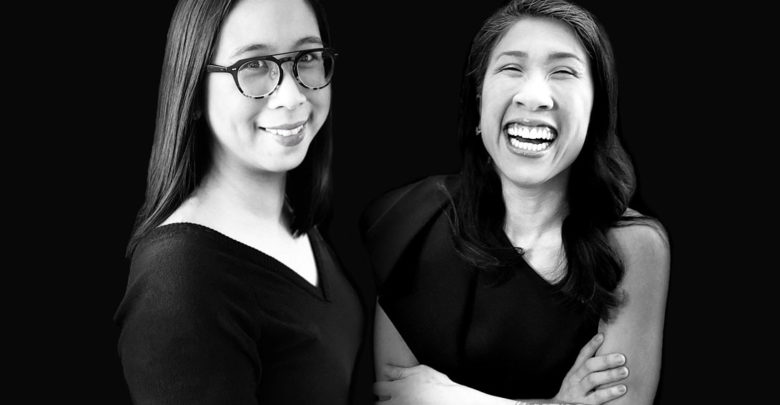 Despite what you may have heard, the Gateway isn't just a few lefty English majors furiously typing away on their refurbished Macbooks. I, for one, use a PC.
Joking aside (who actually uses PCs, am I right?), the Gateway is actually quite a bit larger than the online articles and monthly magazine that you might have come to associate it with. To be specific, it's a 110-year old institution that has survived two world wars, one global pandemic (although we're hoping to make it two), and the requisite number of near-death escapes that come with being over a century old.
During that time, this newspaper/magazine/website has seen literally thousands of different volunteers and staffs, each of them existing in distinct but overlapping eras. Some of those Gatewayers have gone on to becomes chief justices of Canada's Supreme Court, others have become globally (in)famous, and one even became the mayor. But out of that bloodshot, coffee-stained horde that at some point called the Gateway home, exactly 27 found themselves careening towards middle age in the midst of a global pandemic — and writing about it.
That collision is at the heart of Midlife, a new anthology musing on midlife and the stripes that come with it.
As you might have guessed from my introduction, all of the contributors were at some point involved at the Gateway, and despite the several dozen years, children, careers, and marriages that have manifested themselves since then, the uniqueness of that group wasn't lost on Midlife editor Sarah Chan.
"It's a really resourceful group of people who are problem solvers," Chan said. "A lot of the talented people from our time at the Gateway, you won't meet a lot of those people after. I thought that they were everywhere and they're not. They're unique people with unique talents."
Chan, who is now an Edmonton-based musician and teacher, served as a volunteer for the Gateway's Arts and Entertainment section from 1998 to 2002. It was there that she met fellow Midlife editor Jhenifer Pabillano, who at the time was serving as the News editor.
But it wasn't until this past January that Chan was reminded of the fact that she is in fact still a writer.
"I read a foreword from Leanne Brown — who is another contributor — [of] her new cookbook that's due to come out in 2022 . . . and I actually got really emotional," Chan said. "I thought, 'Man, I forgot my friend was a writer,' which is such a stupid thought to have because this is what she does for her living. And then I thought, 'Oh, my gosh, I think I forgot that I was a writer too.'"
A call to Pabillano quickly followed, and soon enough the duo was rounding up Gatewayers far and wide in a flurry of emails, Zoom calls, and Slack messages.
The theme of the book may not seem self-evident, but for Pabillano, a reflection on midlife felt like the appropriate progression for the group of former Gatewayers.
"I think the current way that we think about stories is often that if you're not somebody crazy special, you have nothing to say . . . and I just don't agree," Pabillano said. "You want to honour those perspectives and those those life experiences that people have been having, and understand that there's wisdom and value in those that we as a group could share in.
"But also then once we wrote [the essays], we were like, 'Oh, wow, this could actually be something that other people would really enjoy as well.'"
What followed was a whirlwind four months that looked not too different from a publishing cycle. The result was a collection of 25 personal essays, four semi-scientific surveys, one shame-themed board game, and a photograph from editorial photographer Jimmy Jeong that quite literally refuses to speak for itself.
The essays cover everything from the metaphorical potential of the Oilers' 2006 cup run to the nuances of renting from Blockbuster Video, and although many of them bear traces of the snarkiness that is characteristic of student journalism, they are also written with an awareness that comes with time.
"We didn't want to just recreate an issue of the Gateway," Chan said. "We wanted the tone to be respectful, first of all, and we wanted it to be real and authentic."
That meant also including stories that you wouldn't typically see in The Gateway, like reflections on the pain of miscarriage, the difficulties of finding love in your 40s, several encounters with failure, and an essay from Don Iveson about the anxiety of raising children in a world that is facing the "existential civilizational threat" of climate change.
As a fifth-year biology major who fully expects to self-combust in an inferno of student debt and unemployable skills, it was comforting to see that despite the ups and downs, life generally turned out ok for the Midlife gang. Even though some of the references may have gone over my head, here was a group of people who like me had stood face-to-face with a world that seemed ready to chew them up and spit them out, and although it would go on to do just that, they were still intact.
I know, maybe not the fairytale ending you were hoping for, but for Chan, it's the kind of practical optimism that she hopes stays with readers long after they put down the book.
"One of the things that I hope Midlife helps people feel is connected, because we really connected through creating it and it was really wonderful to revisit that side of ourselves," Chan said. "There was a lot of introspection that happened through this process, and so whether [readers] are feeling like they nailed [life], or whether they're lost and they're not sure, I hope reading Midlife makes them feel like they're connected to us, because we feel that way too."
Midlife is available for purchase as a hardcover and e-book at midlifebook.ca. You can also check out the April 22 launch event at 8 p.m. MST on YouTube.