Institutional
News
Minister of Advanced Education suggests post-secondary returns to in-person classes next fall
The Alberta government is suggesting university students return to in-person classes this September.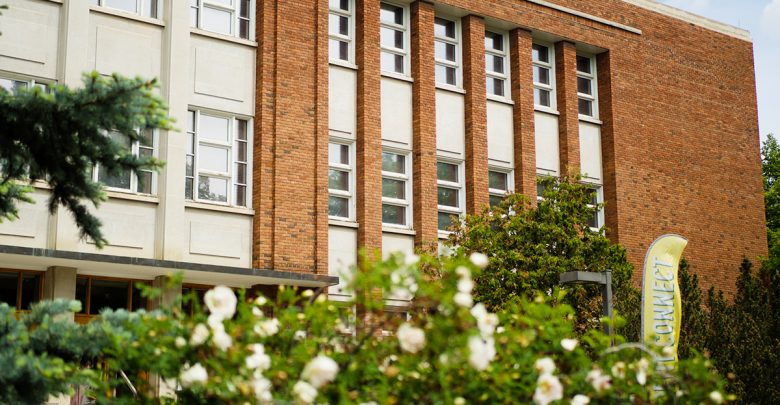 While the COVID-19 pandemic has caused uncertainty about when life will return back to stability and normalcy, the Minister of Advanced Education is suggesting students might be returning to campus sooner than anticipated.
On March 18, the Minister of Advanced Education Demetrios Nicolaides put out a statement "encouraging" post-secondary institutions to fully return to in-person classes in the fall of 2021. This announcement follows a year of mostly remote learning due to the COVID-19 pandemic.
The main reasoning for suggesting a return to in-person classes stems from an announcement two weeks ago that all adults in the province will receive their first dose by the end of June.
"With that in mind, I encourage all post-secondary institutions, students and families to prepare for a full return to on-campus learning this September," Nicolaides said in the statement.
While he wants classes to return to in-person delivery in September, Nicolaides insists that safety will remain the priority.
"As we plan to transition back to in-person learning, the safety of students, staff and faculty will be our top priority," he said. "We will be working closely with Alberta Health and our chief medical officer of health, Dr. Hinshaw, to ensure a safe return to campus in September 2021."
The minister also acknowledged the changes institutions have made to continue operating during the pandemic.
"I want to express my gratitude to all faculty and staff members for their continued cooperation and hard work in keeping our campuses safe while still supporting students," Nicolaides said. "The switch to online learning has not been easy, but our staff and students have all done great work to respond to the pandemic and maintain the quality of our post-secondary system."
The University of Alberta has not released official plans for the Fall semester yet. However, in a fall 2021 planning update, they said that while they are looking to increase the amount of in-person classes, "a complete return to normal from the COVID-19 crisis is unlikely by September."
Currently, the university has delayed registration for courses till May and students will know how their courses will be delivered by April 26 on BearTracks.
In a statement released later today, U of A president Bill Flanagan pointed out the university was already "well underway to welcome our community back in September."
Flanagan also emphasized that the university will continue to prioritize the health of campus.
"Our 2021-22 planning groups will work under the guidance of Advanced Education, Alberta Health, the chief medical officer of health, and Alberta Health Services as we ramp up for the safe return of our community to our campuses," he said.
Though it's not exactly clear whether the university will comply with the Minister's suggestions and attempt a full return to in-person courses, Flanagan assured students that virtual course delivery will continue into the next academic year.
"Recognizing that not everyone may be able to fully return by September, please be assured virtual support and remote options will also continue to be available wherever possible," Flanagan said.
He also said the university will release further updates about how next year will work.
"Our planning and support teams will be hard at work to address the full details over the coming weeks and months."
Update: The article was updated on March 18 at 8:25 p.m. to reflect comments from the U of A president.