Uncategorized
Alberta government holds news conference highlighting $20 million in funding for Li Ka Shing Institute
The funding — previously announced in the 2021 budget — will be distributed to the University of Alberta's Li Ka Shing Institute of Virology over the next four years.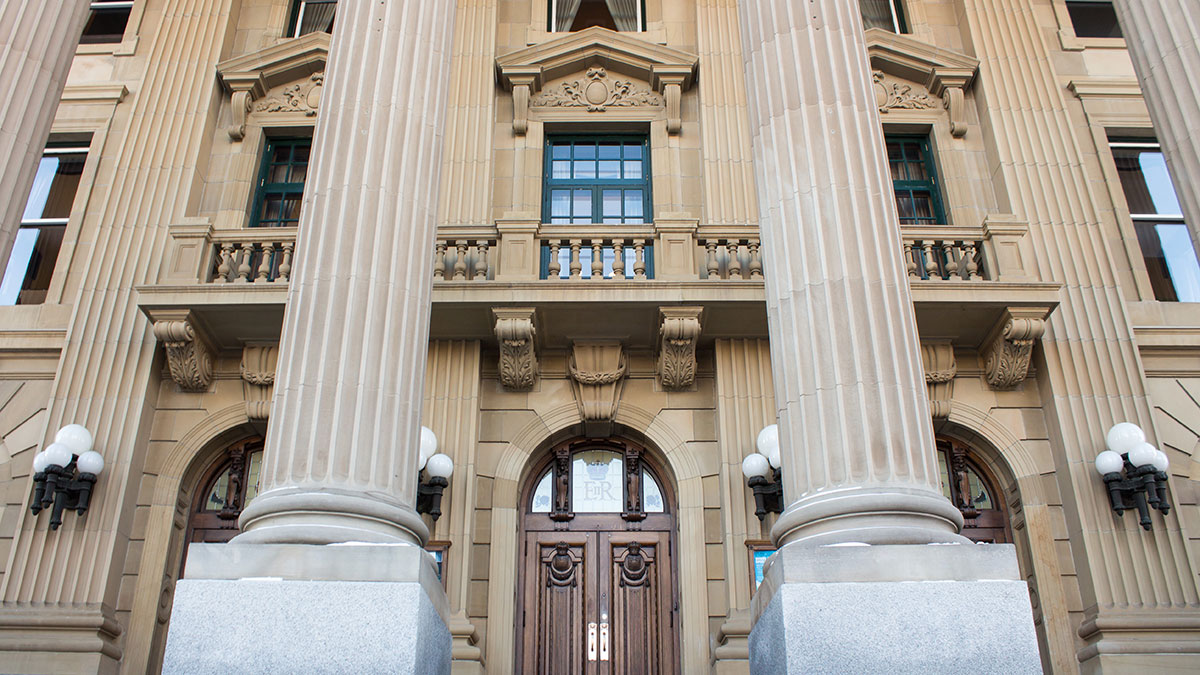 The Alberta government held a press conference on April 8 to highlight $20 million in funding for the Li Ka Shing Applied Virology Institute at the University of Alberta.
The Li Ka Shing Institute was home base for virologist Michael Houghton, who was recently awarded the 2020 Nobel Prize in Physiology and Medicine for discovering the Hepatitis C (HCV) virus. The $20 million in government funding will be distributed over the next four years, and was previously announced on February 25, when the 2021 provincial budget was released. The budget also announced $135 million in cuts to post-secondary institutions in Alberta, $60 million of which will be cut from the U of A. 
Premier Jason Kenney emphasized the work of the Li Ka Shing Institute, highlighting the institute's role in vaccine research.
"The Li Ka Shing Institute has been a critical part of the bio-science ecosystem in Alberta, [involved in] seeking life-saving therapeutics, vaccines, and treatments to help people with all manners of ailments," he said. "It is a critical part of the U of A as a leading global research center."
Kenney spoke about the recent importance of "vaccine nationalism" — governments procuring and manufacturing vaccines to supply their own populations before vaccines are made available for other countries — that he said has been highlighted by this stage in the COVID-19 pandemic.
"Canada [now] realizes that we can never again be at the whim of other countries and the politics of different nations when it comes to vaccine security," he said. "We hope and believe that this investment will strengthen Alberta's position in biotechnology … [and] address the health challenges of today and the future."
Doug Schweitzer, the Minister of Jobs, Economy, and Innovation, echoed Kenney's statements about investing in biotechnology research to prepare Canada for vaccine manufacturing.
"When it comes to vaccine nationalism … we never want to be put in this position again as a province and as a country," he said.
Lorne Tyrrell, the founding Director of Li Ka Shing Institute of Virology, said that the news conference marked a "very special day," highlighting the work that has come from the Li Ka Shing institute in the past.
One example he gave was Matthias Götte's research into remdesivir, a drug licensed for treatment of both hepatitis and COVID-19.
"The support from the Alberta government at this time is critically important to future success of the Applied Virology Institute," Tyrell said.
Michael Houghton seconded Tyrrell, saying that "strong science" is something he has seen come from both the U of A and the University of Calgary.
"With government support and with the will to make patients better and to prevent disease, I'm certain Alberta can become really globally competitive [in] science and biotechnology."