Arts & Culture
Campus & City
SkirtsAfire Festival reimagines the arts in the age of COVID-19
SkirtsAfire Reimagined is a hybrid festival designed with the pandemic in mind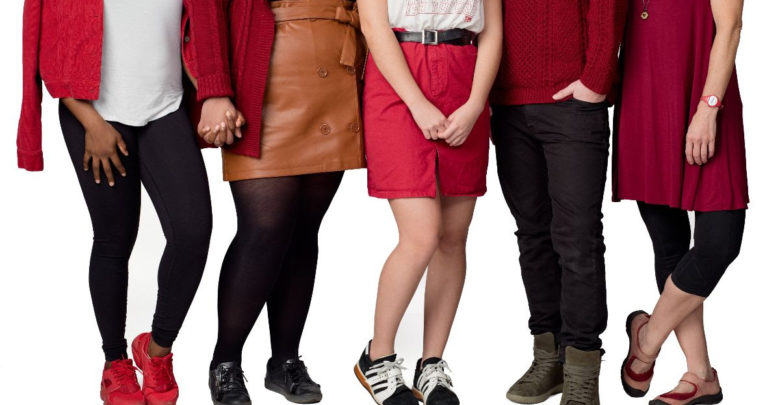 It has been a year of pivots due to the COVID-19 pandemic, and SkirtsAfire Festival is no exception. 
SkirtsAfire is a multidisciplinary arts festival featuring women and non-binary artists. This year's festival is on until March 14 with a new format and a new name — SkirtsAfire Reimagined. The festival is running in-person on Whyte Avenue and online on their website, with three filmed performances premiering during its 10-day run.
Due to COVID-19 restrictions, SkirtsAfire has adopted a hybrid model to stay within government guidelines and ensure the safety of artists, staff, volunteers, and attendees.
"The thing that I am the most excited about in all of this is that we've managed to have a live component," festival director Annette Loiselle said.
Live events are happening outdoors, with six skirt designs displayed in the storefronts of women-owned retail businesses in Old Strathcona.
There is a visual art exhibition at the former Army and Navy warehouse on Whyte Ave, and this weekend, singer-songwriters will perform to the street from inside the warehouse.
SkirtsAfire's festival organizers can't say when live music will be on due to COVID-19 restrictions, however, anyone enjoying a masked walk down Whyte Ave this weekend might catch a few performances during the late afternoons or evenings.
SkirtsAfire Reimagined also features three online pieces: Ballet Edmonton's Body of Words, the short film Covid Collections, and the world premiere of Dana Wylie's theatrical song-cycle Makings of a Voice.
COVID-19 has hit arts communities hard around the world. Ensuring that SkirtsAfire could still run was important to Loiselle, especially as she aims to create opportunities for women and non-binary artists in Edmonton.
"As artists, we've managed to find ways to perform digitally and online, but it is not the same as the live experience," Loiselle explained. "I think the arts industry has been decimated so badly . . . it was one of the first things to be shut down and it's one of the last things that's going to come back again."
There were no easy solutions when it came to changing the festival's format, however, Loiselle thinks they may keep some of the new additions. She is particularly excited about giving the public a unique opportunity to see art as they go for a walk.
"It's the most accessible way to see art."
Loiselle also noted that it doesn't just benefit the audience — it's great for performers too.
"They're all thrilled that they have got a platform where so many people are seeing them in a completely different way."
"We had one singer-songwriter yesterday in the middle of her set," Loiselle said. "She just kind of broke down and cried. She was so happy to finally be performing again in front of an audience."
Loiselle emphasized how thrilled the artists are to perform, and she encourages everyone to take part in the festival in-person or online.