Arts & Culture
Campus & City
SkirtsAfire Festival puts women's artwork front and center
Celebrate International Women's Day at this annual arts festival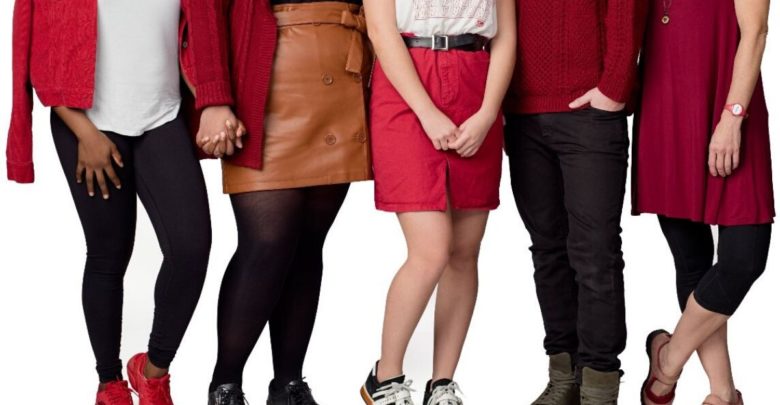 SkirtsAfire Festival is Edmonton's only multidisciplinary arts festival shining a light on the work of women. Annette Loiselle, founder of this annual event, is an actor, producer, and director working to even the playing field for women in the arts.
The birth of SkirtsAfire happened in 2012, following a conversation between Loiselle and two of her actor friends, both women. For years, Loiselle had been mulling over the idea of starting a women's theatre company. It didn't take long for that idea to blossom into a multidisciplinary festival with performances going far beyond theatre.
"Our goal was to really build an audience for women's work," Loiselle explained. "So that's when we decided to make it multidisciplinary."
SkirtsAfire takes place in early March each year, culminating on International Women's Day on March 8. The festival features a diversity of performers and art forms, including music, dance, visual art, spoken word, and theatre.
"Mostly, it's about just bringing women to the forefront," Loiselle said. "It doesn't mean that we don't have men in the festival, because we do, as long as women are the main feature of each act."
When the festival began in 2013, it was a four-day event with venues only on Alberta Avenue. Now, in the midst of its eighth run, SkirtsAfire is ten days long, and it has expanded to include Old Strathcona and downtown Edmonton, in addition to its original Alberta Avenue location.
"[We're] really trying to get it in people's minds that we are spread around the city," Loiselle said, as we sat in a cafe across from the Arts Barns, one of the venues for this year's festival. "The whole reason we moved to Old Strathcona is so that we could be in a theatre."
The Arts Barns is the venue for SkirtsAfire's feature play, The Blue Hour by Michele Vance Hehir. This year, Loiselle is involved in the production as a first-time director.
"This was the first time I read the play and I started seeing a vision for it right away," Loiselle explained. "So that was a sign for me that maybe I should try directing. So, I jumped in and I've loved it."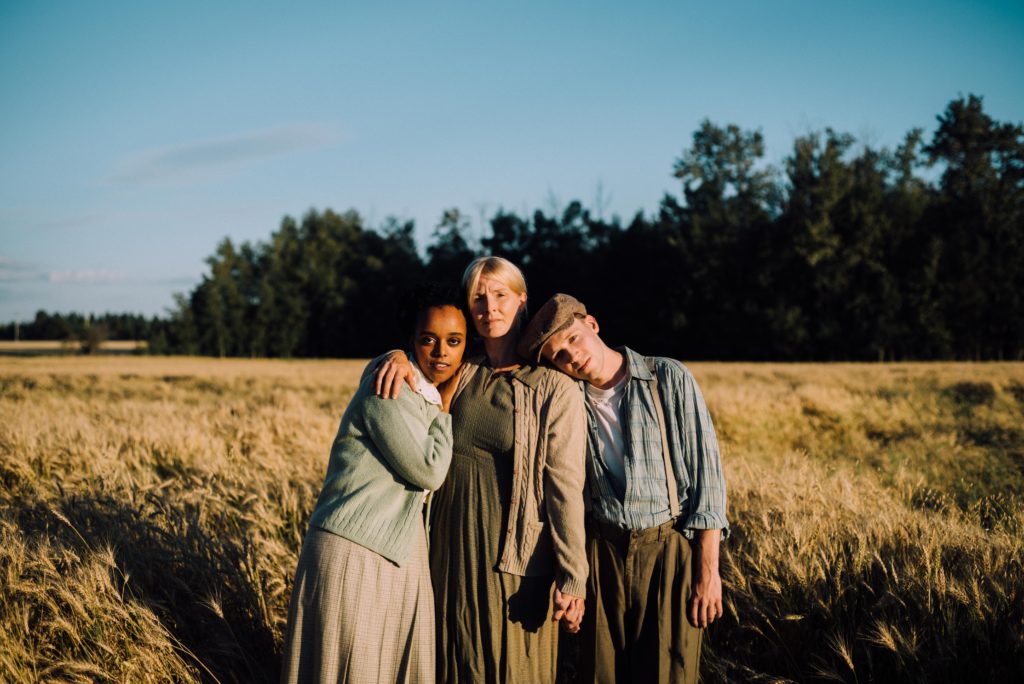 The Blue Hour is named for the colour of the sky immediately before sunrise or sunset. According to Loiselle, the play evokes those feelings of a big prairie sky, as reflected in the set design. The Blue Hour is running every night until March 7, with a concluding matinee on March 8.
"One of the themes of the play is how women don't have a voice in this community," Loiselle said. "It's often the case today, too. […] We haven't come that far in a lot of ways."
Loiselle spoke highly of several other upcoming acts, going on to describe the diverse acts that will be on display. On March 6, three drumming groups will join together in a show called The Beat of Her Drum, taking place in St. Faith's Church. The three groups featured are Chubby Cree, Sangea, and KoRock. Another group Loiselle mentioned is the Derina Harvey Band, who will be performing Celtic music on March 8 at Station on Jasper Ave.
Speaking about the festival's development, Loiselle recalled the small grant on which it operated in the first year, supported by the hope and optimism of the founders.
"That first year, we kind of just did it on a wing and a prayer, and a small little $10,000 grant to be on Alberta Avenue," Loiselle said. "Then just slowly each year, it's been growing and growing."
You can support female leadership and women in the arts this week by attending one of SkirtsAfire's diverse acts. The festival is running for the rest of this week, until its closing day on March 8th.