Elections 2021
News
Students' Union
OASIS Executive Committee Elections 2021 Q&A: Vice President External
Meet the three candidates for OASIS vice-president (external) this year.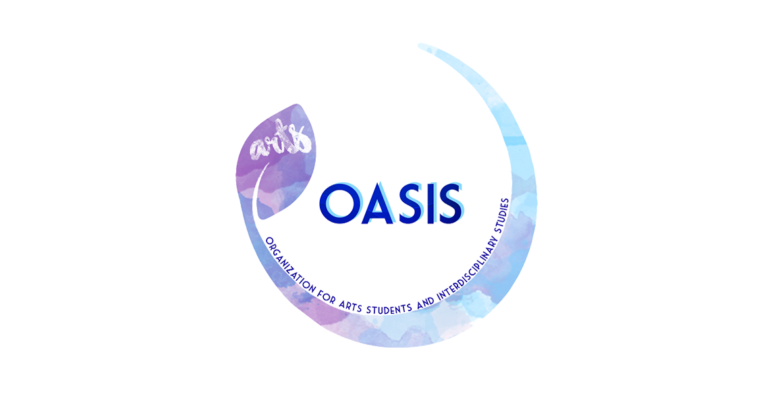 This article is part three of a six-part series.
---
Alongside voting for their Students' Council and General Faculties Council (GFC) representatives, arts and interdisciplinary undergraduate students at the University of Alberta are also voting in their faculty association representatives.
On March 17 and 18, arts and interdisciplinary undergraduate students will be voting for their representatives for the Organization of Arts Students and Interdisciplinary Studies (OASIS).
OASIS's mandate is to represent and serve undergraduate arts and disciplinary students. The OASIS Executive Committee is responsible for overseeing day-to-day operations, and the Council is responsible for overseeing the legislation and the activities of the Executive Committee. Executive duties include coordinating locker rentals, organizing events, reaching out to students, setting annual priorities, reviewing funding applications, and advocating for students' interests to the faculty of arts.
To help students get to know the candidates for OASIS elections, The Gateway interviewed them to learn more about how they would represent students and what issues they hope to address in these roles.
Responses have been edited for brevity and clarity.
---
Vice-president (external) candidates
Hussain Alhussainy (he/him), first-year political science student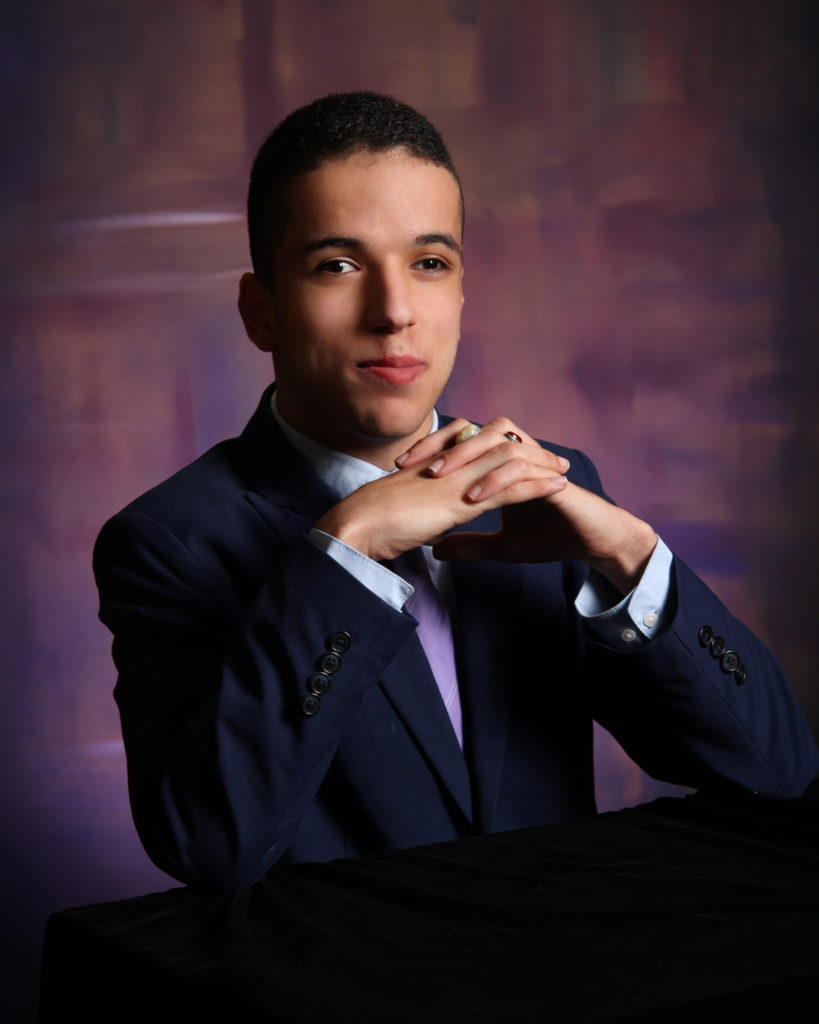 Ashwini Gadtoula (she/her), third-year political science and international studies student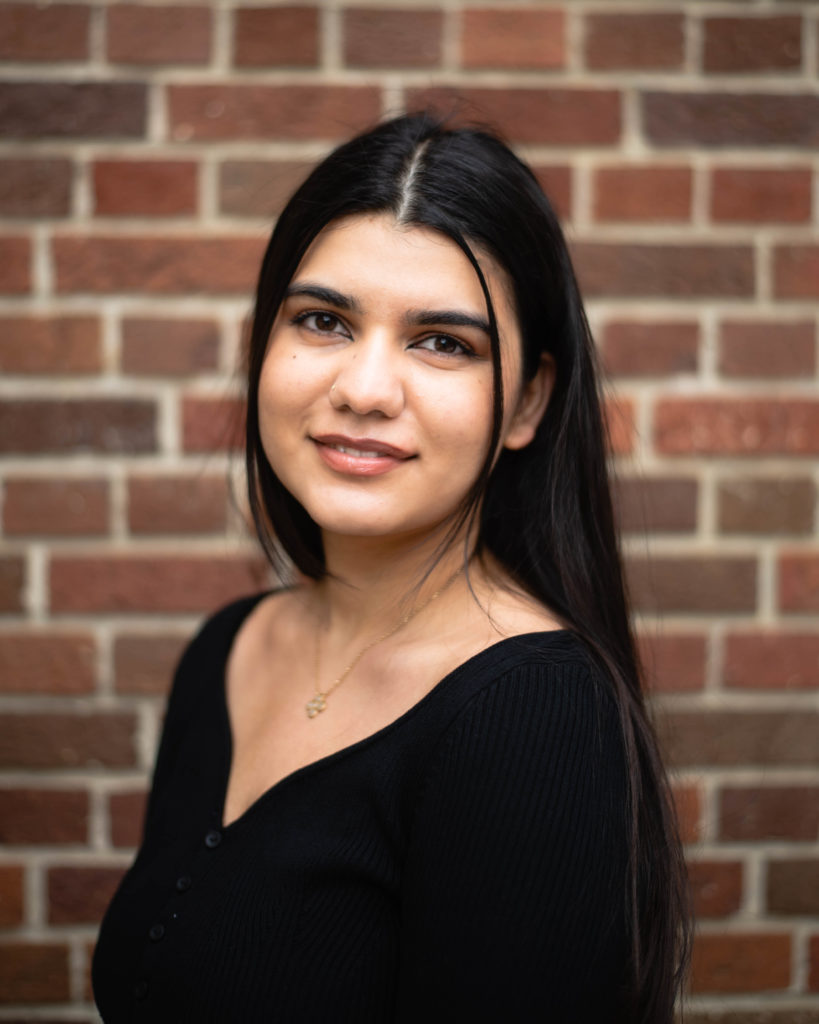 Angela Park (she/her), third-year music and political science student with a minor in sociology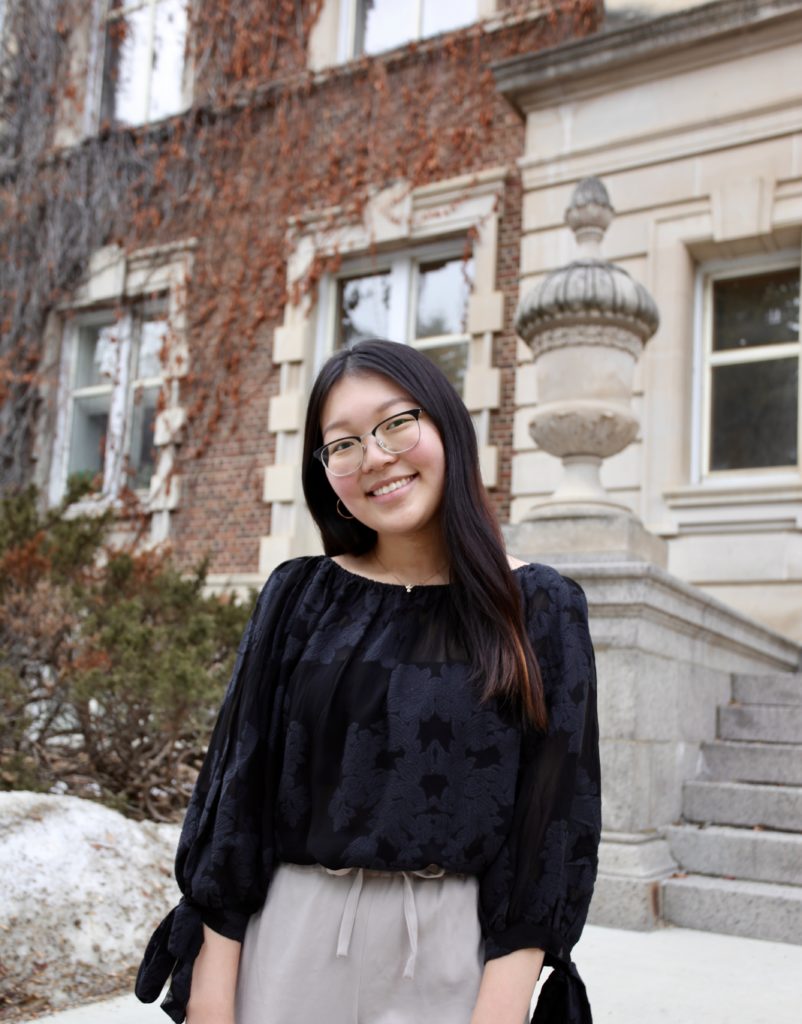 ---
Why are you running for OASIS Executive?
Hussain Alhussainy: I am running for OASIS vice-president (external) because I have a passion for advocacy and I believe student voice is necessary for an efficient education. I want to make sure that students in the faculty of arts continue to have access to services and sponsorships that are important to them through these tough and uncertain times. I want to maintain and expand on existing programs and policies established by my predecessors, such as the mentorship program, while also creating new opportunities and bringing forward greater policies to improve students' online experiences.
Ashiwni Gadtoula: In the past three years, I have grown to love the faculty I am in. While it helps to be studying what I am passionate about, I have also met a number of interesting and spirited people within the faculty that have shaped me for the better. In addition, I had the pleasure of serving as a director within OASIS in my second year. There have been so many cool people in this association who have created initiatives, projects and policies to provide support to arts students. So, in short, I decided to run for OASIS executive because I love the faculty I am in and I hope to be elected so that I can work with OASIS to make the faculty experience of other students even better!
Angela Park: I am running to be an OASIS executive because I am passionate about creating enriching experiences for students in the arts faculty. In my past year working with OASIS as a director, I have seen the organization's potential to improve the lives of arts students. I hope to continue working with those around me to advocate for students in our faculty and better their experiences. I have met so many incredible people through my various student leadership positions in the faculty of arts, and I have created lifelong friendships with those in my community. I have been extremely fortunate during my undergraduate experience and I want to continue giving students the chance to also get involved with an extremely rich and vibrant community, despite the many challenges we face due to COVID-19.
Can you explain your platform concisely?
Alhussainy: Firstly, bettering the online learning experience. My platform aims to increase the quality of instruction for students learning in an online environment. [I] will achieve this by [advocating for] providing more synchronous experiences for students and professors who want them, severely limiting or eliminating online proctoring software, ensuring students that lack access to stable internet or capable devices have the support they need to be successful by advocating for subsidized internet plans and loanable devices, and providing additional guidance on how to access existing university resources.

Secondly, improving access to mental health supports. Now more than ever, students need mental health support, and the support that the University currently offers is inadequate. In some cases, the wait time to see a professional can be weeks to months. My platform aims to increase the availability of mental health support by reaching out to professionals in the community to establish a subsidized program for external mental health help, unifying the messaging about mental health from the university, and enhancing and centralizing the mental health information pages provided by the university.
Thirdly, advocating for students with disabilities. My platform aims to
ensure that students have consistent access to accommodations on every assessment, [I will advocate for] severely restrict[ing] or end[ing] the use of ableist proctoring software, and [I will] advocate for alternate methods of completion for assignments upon student request.
Lastly, securing virtual mentorship opportunities. Mentorship opportunities will connect undergraduates with graduates and professionals in the community to better equip the student, provide insight into what it is like to be employed in that particular field, and build networks for future employment.[I] will advocate for the creation of an expanded centralized hub for students interested in being matched with a mentor, which would also function as a way for interested graduates and professionals in the community to become mentors.
Gadtoula: My first platform point is to be a persistent advocate for arts and interdisciplinary students in wider university governance and beyond. An important detail of my platform is that I seek to steer clear of a "one-size-fits-all" method in my advocacy. I want to ensure that any partnerships I seek and the relationships I build as the vice-president (external) is beneficial to all those I have the responsibility to represent.
My second platform point is to bring sustainable support to our faculty through sponsorships. Sponsors can provide support to OASIS in carrying out activities, educational programs, fun events or provide tools and resources to service our student body. My proposal is to first, create packages that are presentable to the individuals and organizations we seek out as potential sponsors. I also want to ensure that the packages are flexible to change and will yield long term benefits to OASIS and our student body. Following the completion of our package, I would work towards its presentation to potential sponsors.
My final platform point is to better the vice-president (external) position beyond my term. During the turnaround of an executive, the beneficial projects started in the previous term can often fizzle out. To mitigate this issue, I want to begin an ongoing duty to create a transfer of knowledge report for each project started so there is a memory of the procedures within OASIS. To begin my work on this platform promise, I hope to honour the project started by the VP External during my time as Director to create a discount card for our student body in partnership with beloved local businesses in the city.
Park: My platform revolves around three main goals. My first goal is connecting arts students with the greater Edmonton Community. It is important to create opportunities for arts students to be able to get involved with their community and foster external connections. As vice-president (external), I will continue and expand the mentorship program, and I will create volunteer opportunities for those both in Edmonton and those who are home due to COVID-19.
My second platform point is to be a strong advocate for arts students, as well as being accessible to everyone. Now more than ever, it is important to hear the voices and concerns of Arts students, especially those who may find it difficult to connect due to COVID-19. That is why I will be as accessible as possible, by creating communication methods such as social media, email and Google Form so students can reach me on different mediums. This way, I can ensure I can advocate for everyone who reaches out to me.
My final platform point is to secure external relationships and sponsorships. As vice-president (external), it is important to create connections with those outside of the university in order to help secure perks and sponsorships for arts students. This would entail, personally reaching out to businesses and organizations in Edmonton and strengthening current relationships to further provide resources for the students in the faculty. These connections are crucial in ensuring sustainable and durable relationships to benefit students in the coming years as well.
What is an issue that you see facing your faculty specifically and how would you address it?
Hussainy: One common misconception is that an arts degree can't make a living, when in reality arts graduates are in high demand, where it be drama, political science, women and gender studies etc. In order to fix this problem I would do two things.
Firstly, I would expand the already established mentorship program, so that undergraduate students have someone to go to for help and to obtain knowledge and skills from.
Secondly, I would collaborate with my executive team on setting up and hosting events where we can invite various guest speakers from different professions within the arts to come speak about their field and career achievements.
Gadtoula: As arts students, I think we have all been confronted with questions relating to our employability, workload or our lack of funding. While we usually have a sense of humor about it, we also work incredibly hard in our own capacities to change those narratives. I have chosen to run for the vice-president (external) position within OASIS to put my communication skills to use and build partnerships with our community so that I can garner support for our faculty externally!
Park: While the arts faculty does have many connections, many of the external sponsors, as well as external events and projects are not sustainable long term. As vice-president (external), I would first move to entrench the mentorship program into the constitution, so as to secure it as a project that will continue to be provided for arts students. When connecting with external partners, I would make sure that partnerships have the opportunity to grow and establish long-term goals so that they do not have to be renewed every year there is a new vice-president (external), as well as making sure transitions are smooth between vice-presidents so that there is still a strong sense of personal connection and continuity. I would also make sure that there is a strong sponsorship package available for those who work with vice-president (external), to use.
How will you ensure you remain accountable?
Alhussainy: Keeping students in arts informed is an important part of my work, and it would start with constant two-way communication. Social media is an important platform that we can use to enable connected experiences between executives and students.
Ensuring that students have continuous access to meeting minutes and budget information is a key part of what I believe in. This ensures transparency and holds me and the rest of the executive accountable. I also hope to expand information about where one can find these minutes and budget information through social media, as sometimes it may be difficult to know where to look.
Gadtoula: As outlined in my platform, I will ensure the creation of reports outlining every procedure and goal of the projects and sponsorships I seek to achieve. Those reports will be accessible to all executive and council members. As for being accountable within an executive, I ensure transparency of my actions among all members and the student body. Through avenues such as emails and office hours, the students can get in contact with me to air grievances regarding my performance if they wish to do so as well!
Park: I will remain accountable by being transparent with everything I do. I will be providing updates on my social media with events, advocacy and sponsorships. If anyone has any concerns they will always be able to reach me through many different channels that I will make accessible!
What external partnerships do you want to build with the community during your term?
Alhussainy: My platform seeks to set up two external partnerships that will increase the quality of life of arts students and provide better programming.

Students lacking access to stable internet or compatible devices is a major obstacle for many that can limit their capabilities and cause problems. My platform intends to form a partnership with an external internet service provider to provide a subsidized high-speed internet plan for students living in Edmonton who do not have stable internet. This will ensure applications like Zoom and eClass work properly.

The university already has established a program for computer rental for students who lack capable devices, but not many were aware of such a program. I intend to enhance the messaging and reach of this program to ensure every student is aware of it if they need it.

Lastly, I would like to establish a connection to other faculties to unite our voice and determine common goals. This will permit some sort of centralization between faculties and help give us one voice to lobby the university about these issues. We are stronger together, why not take advantage of that?
Gadtoula: Two of the most prominent goals in my platform have to do with sponsorships and partnerships. I would like to seek a diverse group of sponsors that are of interest to students with different academic and personal needs within our faculty. Sponsors would be in close proximity to OASIS and I would ensure that through OASIS, sponsor support flows to the students. On the other hand, my continuation of the task of seeking partnerships for discount cards will be a direct relationship between the students and the local community. In this way, I hope to build external partnerships that benefit students in direct and indirect ways!

Park: I am very interested in creating opportunities for arts students to work with non-governmental organizations (NGOs) and other voluntary organizations. Some of these would be hands-on (if possible due to COVID-19), such as volunteering at the Mustard Seed or food banks around Edmonton. Other volunteering opportunities could include seniors homes around Edmonton, which would have opportunities to volunteer online. For sponsorships and perks for arts students, I am planning on reaching out to all the local business in and around campus for perks or discounts. Some examples would be Booster Juice, Presotea, Deweys, RATT, and businesses in and around Whyte Ave!
Fun Question 1: If you had to eat at one HUB vendor for the rest of your life, which one would you choose?
Alhussainy: New York Fries.
Park: Chosun Korean.
Fun Question 2: What quarantine hobby have you picked up?
Alhussainy: During the pandemic I have noticed the beauty that surrounds us and now I am much more aware and grateful for what nature has to offer, and I find myself spending my time outside more than I did before.
Gadtoula: I have been playing/vicariously living through my sims (this statement is not sponsored by The Sims™ but, if elected, maybe I can try presenting them our sponsorship package in the future? Haha!)
Park: Penpalling!