Elections 2021
News
Students' Union
OASIS Executive Committee Elections 2021 Q&A: Vice President Academic
Meet the three candidates for OASIS vice-president (academic) this year.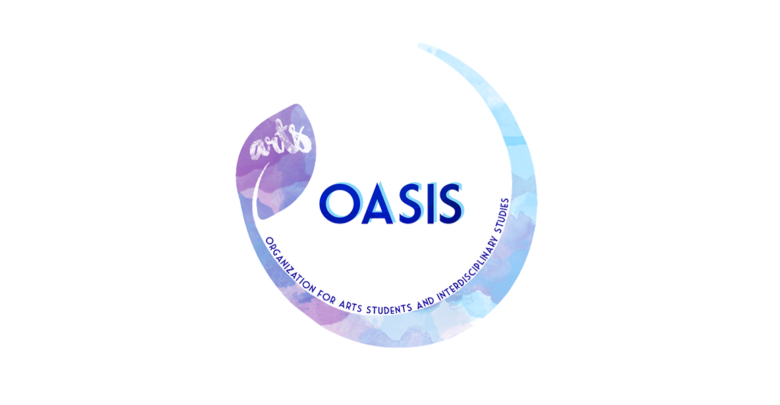 This article is part two of a six-part series.
---
Alongside voting for their Students' Council and General Faculties Council (GFC) representatives, arts and interdisciplinary undergraduate students at the University of Alberta are also voting in their faculty association representatives.
On March 17 and 18, arts and interdisciplinary undergraduate students will be voting for their representatives for the Organization of Arts Students and Interdisciplinary Studies (OASIS).
OASIS's mandate is to represent and serve undergraduate arts and disciplinary students. The OASIS Executive Committee is responsible for overseeing day-to-day operations, and the Council is responsible for overseeing the legislation and the activities of the Executive Committee. Executive duties include coordinating locker rentals, organizing events, reaching out to students, setting annual priorities, reviewing funding applications, and advocating for students' interests to the faculty of arts.
To help students get to know the candidates for OASIS elections, The Gateway interviewed them to learn more about how they would represent students and what issues they hope to address in these roles.
Responses have been edited for brevity and clarity.
---
Vice-president (academic) candidates
Kael Kropp, third-year honors political science student with a minor in psychology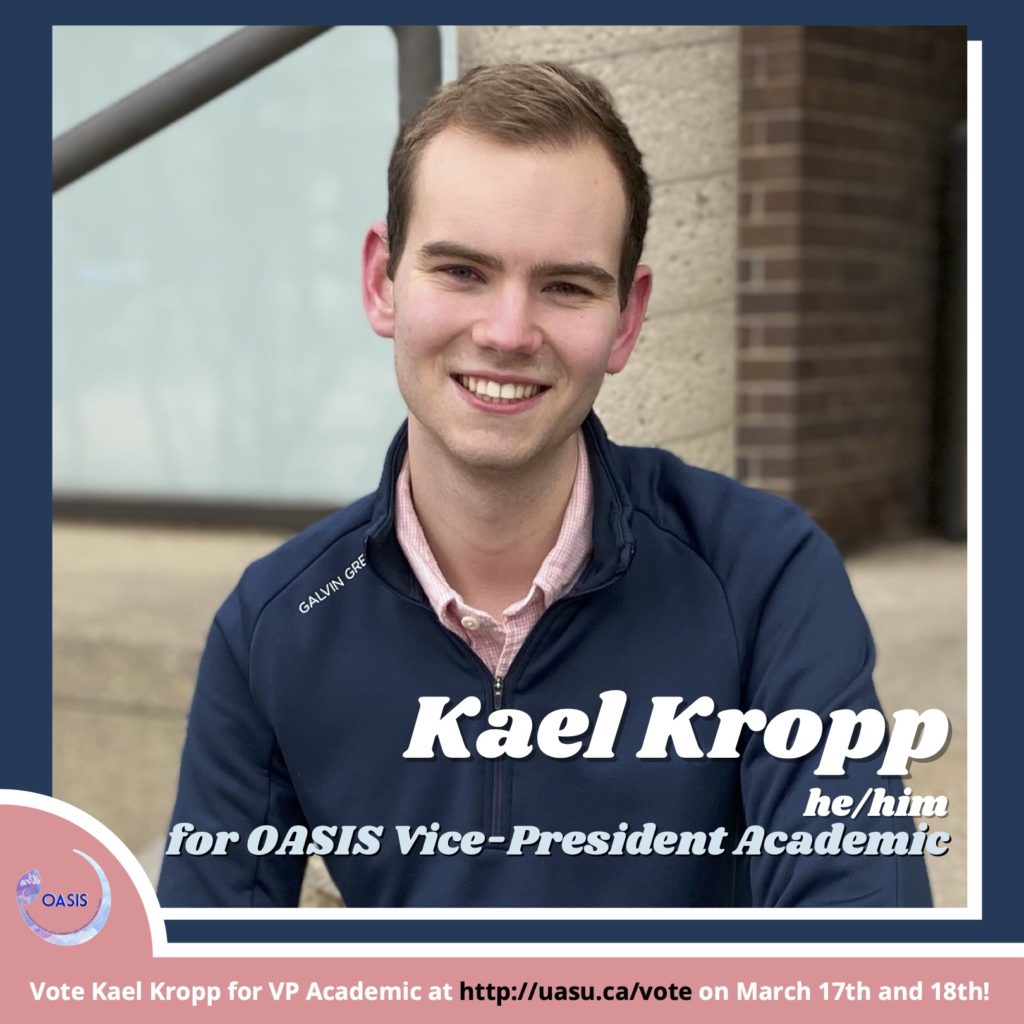 Tia Marko (she/her), third-year French language and literature student with a minor in history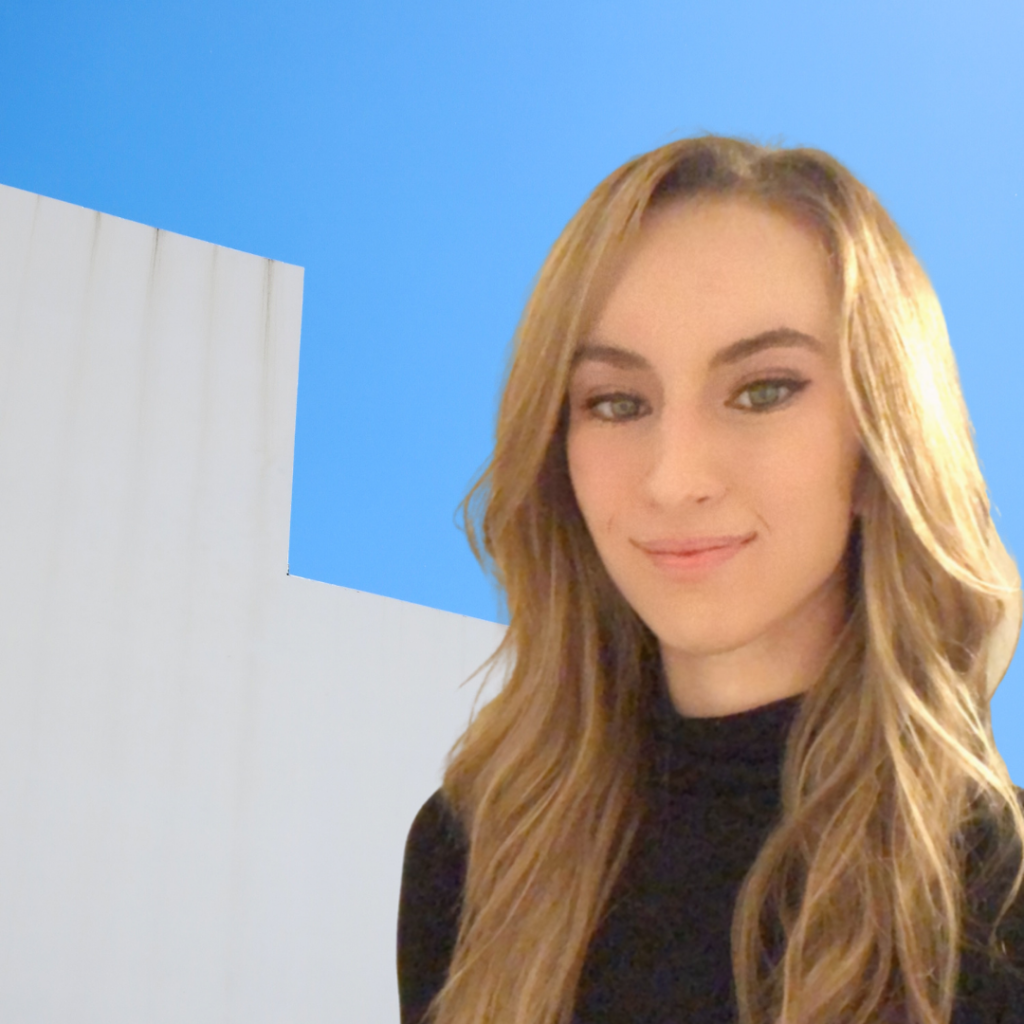 Emily Lukacs (she/her), second-year political science and sociology student, with a minor in international studies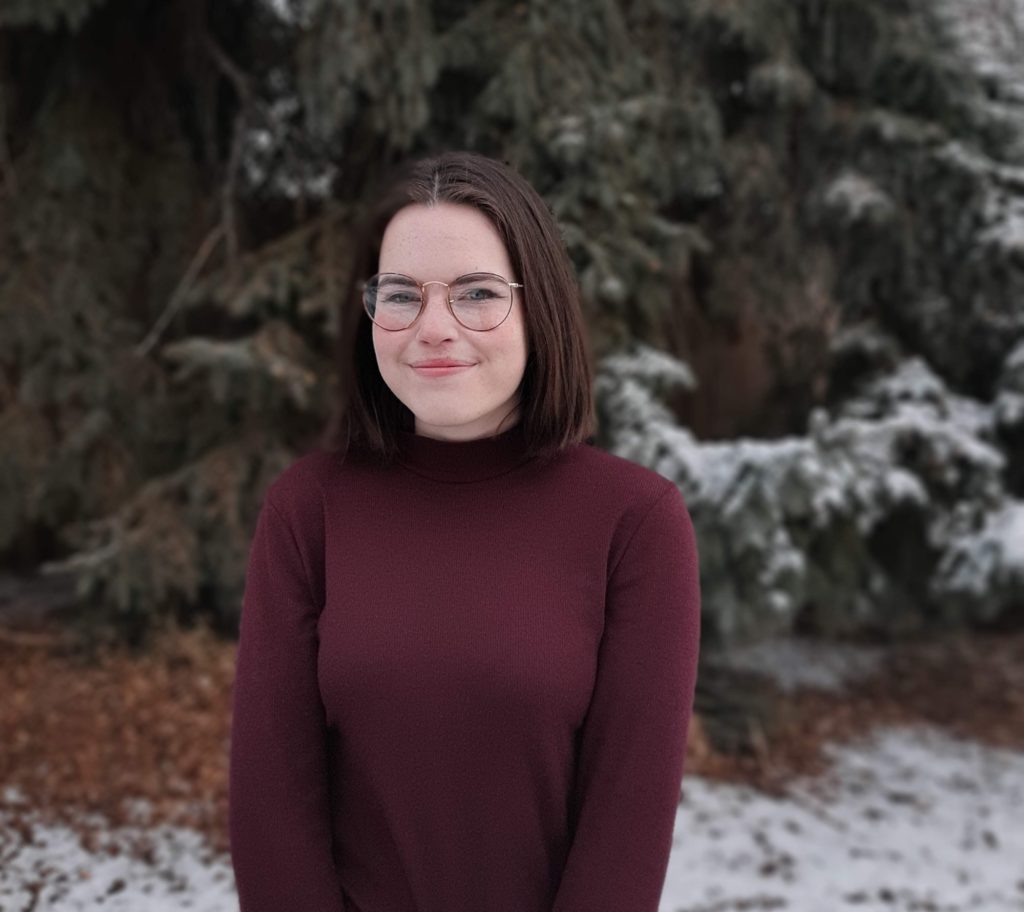 ---
Why are you running for OASIS Executive?
Kael Kropp: I am immensely passionate about improving students' undergraduate academic experience and I have an achievable vision for my term! I believe in setting goals that are practical, time-bound, and representative of students' interests. I am the kind of person to only make promises that I can keep–so I will focus on tackling purposeful projects that serve students' wellbeing!

As we transition into the new college of social sciences and humanities, I will fight for arts and interdisciplinary students' academic interests by forging strong, confident relationships with university leaders. At every corner, I will reflect the accurate attitudes of students in our faculty, informed through regular consultation with department associations, student groups, and other interested undergraduates!

I believe that I have gathered the experience necessary to best serve arts and interdisciplinary students as their next OASIS vice-president (academic)! I have been an active student in our faculty, serving as a senior editor for OASIS' new interdisciplinary peer-reviewed journal, Crossings. Moreover, I have served as a senior editor on the Political Science Undergraduate Review's executive team for two years now. I have acquired a deep comprehension of how academic projects are designed, maintained, and grown, while actively leading two editorial teams. I know how to guide volunteers through complex, long-commitment projects!

I am a student that designs and conducts research in our faculty, so I know firsthand the importance of undergraduate academic support–I have accessed assistance from department advisors and fellow students many-a-time. I will be a source of information and advice for all students in our faculty who would like a hand with their important projects!

This position means something to me. I believe that I can make an important contribution to your undergraduate experience by defending your needs as students. The torch of institutional memory is not often carried forth by incoming executives; I plan to continue the excellent work of my predecessors and expand Crossings while finding new projects to enhance your undergraduate academic experience.
Tia Marko: [I was] elected into OASIS as a humanities councillor last year, [and] I've learned so much about student advocacy at the University of Alberta and it has been an absolute pleasure to be a part of so many incredible projects and positive influence in the Arts Faculty.
I'm incredibly passionate about student advocacy which is one of the many reasons why I'm running to be your next vice-president (academic) this year.
Emily Lukacs: I am running for vice-president (academic) because I hope to build the arts academic community at the University of Alberta to be more inclusive and supportive of our needs as students. In this past term as [the] interdisciplinary councillor, I gained an idea of how integral OASIS is to the academic careers of Arts students, and it's my goal as vice-president (academic) to use this experience to support the arts student body. I'm very excited to hear from students about their needs and ideas regarding OASIS's academic supports, and to implement new programs that are suited to the current online academic environment and which get more people involved in the arts community!

I am also running because I am very concerned about the effect of academic restructuring, budget cuts, and online learning on the academic careers of arts students. I believe that through open communication with students and the department associations, I will be able to effectively advocate for the biggest concerns of students during these processes. I am very excited to be able to help protect the quality of education in the faculty of arts, through OASIS academic supports and by being a voice for students in the University.
Can you explain your platform concisely?
Kropp: My platform consists of specific and achievable objectives: expanding Crossings — OASIS' interdisciplinary peer-reviewed journal — and entrenching it in our constitution; establishing ongoing consultation with department associations and student groups, and; defending department's distinct identity in the face of academic restructuring.

To expand Crossings, I will need to work closely with department associations to increase student submissions. As someone intimately involved with Crossings, I know that we do not have active contributions to this journal from across different departments. When hiring submission reviewers and copyeditors, I will draw from all departments and backgrounds to bolster the interdisciplinarity of our publication. Our journal will be better served by staffing a team that possesses unique and important knowledge from their respective programs! We must entrench this journal within OASIS' constitution, to continue its benefit to arts and interdisciplinary students year-after-year.

Department associations deserve to have their unique needs met by their OASIS vice-president (academic). I can facilitate the growth of their autonomous projects through my vast experience designing academic projects. I will work with each department association to create and implement exciting academic events that their students can be proud of! For those department associations interested in starting their own undergraduate journal, I can play an active role in getting their project off the ground–and I look forward to doing so!

Lastly, and most importantly, I will work tirelessly alongside other student leaders to defend the distinct identity and culture of all departments in the faculty of arts. Academic restructuring renders the future of some arts and interdisciplinary programs uncertain–I want to help avoid the merging of distinct programs as we transition into the new college of social sciences and humanities.

These are realistic goals that can be worked towards on 'day one' as your next OASIS vice-president (academic). Let's make them a reality together!
Marko: My platform consists of the following points. Firstly, I will ensure and provide students with a healthy academic culture and environment. Secondly, I will find new initiatives with the departments in result of academic restructuring. Thirdly, I will expand services offered in French and East Asian languages. Fourthly, I will increase opportunities for students to express their thoughts and ideas relating to the faculty of arts. Lastly, I will ensure that I will follow through with any ongoing plans that the current vice-president (academic) started to offer stability in what students voted for last year.
Lukacs: My first goal as vice-president (academic) is to address the concerns many students have in regards to remote learning. Over the past year's shift to online classes, many students have experienced new barriers to academic success in the form of conflicting time zones, inflexible deadlines, and proctoring programs which do not account for the unique setups of students' homes. As vice-president (academic), I plan to push for action from the University to prioritize the individual needs of students.
Secondly, I plan to support arts students in connecting with the social and academic supports they need through academic events. The pandemic has prevented many students, especially those that have entered the University in the past year, from becoming familiar with the community of mentors, professors, and organizations which exist to help arts students learn and succeed in their programs. Additionally, the social aspects of the University have been halted, and it's more difficult than ever to connect with others in your program. As OASIS's vice-president (academic), I will focus on academic events which connect students to the supports they need, while encouraging community connections in the Faculty of Arts.
Another of my most important goals is to ensure that arts students are represented and advocated for in the ongoing budget cuts and academic restructuring at the U of A. As the University decreases funding and administration numbers, I plan to ensure that the academic goals of arts students are not sacrificed in order to save the budget. As students are concerned about the outcome of academic restructuring for smaller departments and programs, diversity and equity in the faculty of arts, and many other issues, I plan to make certain these concerns are voiced to the University.
What is an issue that you see facing your faculty specifically and how would you address it?
Kropp: The biggest issue that I see facing our faculty is the existential threat posed to departments by academic restructuring. I want to see departments retain their distinct identity and autonomy. Like many students, I worry that the University of Alberta will take their goal of "reducing course and program duplication" too far, leading to the assimilation, or erasure, of vital programs (quote taken directly from the U of A's academic restructuring webpage). I have spoken with modern languages and cultural studies students, as well as those from women's & gender studies and East Asian studies, who fear that their programs will be combined with others through academic restructuring. I want to help keep that off the table. All programs in our faculty are important and worthy of defence. I worry that by merging programs like East Asian studies, our faculty will lose an important space for students' representation, as well as an imperative venue for researching and celebrating culture.
One of the most important things I would do as OASIS vice-president (academic), is establish frequent consultation with student leaders in all departments. Together, we will solidify persuasive arguments against programs merging. Immediately, I recognize that it will be important to involve diverse perspectives from minority communities on campus. Though the threat of programs' combination is a worrying prospect, I believe that together we can defend students' interests in those programs at risk for merging. I genuinely want to involve students in the discussion process and I will make myself available at any time to discuss this imperative issue throughout my term as OASIS vice-president (academic).

Marko: An issue that I see facing the faculty of arts is the recent budget cuts and department restructuring. The faculty of arts is comprised of over 20 departments & interdisciplinary programs. Combining the financial cuts and restructuring, many of these departments have compromised something which affects the opportunities that students are offered over the course of their education.
Being part of a language program, I've noticed first hand the effects of these new changes. Less classes are being offered and extracurriculars have become more limited. Other departments are also seeing similar effects.
My goal, if elected as next vice-president (academic) for OASIS, is to extensively work with departments across the arts to find & create new initiatives to be offered to students. Students shouldn't be limited with extracurricular opportunities complementing their chosen field of study, and I want to ensure that they have have as many choices and options as they can have.

Lukacs: I am very concerned about the lack of inclusive community in the faculty of arts at the U of A. The university is home to many wonderful organizations, such as OASIS and the department associations, as well as academic supports. However, the reach of these institutions is severely limited because of the disconnect between the arts student body at large and the small percentage of arts students who are aware of and utilize this community. I believe this is largely due to a lack of accessibility for students with less time to devote to extracurricular or social activities, as well as the difficulty of building community relationships in a competitive academic environment. Additionally, becoming involved has been made much more difficult by the ongoing pandemic, as all events and services have been moved online.
As vice-president (academic) it's my goal to offer effective academic events and support systems which reach out to arts students, rather than relying on them to find the support they need in an already confusing university environment. I also plan to focus on events and programs which are targeted towards students with little or no experience in participating in [the] arts student community. While COVID has made these experiences more difficult it has also made them more necessary, and therefore I plan to support all interested students, especially first year students and those with little available time commitments, to achieve their best academically.
How will you ensure you remain accountable?
Kropp: I have already begun the accountability process. A good leader needs to forge strong relationships with students, stakeholders, and associations from across our faculty and campus! Over the past three weeks, I have met with several student leaders representing important department association in our faculty, as well as student leaders from extracurricular groups and organizations. Moreover, I have met with some representatives of the University of Alberta Students' Union to discuss the most pressing issues facing arts and interdisciplinary students!
As an openly gay man, I am proud to be a member of the LGBTQIA2S+ community. I am accountable to my community when I inject intersectionality into academic projects, informed by the important experiences of our community leaders. I have an undivided respect for all students' identities and I will carve-out space for your representation. Specifically, I want to work in close collaboration with the University of Alberta's Institute for Sexual Minority Studies and Services (iSMSS) when designing academic projects, or representing gender and sexual minority students' interests on committees.
To be accountable, one must be informed and educated. I recognize my privilege as a white male and I am working towards self-education on the vital issues facing minority students in our faculty. I have spoken with Black, Indigenous, and people of colour (BIPOC) advocates and student leaders on campus to determine how I can best represent their interests while deepening my allyship against systemic racism. I want to use my position as OASIS vice-president (academic) to amplify student voices, especially by offering my experience with peer-review and publication to their projects. In being accountable to students, I will be transparent in my unending self-educating process. I will always request feedback and advice from underrepresented communities on campus and I will work to support others in their self-education processes.
This is the bottom line: If I don't have an answer to a problem, or I don't know how to best represent a community's interests in the moment, I will seek out the relevant input from knowledgeable experts and leaders to follow-up with interested parties, creating meaningful change in our faculty.'

Marko: If elected, I want to hear student concerns first hand. I will ensure my accountability by communicating with students in a regular fashion, that way I know I'm staying in touch with the ever changing needs & concerns of students. Accountability as a vice-president (academic) means keeping up with what the student body expresses; I would be a voice reflecting the students as a whole. Communication with students is a key factor and essential for advocating in the best possible manner.

Lukacs: I believe accountability will be fostered through close communication with the arts students I am accountable to. Through open communication in events, office hours, and other forms I will ensure that my number one priority as vice-president (academic) will be to hear and act on the concerns of arts students.
In executing my role as vice-president (academic), one integral source of accountability will be in hiring students for directorships. In granting for department associations and for running the Crossings journal, I plan to involve as many interested students as possible in every step of the process, both to include a diversity of opinions and to ensure that I am held accountable in my role as vice-president (academic).
Additionally, I believe that by acting as a support for the goals of the department associations, I will be able to connect my role as vice-president (academic) with the interests of arts students more closely. I plan to aid the department associations in achieving connection and community in whatever manner they see most fitting their department, and I believe that this delegation will allow for the most accountability in my role.
What ideas do you have to engage and support the department associations within the faculty of arts?
Kropp: I will elevate my engagement with department associations to be a relationship of frequent collaboration! I have much experience overseeing academic projects and I want to work with department associations to bolster their ability to design and implement long-and-short-term academic projects! These aren't just hollow promises: I have a plan.

Within thirty days of being elected as your next OASIS vice-president (academic), I would arrange a meeting with each department association's leadership and take detailed notes on what projects their organization has undertaken in the past. Moreover, I would gauge their operational needs and work with them to develop 'academic action plans' for the upcoming year. I especially want to work with new department associations — like the Economics Undergraduate Students' Association — to begin the process of serving students in their departments. I will use these meetings to discuss how OASIS can best showcase the important work completed by students in their departments. Currently, OASIS' interdisciplinary peer-reviewed journal, Crossings, does not have active contributions from all of our departments. I believe that this is in part influenced by Crossings only having two sections: social sciences and humanities. I want to work with departments to grow what sections our journal publishes. Only then will Crossings accurately reflect the innovative work done by undergraduate arts and interdisciplinary students.

Before the start of our Fall 2021 Term, I will publish an OASIS vice-president (academic) action plan available for all students to read. I will use my ongoing consultation with department associations and student groups to set time-bound, achievable goals. I will outline exactly how many Crossings' volunteers will be from each department. I will install special liaisons from each department to provide ongoing input into Crossings' publication. Moreover, I will forecast a goal for the total number of received submissions. This year, Crossings received 24 active submissions from a few concentrated departments. After implementing a targeted outreach program with department associations, I forecast that we can at least double our total active submissions next year.

Department associations deserve to have their needs and interests properly represented to faculty leaders. I will routinely synthesize the progress and needs of department associations when communicating them to university leaders, especially in the audience of the interim dean of the college of social sciences and humanities. I regard department associations as some of the most important groups on campus and I will work tirelessly with them to better students' undergraduate experience.

Marko: To engage & support the department associations within the faculty of arts, consistent and regular communication is my central concentration. With regular communication it ensures that I touch base with the departments and keeping up to date with concerns & needs of students.

Lukacs: I plan firstly to support the new women's and gender studies (WGS) / modern language and cultural studies (MLCS) department association as much as possible, in growing to its fullest potential as a department association. I am very excited to see the development of this new association, and I hope to be able to use my role as VPA to help the people dedicated to this organization connect WGS and MLCS students.
I also plan to prioritize granting which will align with the goals of each individual department association. As COVID-19 and online learning continue, the role of OASIS and the department associations has become both more important as well as more difficult to execute- as students have been cut off from in person involvement with student associations. Therefore, as vice-president (academic), I will ensure that the ideas put forward by department associations to connect students receive as much funding and support from the OASIS executive as possible. I believe that this will be the foundation for department association success this coming year, as each department association has gained the most in depth perspective on the needs of their own departments.
Fun Question 1: If you had to eat at one HUB vendor for the rest of your life, which one would you choose?
Kropp: Edo.
Marko: Sushi Shop.
Lukacs: Teapsy.
Fun Question 2: What quarantine hobby have you picked up?
Kropp: I'm an avid musician, so I have loved the opportunity to refurbish some old instruments and practice some new tunes!
Marko: Doing more photography in my spare time!