Arts & Culture
Campus & City
Kind Ice Cream takes a step towards inclusivity with ASL training
Promoting inclusivity has never tasted this good.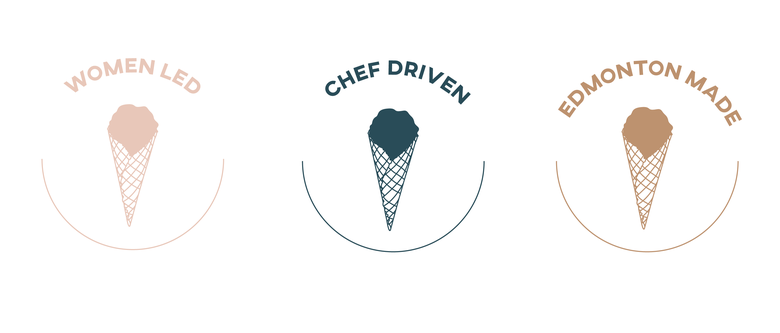 The COVID-19 pandemic has highlighted a dire need for compassionate inclusivity. Edmonton's Kind Ice Cream is taking a step towards creating a more inclusive environment for the deaf or hard of hearing community by implementing ongoing American Sign Language (ASL) training for all of its employees. 
Located in the Ritchie neighbourhood just off Whyte Ave, the team at Kind takes pride in inclusivity being one of their primary values.
"We are constantly learning and trying to better ourselves. We will never 'arrive' and stop trying to be inclusive," store manager Izzy Bergquist said.
The idea of implementing ASL workshops for employees was sparked when masks became mandatory in Edmonton in August 2020.
"We saw the shift in communication with the deaf or hard of hearing community as we lost the small imperfect ability to communicate through lip reading, which puts a lot of the labour and responsibility on the deaf or hard of hearing person anyways," Bergquist said. 
After realizing that they were offering lesser service by not being able to communicate with the deaf or hard of hearing community, the team at Kind reached out to Amorena Bartlett to help make the ice cream shop more inclusive. Bartlett is an ASL facilitator and a member of the deaf or hard of hearing community.
Bartlett taught a two-hour workshop covering culture and basic finger spelling in January, but both Bergquist and Bartlett emphasized that it was just the first of many steps towards greater inclusivity. Kind plans to have Bartlett return to teach vocabulary tailored to the shop's needs, as well as create a training video for all Kind employees.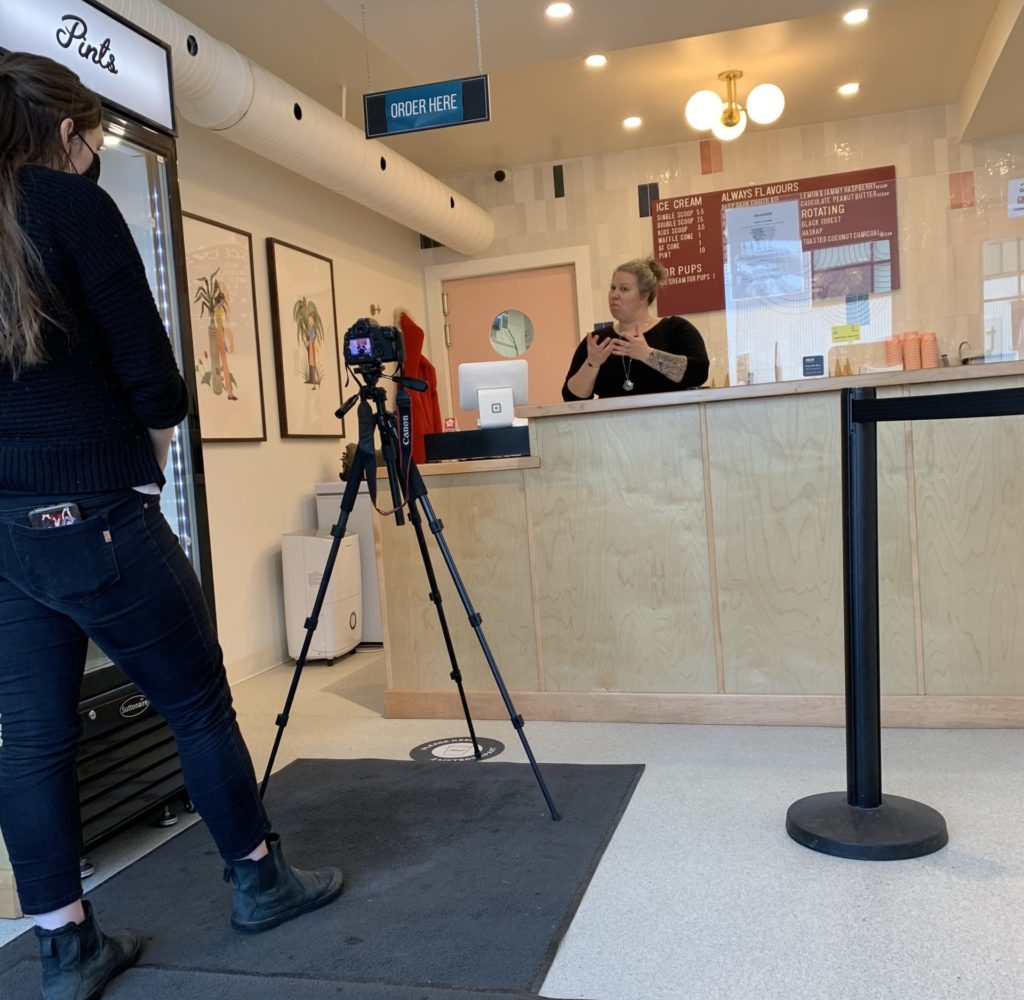 "With a lot of larger corporations, an ASL translator comes in with a PowerPoint one time and that's it, which is so unfortunate because larger corporations usually have the means to hire someone from the deaf community to come and actually educate the staff," Bergquist explained. "This can be more challenging for smaller businesses like Kind."
Despite these challenges, Kind's efforts speak volumes about the need to prioritize inclusivity.
Bartlett highlighted some of the major challenges that the pandemic has presented to the deaf or hard of hearing community. These include technical difficulties with ASL interpreting in online classes, the inability to lipread and use facial expressions, and community relations being at an all-time low. 
Both Bartlett and Bergquist also stressed the importance of implementing meaningful inclusivity and avoiding performative allyship.
After expanding their ASL employee training, Kind hopes to introduce a Braille ice cream menu as a next step towards promoting inclusivity.
"This is something that should be done everyday and become an important part of our lives as a community in Edmonton," Bartlett said.
Bartlett explained that there are multiple ways businesses and corporations can become more inclusive, regardless of the pandemic, including captioning online content and having ASL interpreters at events.
"Lets keep it going," Bartlett said. "It takes a village."
Amorena Bartlett can be reached at [email protected] for any and all inquiries.