Campus Life
News
Political science department to host Cecil Foster for talk on multiculturalism and systemic racism in Canada
Listen to Cecil Foster break down the "myth of multiculturalism" by reflecting on the intolerant history of Canada during his online seminar.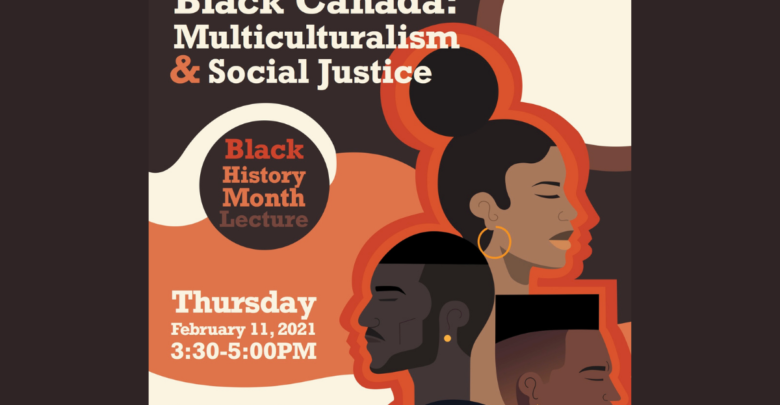 In commemoration of Black History Month, the University of Alberta's political science department is hosting a webinar with Cecil Foster, addressing Black history, culture, and systemic racism in Canada.
The virtual presentation, scheduled for February 11 from 3:30 to 5 p.m., will feature Cecil Foster, Canadian writer, journalist, and scholar. Cecil Foster will be discussing his recent book They Call Me George: The Untold Story of Black Train Porters and the Birth of Modern Canada, which explores the history of the Black individuals working on Canadian railways.
The novel will be used as context for further conversation surrounding the topics of multiculturalism in Canada and the importance of addressing systemic racism. Any member of the university community from all backgrounds — personal or academic — are welcomed to register for the free event.
The event was organized in part by Andy Knight, a professor in the department of political sciences, along with the help of Yasmeen Abu-Laban, the department's Canada research chair, and the Kule Institute for Advanced Study.
Knight is not only well-acquainted with Cecil Foster's recent professional endeavours, but he also shares personal history with him, both having been born in Barbados and attending the same high school.
"[Foster] is a great Canadian scholar and great Canadian author, but he is also a very close friend of mine," Knight said. "We happen to have gone to school together throughout high school in Barbados, in Harrison College, and we took slightly different routes to Canada."
Knight invited Cecil Foster to present during Black History Month in hopes of putting a spotlight on the inequalities faced by the community both in the past and present.
"It's more than just simply a historical record, it's a book that talks deeply about the importance of moving beyond the racist legacy of Canada and that's what you're going to get from Foster's presentation during Black History Month," Knight said.
Knight, who wrote a review of Cecil Foster's novel, had high praise for the writer's detailed representation of the lives lived by the young Black men working as sleeping car porters in early Canada.
"When I read the book, I couldn't put it down," Knight said. "I think I read it, more-or-less, in one sitting because it is a riveting story about Black train porters. What Foster has done in this book is painfully and meticulously, he has unearthed this story of Black train porters, focusing on an individual who, of course, went through that experience."
Although Foster's novel serves as an accurate documentation of history, Knight also believes the story provides meaningful social and political commentary on the inequality that was at the heart of early Canadian culture.
"In some ways, Foster describes [Black train porters] as being politically invisible, remaining outside of the social imagination of what most people would consider to be Canadians," Knight explained. "So, even though they lived in Canada and worked so hard on trains across the country, they were not considered to be equal to Canadians and I think this is where the story gets very deep."
Knight commented on the underlying themes of Foster's novel and what will become a key talking point during the presentation, which is acknowledgement of the critical role played by Black citizens in the development of Canada as a multicultural country.
"Foster has shown in his book the decisions made by key policy makers in Canada — as they tried to develop the country through the race system and develop purpose for themselves in the world — were, at the same time, relatively racist," Knight explained. "Black people, who played a tremendously important role in the diplomacy of Canada on the trains were not being received by the Canadians as being equal to ordinary white Canadians."
Knight hopes the presentation by Foster inspires the implementation of more inclusive practices, reminding the university community that more can be done to support marginalized groups from all walks of life.
"We have to actually do concrete things to demonstrate that we are in fact trying to be equitable, trying to be diverse, trying to be inclusive, trying to decolonize our way of thinking and trying to embrace people who are marginalized and people who feel a little bit left out."