Campus Life
News
Experimenting with archives: the U of A's 2020-21 Writer-in-residence J.R Carpenter
Sharing her work online during the early years of the internet was influential for the works of this year's writer-in-residence.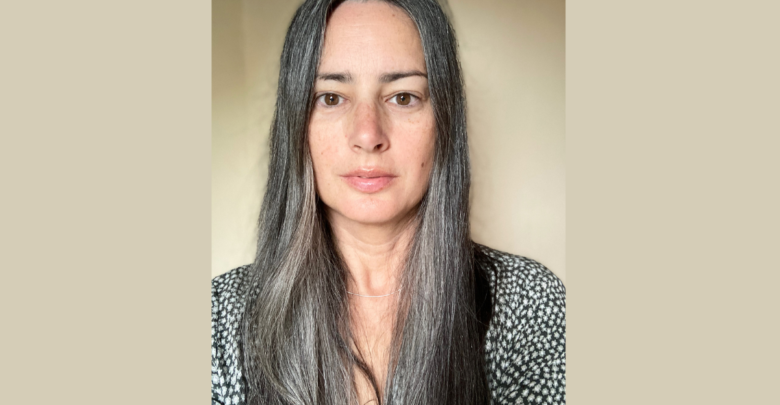 Uncover the layers of Edmonton history with J.R Carpenter, the University of Alberta's faculty of english and film studies' 2020-21 Writer-in-residence.
Carpenter is a Canadian-British writer, artist, and researcher who has taken base here at the U of A. In this position, she will be assisting students and faculty members in all aspects centred around writing. Born and raised in Montreal, Quebec, Carpenter graduated from Concordia University in Montreal with a Bachelor of Fine Arts and received her PhD in performance writing and digital literature from the University of the Arts London.
It was during her undergraduate years where Carpenter began experimenting with the intersections between art and writing.
"I started writing catalogue essays and art reviews," she said. "I started making zines and artist books. I sort of started in fine art, but was attracted to those intersections between art and writing and really found my own way through writing and I didn't really start writing officially."
Carpenter jumped on the bandwagon of writing and publishing in the early days of the internet.
"I was really interested in this space where you could combine image and texts and it just seemed way freer than trying to get a poem published in a literary journal or trying to get an exhibition, a gallery space — it just seemed like a wide-open opportunity," she said. "People really didn't think that the internet was gonna turn it into anything much. I had friends say 'Why are you making this work? Nobody can access it.'"
As an independent artist, Carpenter has exposed herself to a variety of texts. However, it was those initial years on the internet were foundational to her experimenting.
"I've published quite a few books now, but the writing of the books is really shaped by having all these years of experience with non-linear text, interactive, variable texts," she said. "I don't think I would have come to the way that I write today without spending all those years online."
Carpenter is currently working in community archives of imperialism and colonialism as her way to give back to the community.
"[I've been] working with smaller archives," she said. "How can I, as a practice-led researcher and as a writer, use my privilege [to] get into some of these archives and use the way I write, to bring some of this material up into a contemporary sphere and get [people] talking about it."
Carpenter's passion for the environment and climate change are also present in her work, as she often experiments incorporating geological and meteorological science with her work
"I'm really into archives of not poetic things," she said. "how do we take archival material related to things like weather, shipping, and geology and make it poetic, make it interesting, visually, and widely accessible. I think that's my project."
At the U of A, Carpenter has taken advantage of Edmonton's nature by heading to the river valley.
Her research has led her to explore the archives around migration, a subject close to Carpenter's heart. Both she and her family have experienced migration. Specifically, Carpenter wants to look at how migration connects to the environment.
"In this context, how can we think about the particular environmental concerns here," she said. "[I want to explore] the migratory labour here and how all that intersects with Indigenous people here and I think again, my approach will be through this decolonizing the archives."
While working at the U of A, Carpenter has been invited by various faculties to speak and will be doing public talks in February. She hopes to bring her own unique practices to her collaborations with different faculties.
"I have such an experimental writing practice of my own, so a lot of my approaches are process orientated," she said. "I'm more about how do we break this apart and get to what we really want to write about. I'm not the person for straight-up copy editing."
Despite the uncertainty COVID-19 creates, Carpenter is ready to approach her term as Writer-in-residence the same way she approaches her writing: with experimentation.
"I'm really really happy to be here and I haven't quite figured out how it's going to work but I'm really into exploring the particularities of this situation. I don't think there's any point in trying to pretend that everything is normal right now. I'm kind of feeling my way through finding new ways of working and new ways of interacting with this space that I've never been before. I'm curious to see how it's getting on."