Campus Life
News
Wikipedian-in-residence discusses information activism on Wikipedia with online talk
The talk was the third of the "Diving Deeper into Wikipedia speaker series" hosted by the university's Wikipedian-in-residence and Digital Scholarship Centre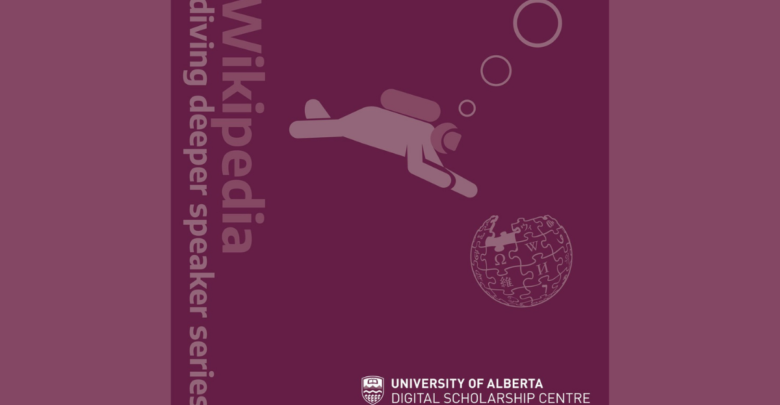 Often viewed as the site with all the answers, a University of Alberta webinar discussed information activism and the hidden ways Wikipedia could be stifling marginalized voices. 
The "Diving Deeper into Wikipedia Speakers Series" held its third talk "Information activism on Wikipedia" on November 19, which was attended by around 50 participants on Zoom. Moderated by the U of A Library's Wikipedian-in-residence Erin O'Neil, she was joined by guest speaker Kira Wisniewski, the executive director of Art + Feminism, a non-profit organization striving to close the information gap regarding gender, feminism, and the arts on the internet. The talk was hosted by the U of A's Digital Scholarship Centre.
To begin the talk, Erin O'Neil explained that Wikipedia has reliable source requirements for the creation of a new page. Contributors on Wikipedia must follow guidelines that dictate what is considered a reliable source and how many sources are required to create a Wikipedia page.
"Other editors can come in and say you need to have a certain number of sources, you need have proven these things in order to get this page up," O'Neil explained.
The online talk discussed how the reliable source guidelines of Wikipedia act as barriers for racialized, feminist, and minority voices.
Wisniewski explained that the reliable source guidelines on Wikipedia are obstacles for minority and diverse contributors. According to Wisniewski, these obstacles may factor into the results of a 2011 survey from the Wikimedia foundation shows that about 10 per cent of Wikipedia contributors identified as female or non-binary.
"There are barriers to younger, racialized, less covered in public and mainstream media people," O'Neil said.
"Our stories are getting mistold, misrepresented and they are not complete," Wisniewski added.
Wisniewski expressed that finding sources that conform to the Wikipedia guidelines and that represent marginalized minority groups are difficult to find as reliable sources that represent marginalized voices are already lacking within archives.
"Being able to find reliable sources to get [marginalized communities] onto Wikipedia is already a little bit of an uphill battle," Wisniewski said.
"When we're starting [with a lack of resources], as the baseline in terms of reliable sources — we're already at a deficit."
The lack of inclusive resources available for contributors hinders the representation of diverse voices on Wikipedia pages.
"Marginalized communities, in general, aren't getting the same coverage in these notable sources as cis-gendered white men quite frankly," Wisniewski said.
Art + Feminism is currently working on a project "Reading Together, Reliability and Multi-Lingual Global Communities," which researches English, Spanish, and French Wikipedia in order to analyze the reliable source guidelines.
"We have hopes to really deepen the project to open up the reliable source guidelines," Wisniewski said.
The goal of the project is to provide research on how reliable source guidelines in Wikipedia impacts the coverage of marginalized and underrepresented communities.
"The guidelines were written in large 20 years ago when Wiki started and things have changed or haven't changed depending on how you look at that," Wisniewski said.
According to Wisniewski, Wikipedia's outdated guidelines excludes sources that are important to marginalized communities.
"Thinking about oral histories especially in marginalized communities and how that is such an important part of history," Wisniewski said.
Wisniewski explained that Art + Feminism is active through information activism on Wikipedia. Wisniewski defined the term information activism as rooted in community organizing and making information accessible and free.
"How I approach information activism, I think really is rooted in community organizing and the work of community organizers," she said.
"[It's] doing the work of getting information to everyone freely, widely."