Campus Life
News
Cameron Library's Digital Scholarship Centre now open
The centre offers various technological equipment to all on campus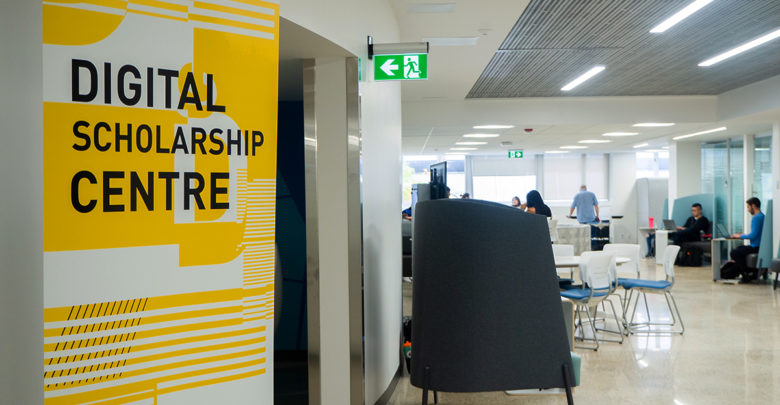 Data mining, 3D printing, and a touchscreen wall are only a few of the many services provided by the new Cameron Library's Digital Scholarship Centre.
Replacing the math library on the second floor of Cameron Library, the Digital Scholarship Centre (DSC) is open for students, professors, and faculty members. With some technological services still in the works, such as a virtual reality lab and a sound booth, the space currently offers 3D printing and scanning, a cluster of high-performance computers and an Ideum touch table. Additionally, there are multiple bookable spaces ranging from individual tables and smaller collaboration rooms to a visualization lab consisting of a touchscreen wall and a multipurpose seminar room.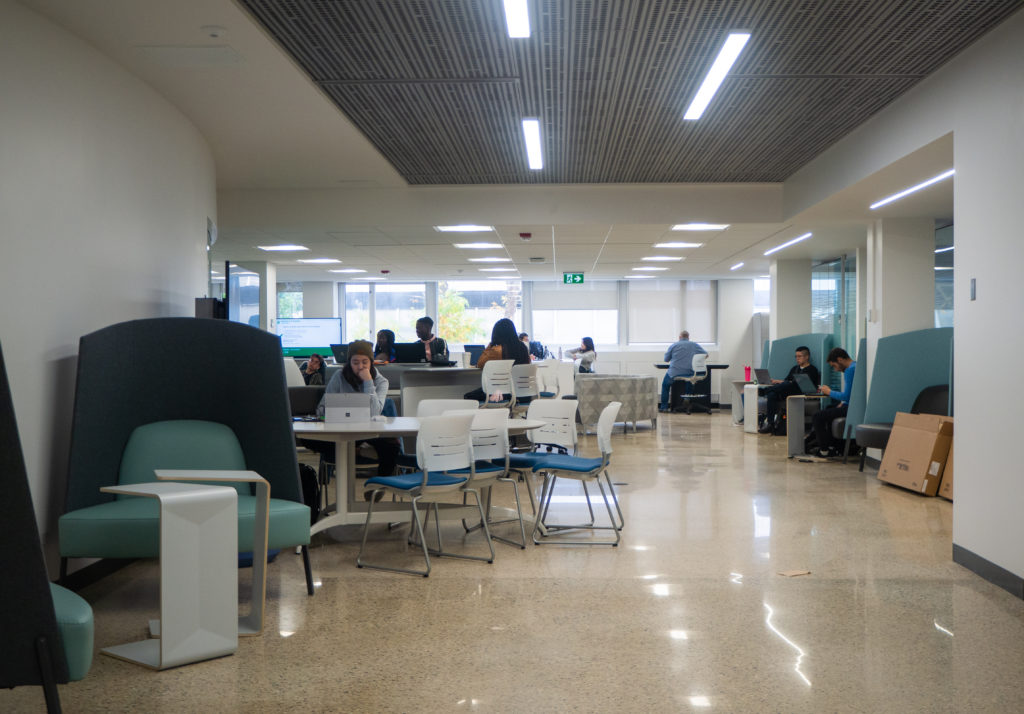 For Harvey Quamen, DSC academic director and English and Film Studies professor, the centre was created to both make technology more accessible to researchers at all levels and to keep the university current on a global scale.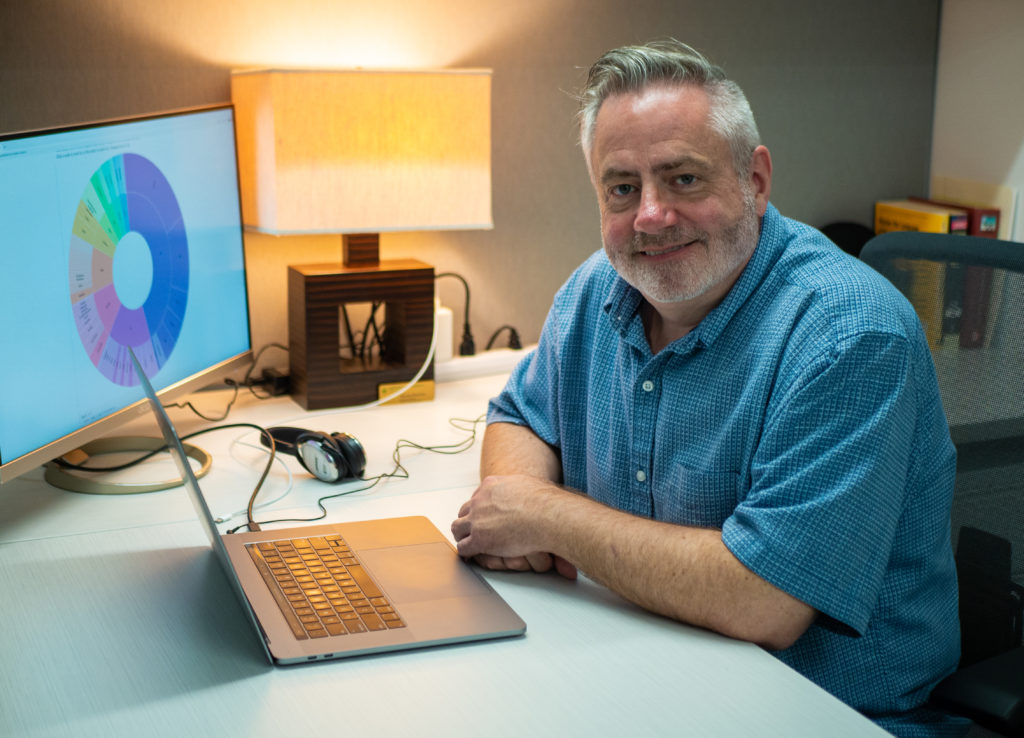 "Thinking about virtual reality, it's not the case that every researcher working on VR can go out and buy their own VR set up," Quamen said. "It's a part of the university's and library's mandate and strategy to help provide a lot of the infrastructure so researchers and professors can do better work.

"Many universities across Canada and the world have centres like this, so we were falling behind other universities."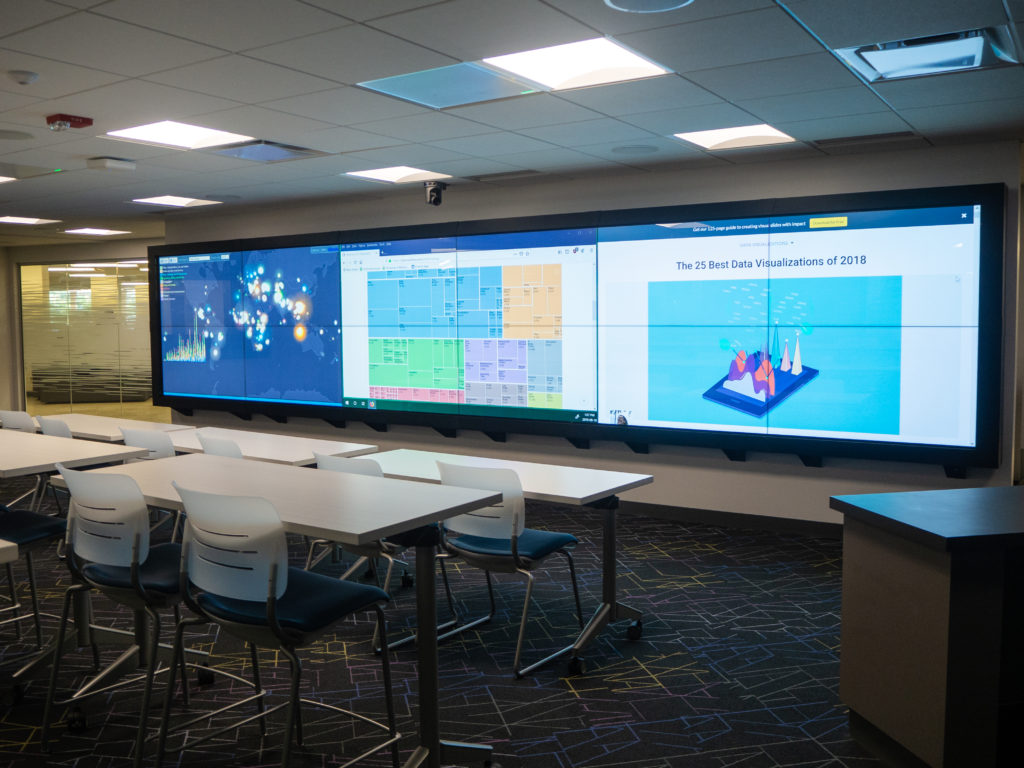 The centre was funded out of Cameron Library's budget, which Quamen said allows it to be accessible to all on campus.
"Many centres and institutes on campus are dependent on grants but we have an interesting permeance because we're funded by the library," he said. "What this means is that we are a service for the whole campus, we don't really target one audience. Everybody is welcome to come over here."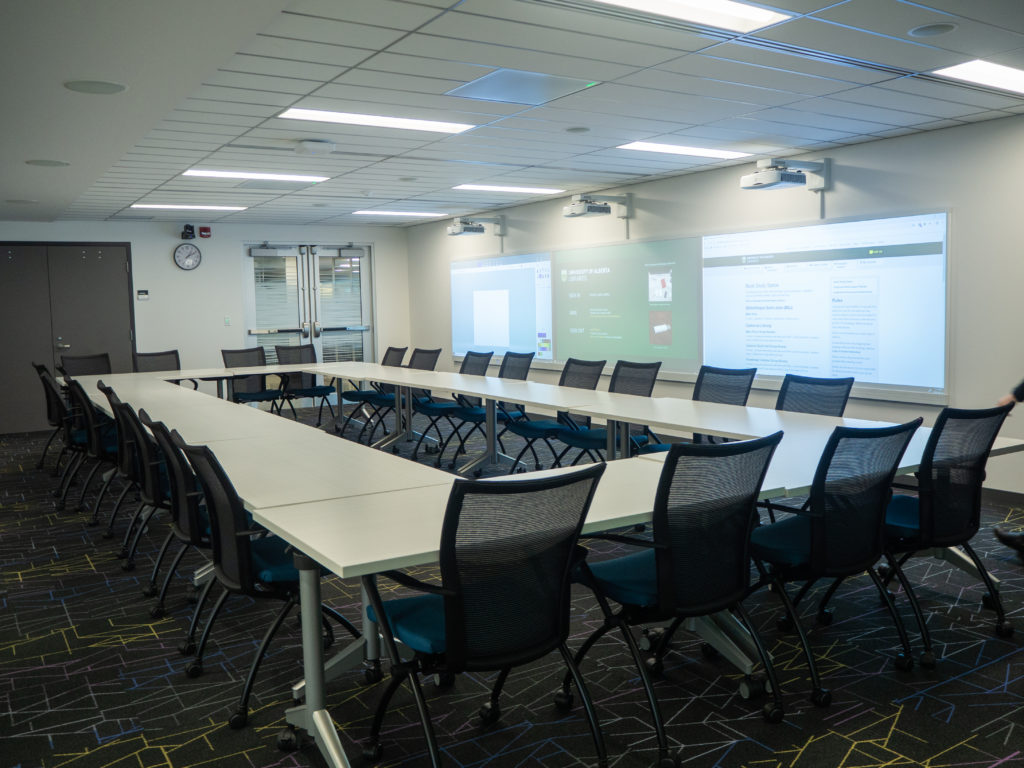 A large focus was also put on the architectural design of the centre. As he described some of the rooms as looking like a set straight out of Star Trek, Quamen said the space was purposely designed to nourish creative minds.
"Cameron Library is not a very architecturally beautiful space but there are very few right angles [in the DSC]," Quamen said. "There are funky angles, curved walls, things aren't square and there are a lot of great sightlines. It doesn't feel like you're in a stuffy back corner, it feels like you're in a place where you want to be innovative and think outside the box — the architecture tells you that."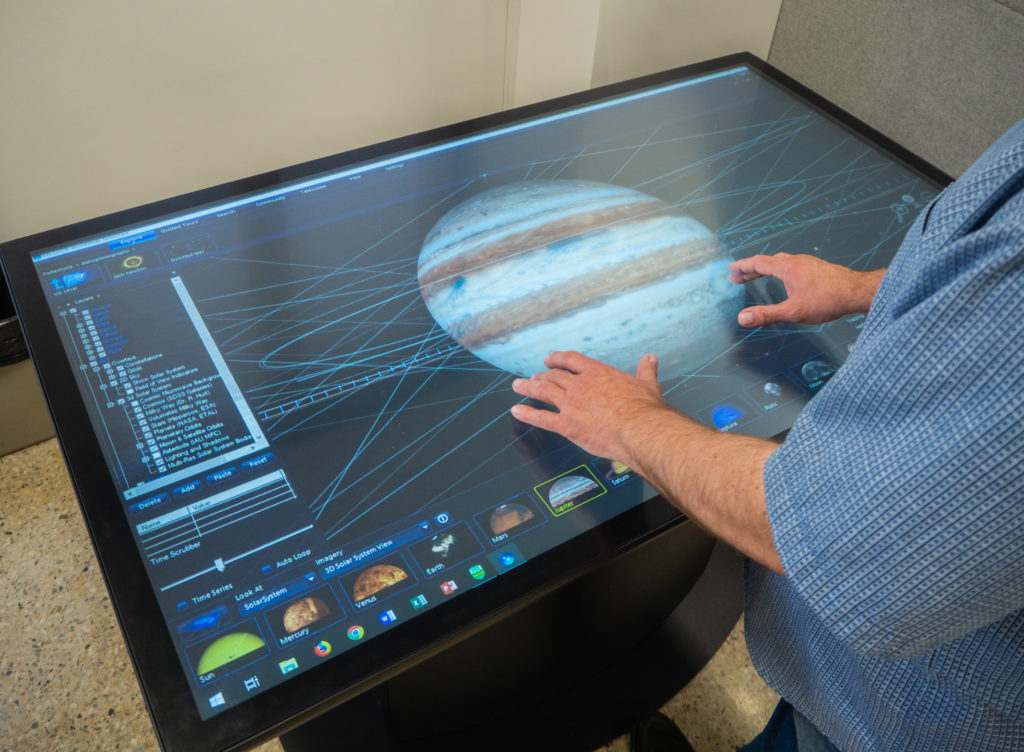 Beneath the impression of being a technological teaching centre, Quamen says the DSC is rooted in being a social space. A large contributing factor to this objective is hosting a variety of workshops throughout the year.
"It's about getting people to talk to one another, getting people to meet each other, getting people to collaborate on ideas when they wouldn't have met each other otherwise," Quamen said.
"Everything we do is geared for little teams of people and that's our goal — to get people to create new teams."