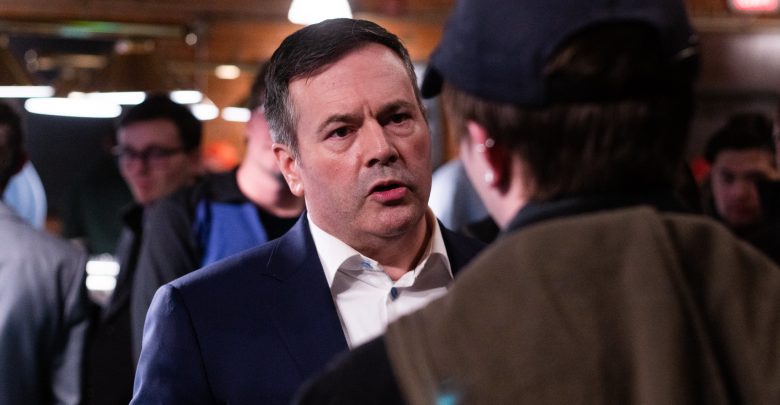 Apparently, having the most active COVID-19 cases in Canada does not warrant a full lockdown for Alberta.
Premier Jason Kenny spoke at his press conference on Tuesday, November 24, and announced that they would place minimal restrictions to slow down the curve. They would re-evaluate these changes in three weeks' time, after which more restrictions would be made if necessary.
Currently, there are over 20,000 active cases in Alberta and over 600 deaths. COVID cases are on a rise in the province and have shown no results of decreasing.
The notion people want to go into lockdown is slightly absurd. There isn't anyone that wants to go into a lockdown. No one enjoyed it the first time and no one is looking forward to it again. However, most people can agree it is essential for the government to put a lockdown in place. It is important to place restrictions so Alberta can move towards slowing its curve and see a progression of less COVID cases. 
Restricting in home gatherings and then allowing restaurants to operate at 25 per cent capacity is sending mixed signals to individuals. If you can't visit your family at their home, why not see them at a restaurant since those are still open? Or a bar? Outdoor gatherings are also limited to 10 people but with Edmonton weather being highly variable there are likely not going to be many of those. 
According to the Edmonton Journal, some Edmonton-based restaurant owners are choosing to shut down in-person dining anyway without mandatory orders because of the difficulty of operating with new restrictions and enforcing them. It should be government showing leadership and making the tough decisions right now, not the other way around.
Another new restriction placed was that masks are now mandatory in all indoor locations in the Edmonton and Calgary region. However, they were already mandated by the respective municipal government's in August, so the restriction did not not cause any changes.
Kenny made a good point about how an immediate lockdown would negatively impact small business owners and other individuals requiring paycheques to live off of. Although this is a valid concern, it is a hard argument to make considering keeping things open entails more COVID cases, more deaths, and having the virus run a longer course then it could have if more harsh restrictions were put in place immediately. Remember, an economy needs healthy people to run it.
Choosing to leave things open sends the message that Alberta is not taking the pandemic seriously right now or that we don't think it will get worse. And it is getting worse everyday. It is essential that at this time the government steps up and shows small businesses that they are there to help them financially where their lives won't be put at risk going to work everyday.
As much everyone hopes the province won't shut down, the changes put in place remain unlikely to alter much and for the sake of everyone's health — particularly the most vulnerable — a full lockdown is needed.