Campus Life
News
Alberta medical students advocate for clarity on health care corporatization and privatization
In collaboration with their counterparts at the University of Calgary, U of A medical students sought clarity from the provincial government on the health statutes amendment act that passed this summer, which will enable the privatization and corporatization of health care in Alberta.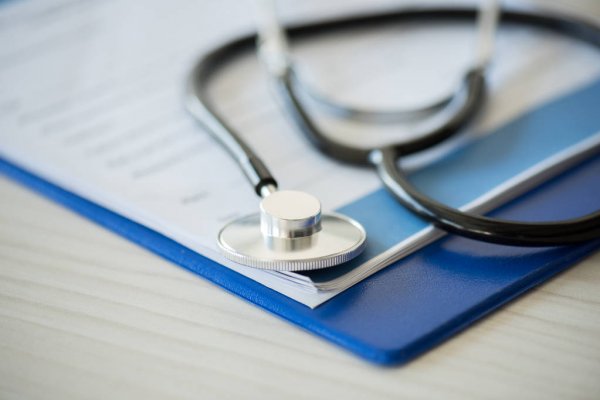 Medical students are voicing their concerns surrounding recent provincial legislation that they say could impact the safety of health care patients. 
38 medical students from the University of Alberta and the University of Calgary met with MLAs on December 7 to advocate for clarity on the provincial government's health statutes amendment act (Bill 30), which passed this summer. The bill enables the privatization and corporatization of health care in Alberta, by enabling private corporations to receive payments for insured services.
The medical students also requested the government establish a committee that can allow students to share input on how the bill is implemented.
Tariq Vira, a second-year medical student and member of the Medical Students' Association (MSA) who helped organize the political advocacy day, said that while previous years would entail meeting with members of the legislative assembly (MLAs) in person, this year the event happened online with students from different ridings meeting to advocate for clarity on bill 30.
"We found a very good turnout on both sides of the isle," Vira said. "Everyone is pretty receptive to our ask as well."
Medical students share concerns about "lack of regulatory oversight" in privatized health care
Vira said medical students are concerned about the negative impact that a private health care system could have for patients.
"Speaking to the government affairs and advocacy committee, we are naturally quite concerned about the state of privatization in our health care system," he said. "Particularly because we can look at examples like the former clinic that existed in Calgary that was run privately that eventually folded and had to get bailed out by the public system."
In a document detailing the medical students' concerns, the MSA and Calgary Medical Students' Association (CMSA) wrote that the new bill's sanctioning of corporate involvement in healthcare will "drive corporations to make profit-based decisions" and fail to protect patients due to a "lack of regulatory oversight."
"We seek to partner with the government to help provide optimal care and improve our healthcare system for the benefit of all," the MSA and CMSA said in the document.
When asked about the advocacy process amidst an increasingly tense relationship between MLAs and Alberta's health care workers, Vira added that he hopes events like advocacy day can provide students with the tools they need to approach any topic in their advocacy.
"I feel that advocacy should be a stronger part of our curriculum and we're building towards it," he said. "We realize that the advocacy game is a very long plan and we don't have all the time in the world, but we hope that with events like this, we can train students to be more prepared for advocacy in the future."
Vira feels proud of students' move towards advocacy
Vira hoped that students will take their experience of advocacy with them no matter what province they eventually choose to work in.
He also added that for students who do remain in Alberta after they graduate, patient safety will be the priority, regardless of government decisions on privatization.
"We realize that this government is intent on modifying our system to open up more avenues for who can receive payments for insured services," he said. "We want to be sure that whatever path we choose forward if that is a private system or a public system, that we're ensuring that patient safety is top of mind."
Ultimately, Vira emphasized the way students came together for a successful day of advocacy.
"This was students acting on behalf of their own initiative and trying to push forward progressive changes in the province," he said. "Personally I'm very proud of that and I feel it's not something that gets done a lot or enough among undergraduate medical students."