Institutional
News
Town hall raises differing concerns of arts & sciences students in academic restructuring
Students specifically expressed having mixed feelings on the potential merger of the faculties, or a college of arts and science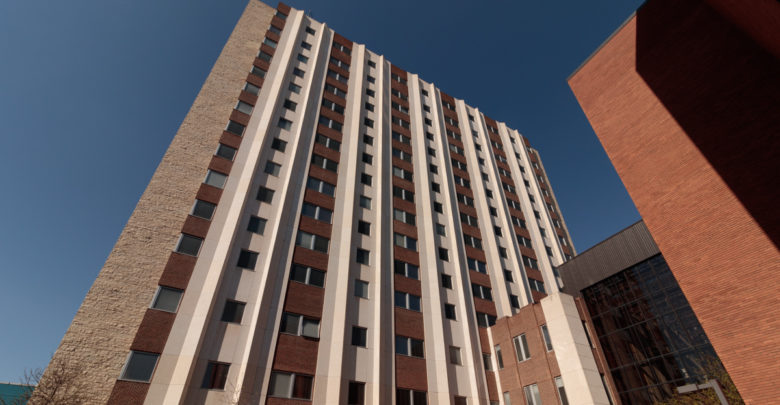 A student-lead town hall event jointly facilitated by arts and sciences undergraduates brought attention to the varied incentives and opinions of students on the University of Alberta's proposals for academic restructuring.
The town hall took place on Friday, December 4th, ahead of the General Faculties Council (GFC) vote on December 7th. Held over Zoom, the event was aimed at giving student and faculty GFC members one more avenue for meaningful student engagement and consultation on the upcoming academic restructuring vote. Interim Dean of Arts and the Dean of Science, Steve Patten and Matina Kalcounis-Ruepell respectively, were in attendance and guest speakers at the event.
Students could ask questions and speak candidly of their thoughts about academic restructuring, in the whole group as well as in smaller breakout rooms lead by student facilitators.
Christopher Beasley, fourth-year political science student and president of the Organization for Arts Students and Interdisciplinary Studies (OASIS) and GFC councillor, co-organized this event. Christian Fotang, third-year biology student and Students' Union science councillor and GFC councillor, was his co-organizer.
"At [the last] GFC meeting, Councilor Fotang and I both raised concerns about [the faculties of] arts and sciences were oftentimes having conversations in silos," Beasley said. "I realized that there was quite an impetus or need to have non-siloed discussions… ones that centre student experiences."
"Arts Faculty Council (AFC) had a discussion on [student perspectives], which was a great opportunity for learning," he continued. "However, AFC has 35 student representatives 350 faculty members… so [conversation] is always slanted towards the faculty."
Fotang said while the possibility for interdisciplinary collaboration as a result of potential faculty mergers was a positive development, he was still concerned about more direct outcomes of academic restructuring on daily student life.
"Collaboration… is fantastic, don't get me wrong," Fotang said. "But [councilor Beasley] and I… we're representing faculties that when combined are around 12,000 students strong. We want to know, what does [academic restructuring] mean for just science students for the average day of their programming?"
"Because of timing and professors and faculty members having questions at the last GFC meeting, I was unable to get a direct answer to that question," he continued. "So [Beasley] and I just said, since that answer can't happen today, can we organize some kind of conversation that will facilitate this so that our constituents can actually know what academic restructuring is about?"
Deans say academic restructuring will not heavily impact typical student experience
Students have expressed concerns over multiple town halls about academic restructuring, as specific details about affects on academic programming are still developing. However, both Patten and Kalcounis-Rueppell said that no matter what model of change is implemented, student experience will be minimally impacted.
"The main point I think is worth making is that no matter what happens in terms of establishing a college or colleges…. this will will not have a direct impact on student programs or student courses," Dean Patten said. "It's very unlikely that any kind of major restructuring in the university eventually has an impact on the kinds of programs we offer."
"A common question I get from students is… will I be able to graduate with the degree I was planning to graduate with?" Dean Patten continued. "The answer is absolutely, yes."
Dean Kalcounis-Rueppell echoed Dean Patten's words.
"You will really not feel this organizational change in your student experience," Dean Kalcounis-Rueppell said.
Dean Kalcounis-Rueppell said that all members of the campus community are feeling the pressure in regards to academic restructuring.
"If you're feeling confused and overwhelmed with everything you've seen [about academic restructuring]… everyone is feeling just as overwhelmed, because this is massive transformational change," Dean Kalcounis-Ruepell said. "But, it is at a a higher level. I don't want you to feel that you are any more overwhelmed than any other members of the university community."
Students concerned about possible student-specific programming impacts, alignment of values
Darren Choi, sixth year arts student who transferred over from the faculty of science, asked if internships and work experience in either discipline would be affected by restructuring.
"Do these higher level reorganizations affect advising?" Choi asked. "Do they affect these more faculty wide programs, such as arts work experience or the science internship program?"
"From my perspective, the answer is no," Kalcounis-Rueppell responded. "We're working really hard so that however we change the administrative delivery of those programs, we're going to make sure that everything that you have as a part of your support and services stays the same."
"There will likely be some changes in some things to do with the pricing [of these programs], but it's not going to undermine the frontline," Kalcounis-Rueppell added. "I'm confident of that."
Patten said that there was even potential for student services to improve.
"I think it's really important that everyone realize that there have been conversations about improving the services and improving the student experience for years," Dean Patten said. "If anything, I think you'll find that some of those supports will actually become better and be enhanced."
Jonah Dunch, fifth year philosophy student and facilitator for the event, said that his breakout session discussed pros and cons of different models.
"There seemed to be the though that on the science side, alignment with the 'applied science' model," Dunch said, referring to the model that aligns science with engineering and agriculture and forestry. "However… there is also the countervailing thought on both sides I'm in that it is important that [merged] faculties are aligned with values… and it's been a worry among some students and people in science that being with engineering might not be the best value fit."
Simran Dhillon, second year biological sciences student and Students' Council and GFC councilor, said that the group she facilitated had similar concerns.
"[We spoke] about student representation, and how that would inevitably be impacted as well," Dhillon added. "We spoke about how this could potentially affect high school admission, how this could be a point of confusion, and how this could affect the future of our faculties and departments."
GFC councilors cite surveys, student opinions as critical to inform votes
GFC councilors discussed their thoughts on their vote in GFC following the main session of the town hall.
Samar Barazesh, third year psychology major in the faculty of science and Students' Council and GFC councilor, said that she was heavily considering student opinions.
"Based on survey results from the faculty of science, it seems that 80 per cent of undergraduate students are leaning towards the model of that has a college of 'natural and applied sciences'," Barazesh said. "Also, 72 percent of all people (staff and students) who voted, voted for that model."
Barazesh said that some faculty are in favor of models that include executive deans, and others are not.
"The faculty itself, not students, they're very split," Barazesh explained.
Christopher Beasley said that on the arts side, there was generally consensus among faculty against executive deans, and that students were more 'agnostic'. He said that students were also, in his experience and through different modes of consultation, mixed in their thoughts on restructuring broadly.
"At this point, it's like throwing darts at a wall in terms of what might end up with the best results," Beasley said.
Both Kalcounis-Rueppell and Patten were impressed with the event.
"I really appreciate the leadership of student leaders… who came prepared with excellent and relevant questions. We discussed how academic restructuring and how U of A for Tomorrow will directly affect the student body," Kalcounis-Rueppell said. "The time that we were able to spend was really meaningful and generated thoughtful discussion."
"Cross-faculty communication is important, and events such as Friday's meeting help to facilitate that," she continued. "I look forward to attending similar gatherings in the future."
"Consulting students has been a priority throughout the academic restructuring process. Friday's event reinforced messages and themes that students have emphasized previously," Dean Patten said. "This input has helped shape my own views and priorities, and I will carry that forward as we decide on and implement restructuring."