Arts & Culture
Lifestyle
Gateway to Gastronomy: a guide to informal Italian pasta
This easy to prepare meal is sure to fill you up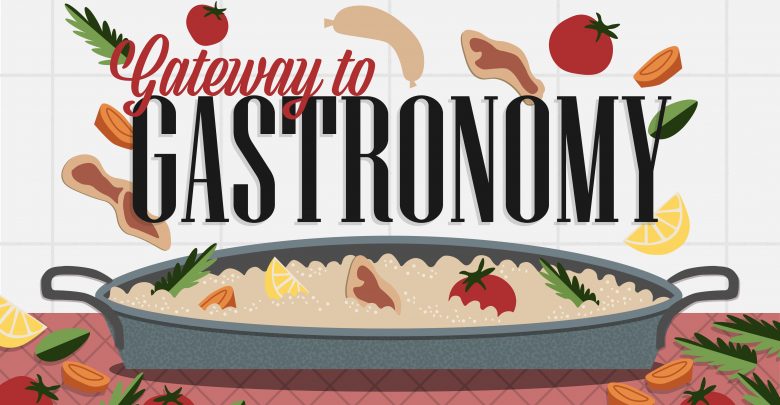 Since their development in the late 13th century, pasta noodles have become a staple in Italian cuisine.
It is suspected pasta took hold in the Mediterranean due to extensive trading in the 14th and 15th centuries. The single-strand version of pasta we are most familiar with is said to be a descendant of ancient Asian noodles. Contrary to popular belief, it is unlikely that these noodles were first brought to Italy by Marco Polo following his travels during the 13th century.
Despite the mystery surrounding their origins, pasta dishes come in all shapes and sizes, whether it be a spaghetti marinara, ravioli, or a small carbonara. If you ever feel overwhelmed with this cornucopia of choice, follow this simple recipe for a staple pasta dish. Buon appetito!
---
A Basic Recipe for Penne with Basil Sauce
This recipe is good for meal planning and can be doubled for two people. It is also suitable for experimentation.
Ingredients
1 kg ripened tomatoes, medium
8-9 Basil leaves
40- 42 ml of freshly pressed virgin olive oil
2- 3 pinches salt
A pinch of red chilli powder (to taste)
3 garlic cloves
Some broader herbs, such as a pinch of sage or thyme
3-4 pinches parmesan cheese (can substitute for other dry cheeses)
1 large packet of penne pasta (substitutions reasonable)
Steps
Prepare your fresh ingredients first. The herbs should be whole or roughly chopped and set aside. Tomatoes are best cut in half, deveined and the seeds removed. Peel as well if desired. The tomatoes should then be further sliced into fourths.
Prepare your skillet with olive oil, then add chilli, garlic and other chosen spices.
Add the tomatoes after 25 – 30 seconds. Keep on high heat and gently pound tomatoes to a pulp to form a sauce.
Add basil and assorted herbs, along with other spices and salt. When the sauce is complete, blend it or leave it as is. Note that if you don't blend the sauce you may have to pound it to your liking.
Cook pasta al dente, drain, and let rest for one minute. You may rinse it in cold water to remove some of the starch, however this is not advised.
Mix with sauce in a pot or serving container.
Serve with topped basil or parmesan cheese. Godere!