Arts & Culture
Campus & City
A Q&A with Stratus Journal
Comprised mostly of U of A students and alumni, STRATUS is a promising film photo collective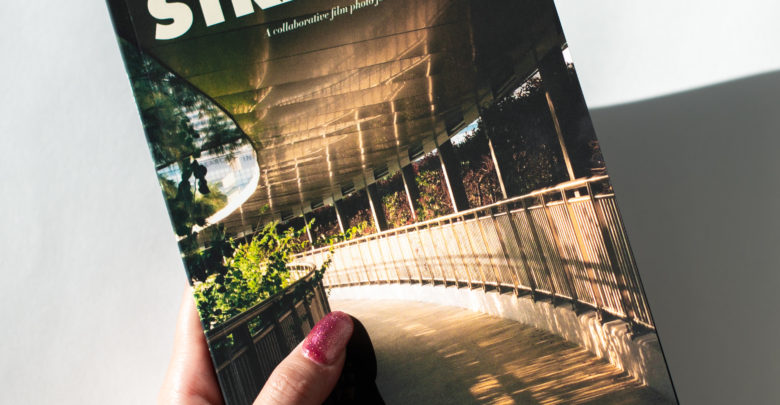 With the resurgence of all things vintage, a group of Edmonton artists are working to prove that film photography is back in style.
Photography is more and more accessible with each passing year. Just about everyone has a phone camera at their fingertips, and access to websites to post and consume photos from all over the world. This immense accessibility in the digital era, can sometimes cause us to take the art and nature of photography for granted. An Edmonton-based photography collective named Stratus Journal is looking to change that.
Comprised mainly of University of Alberta alumni and students, Stratus is showing the world the art of photography the old fashioned way: through taking and compiling analog film photos. Inspired by established magazines like Casa Brutus and Popeye, the group aims to connect people back to photography, and appreciate the medium more.
The Gateway had the opportunity to sit down with three members of the collective to ask about their work and vision. Stratus Journal's first publication is available for purchase here.
Featured interviewees:
Kasun Medagedara, 2018 U of A alumni with a bachelor's degree in science with a concentration in biological sciences, current Simon Fraser University school of public health master's student.
Reem Almawed, fourth year U of A student in the doctor of pharmacy program.
Jordon Hon, 2018 U of A alumni with a bachelor's degree in mechanical engineering.
Responses have been edited for length and clarity.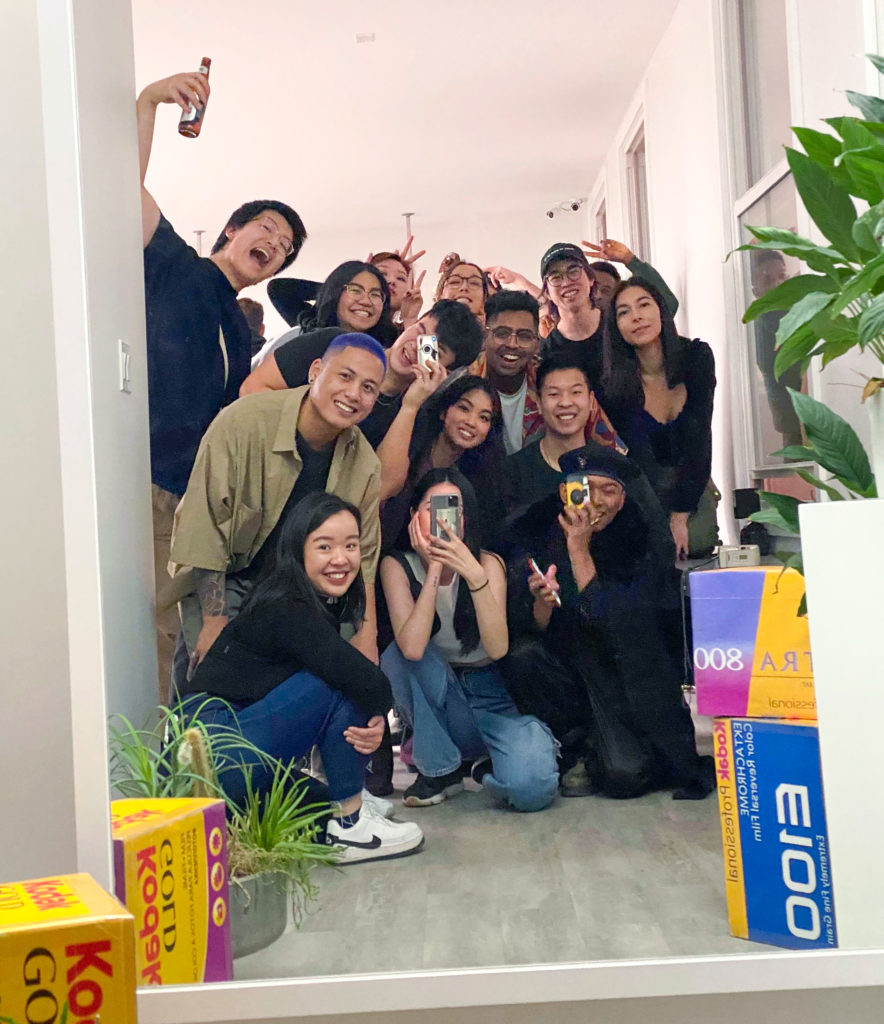 Q: What inspired you to create Stratus?
Kasun: Thinking back to the very beginning of it, it was my personal project that I pitched for the Adobe Creative internship back in 2018 where they give you funding to take on any passion project of your choice. I didn't make it, but I'm glad, you know, things went the way they did anyways.
I didn't touch the concept of Stratus again for another half year until I went to Japan in May of 2019. I started to think of the idea of a photo book or photo journal since I was going to so many spots in the month that I was there. I was thinking back to Stratus, and I was like, 'Oh, yeah, maybe I can still do this in my own way.' When I got back later that summer I moved from Edmonton to Vancouver to start my masters of public health, which I'm currently doing. And I started working on putting the first photo journal together.
I decided I wanted to do a launch party, and started reaching out to a bunch of local photographers, artists and people who I know that also went to Japan that year. It turned out, there were quite a few of us! The initial team of people who put on the show was eight of us in total. Reem and Jordan were two of those people.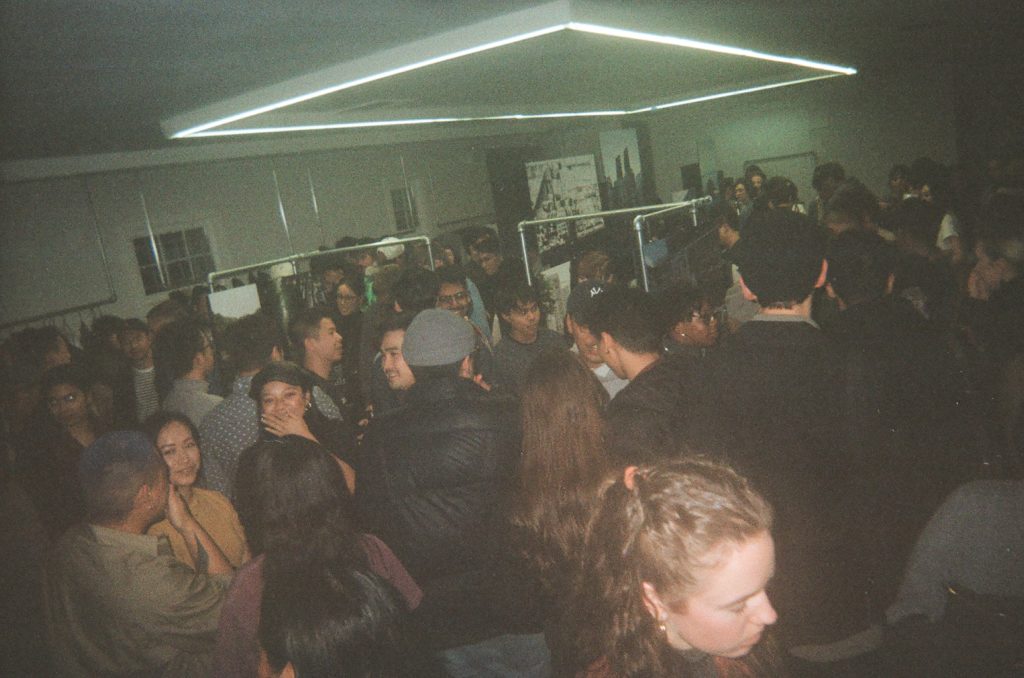 We got pretty lucky with sponsors. I reached out to Kodak and other brands, even though I had no previous credibility to my name or anything like that. Surprisingly, they got back to me. Kodak ended up sponsoring the first event and gave us around 80 rolls of film. We had some connections to the venue called Anonymous Shop and they had connections as well, so all the pieces kind of just came together.
The event was super successful. Around 300 people turned up over the night. That happened in January of this year, although it feels so long ago. Essentially, the photographer's who were just vendors, or just showcasing their own work on the night became the team moving forward. Stratus is not my personal project anymore. It's grown into something else — it's been so nice to see that.
Q: What inspired you to name the group Stratus?
Kasun: It's super random — it's the name of a cloud. Like, you know, stratus clouds. There's no real reason, I just thought it sounded cool.
Q: What makes Stratus special?
Reem: I'm sure my team members at Stratus can kind relate to this. We grew up in a really interesting time where our childhood photos were taken on film, but our families naturally transitioned over to the digital technology.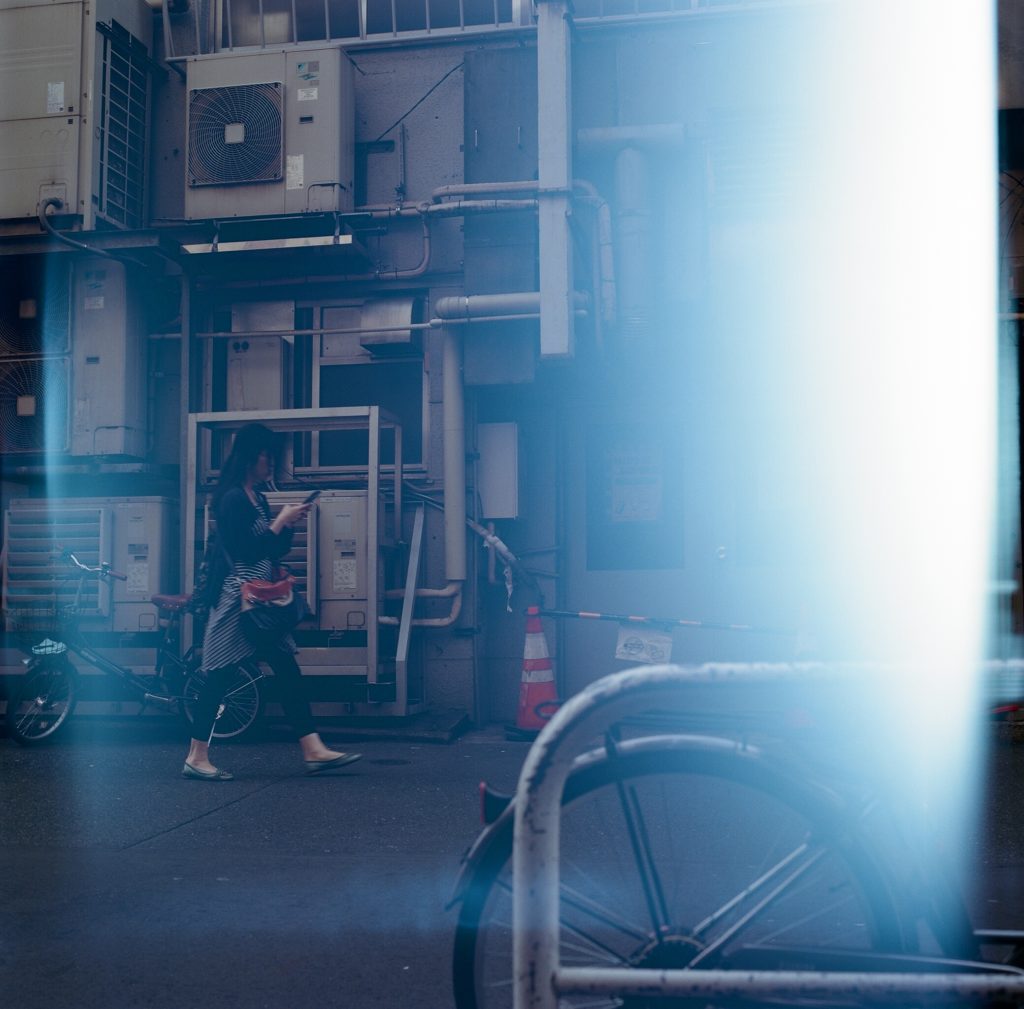 "We grew up in a really interesting time where our childhood photos were taken on film, but our families naturally transitioned to digital technology."
Photo by Lex Milo
For me, film brings a lot of nostalgia. It can be really exciting when you kind of forget what pictures you've taken, and you go in and send your thumbnail to be developed. When you get them back, it's actually a really nice surprise to see the results of your work.
Of course, we all have a huge appreciation for the work that goes behind film. It's a very thoughtful process. For example, when you take a selfie, you might take like 30 to 50 photos before you find one or two that you like. That's just not practical or cost effective when it comes to film. I think we're all more appreciative of how thoughtful you have to be when you're taking photos.
The look of film is also very unique, it's really hard to replicate from a digital perspective. We all value those aspects of film. It has also helped us bond a little. Stratus is riding on that resurgence of film to this day.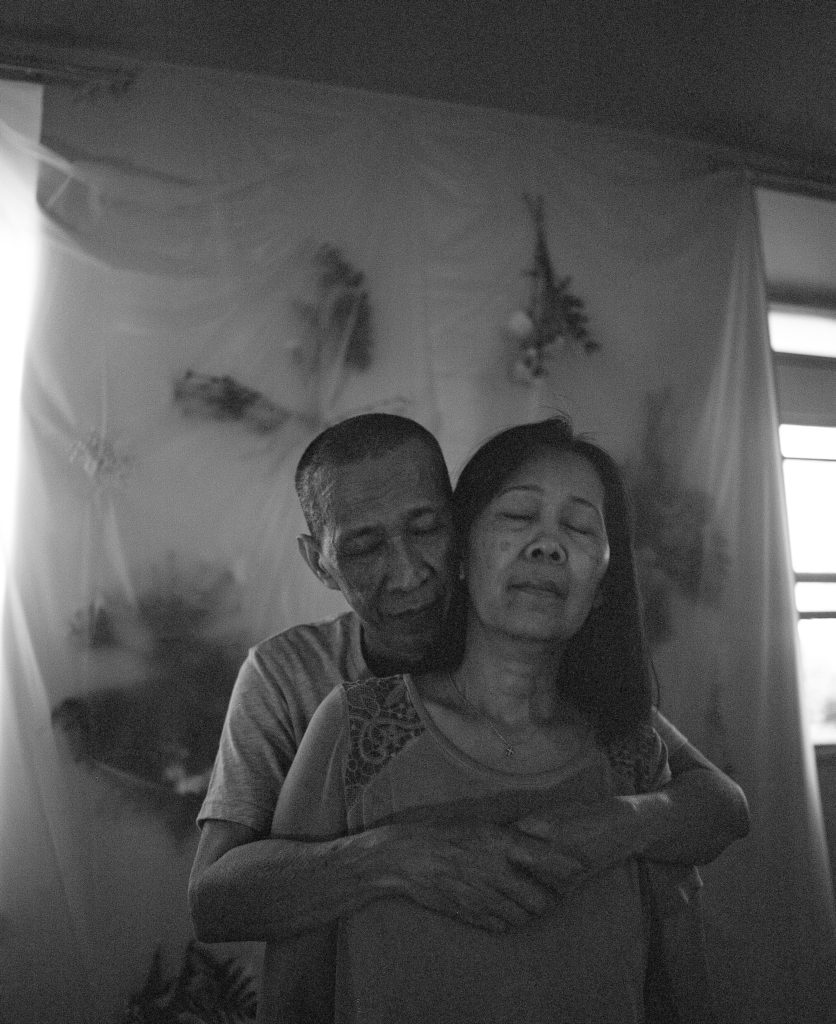 Q: Why did you choose to go with a print magazine format?
Jordon: Everything's so digital and immediate these days. We see so much of our arts and our entertainment, on our phones and computers. I feel like going back to film in that tangible experience, and that slowing down and really taking your time and being thoughtful, also translates into print and applications.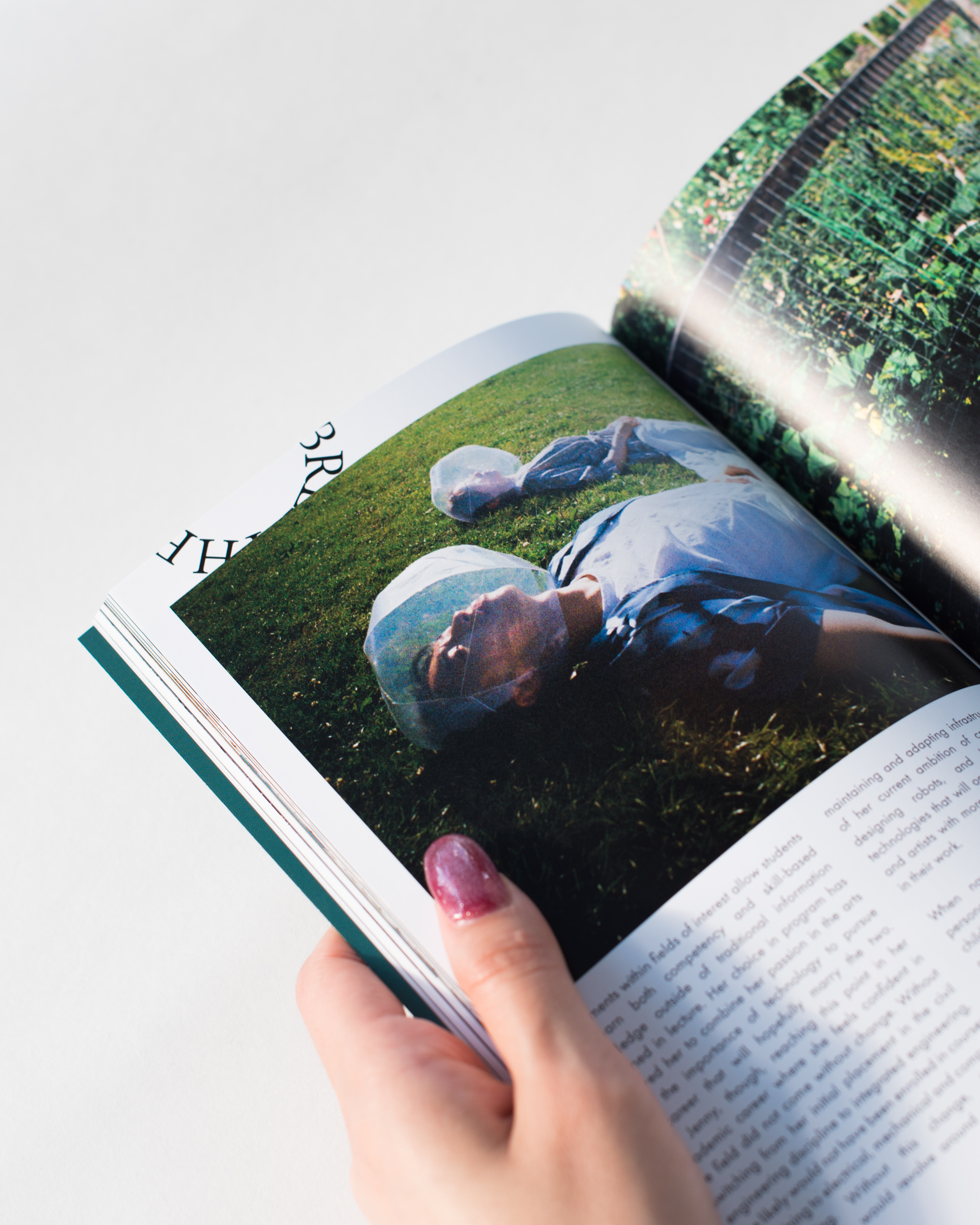 "Publications and books are more permanent… they take space in our homes, in our backpacks, and in our hands."
You know, it's strange, because social media and the things you upload online, technically are more permanent because they live in the cloud. But social media is so saturated.
I actually feel like publications and books are more permanent, because they take space in our homes, in our backpacks, and in our hands. I think that experience — the really intimate feeling of flipping through a book, really appeals to all of us. It's related to our love for film photography, and that analog experience, too. There's no other distractions taking away from experiencing that art form.
There are unique barriers to making a print production, and there are unique barriers in film photography. I think that makes the medium of print all the more exciting. We have a soft side for art mediums that are dying, just like film. I think we're just trying to bring that back and remind everyone that art can be consumed in a different way than just on our screens.
Q: What tips and tricks do you have for people who are interested in learning film photography?
Kasun: Just kind of trust the process and trust that the camera is working. Trust your gut, and trust the camera.
Reem: You really don't need a very in depth knowledge of how film works, I think you just kind of need the basics to get started. When I first started film, I looked up like some easy beginner film cameras, and then I just bought one. There's a lot of information online, on how to actually operate the camera.
It can be daunting, and it can be pricey. If you mess up a roll you lose all the photos on that roll. Be prepared to make mistakes. Also be prepared to invest a little – especially when you're just starting out.
Don't be afraid to ask people in your life who know who to shoot film. Reach out to Stratus, we would love that!
Jordon: If you are really interested in getting into film photography, I would suggest having some background knowledge of digital photography first, because I think it allows you to make more mistakes and review your images to get what you're envisioning in your head into a tangible picture first.

But once you break that seal getting into film, I would suggest starting with a point and shoot a camera that essentially makes all the decisions for you. They're called point and shoots because you literally just have to point and take the picture. You don't need to make any setting adjustments or anything like that. And I think that would be the easiest, most seamless way to get into film.
Echoing what Reem said, don't be afraid to make mistakes. The beauty of film is that you never really know. I think even people who shoot professional work on film say each roll that comes out, there's still an aspect to the picture that surprised them or something they didn't exactly plan for. That patience and requirement to wait for the images to come to life gives a really interesting, artistic perspective to the to the photos you take.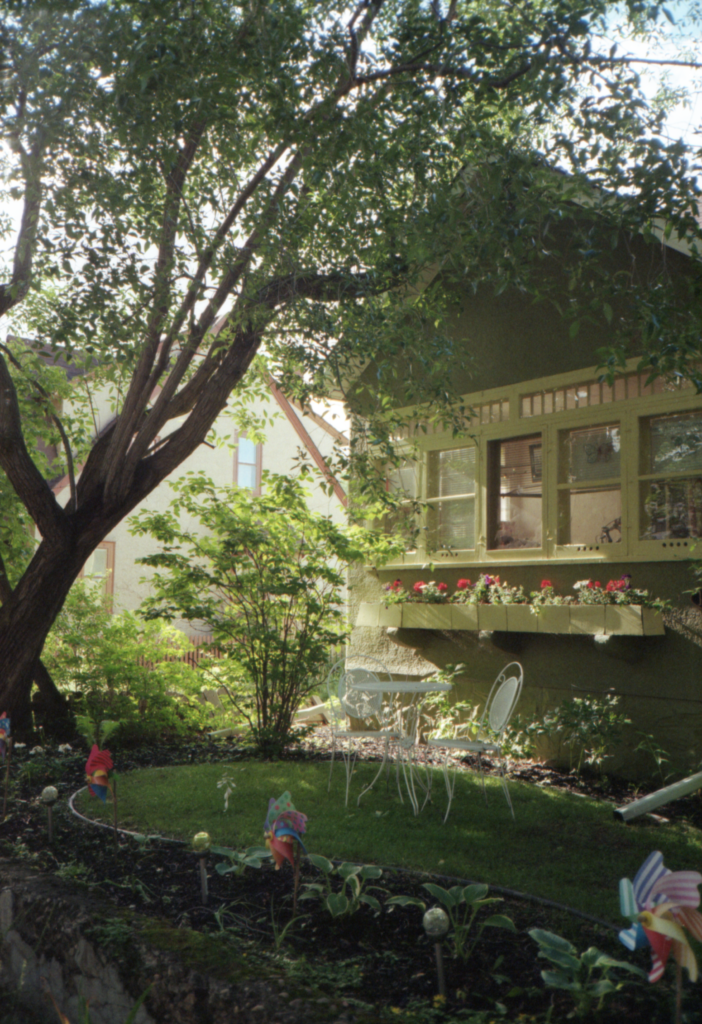 "The beauty of film is that you never really know."
Photo by Javin Wong