News
Students' Union
Notes from Council: winter semester updates and changes to student employment policy
Read about updates on U-Pass, in-person classes, and the student employment policy in this recap of October 6 council.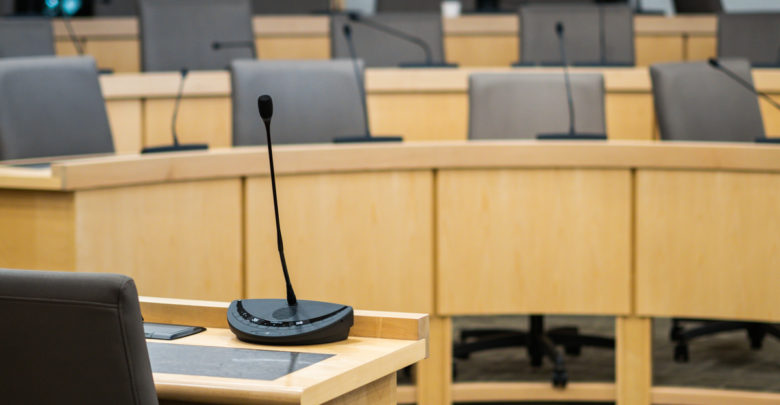 "Notes from Council" is The Gateway's ongoing series of recaps of noteworthy items from Students' Council meetings.
What to expect come winter semester
While the details of what courses will be available in person in Winter 2021 won't be available until November, councillors were still curious about how slight changes could affect students.
Arts councillor Ana Oliveira asked Students' Union vice-president (academic) David Draper whether there was a plan in place for those who won't be able to attend their winter classes at this time if they are outside Canada.
"To my knowledge as of right now there's still going to be options for students who are not in person, as levels of comfort, levels of risk, levels of physical location in Canada are very much different," he said. "Currently there's an exemption for persons who cannot attend in-person classes in fall, and I believe those will carry over into the winter."
Draper added he is meeting with the Crisis Management Team (CMT) Academic Impact Group and would bring it up for clarification
Law councillor Karl Buchanan asked for elaboration from Students' Union vice-president (financial operations) Alana Krahn on what changes or improvements the Students' Union is advocating for regarding the U-Pass for Edmonton Transit Service (ETS) next semester.
Currently, a monthly youth pass has been made available for students of all ages for $72.50. Additionally, students can apply for the ride transit program, if they make less than $29,000 per year, and pay $34 a month. To prove students are under the income bracket, they will need to provide a notice of assessment, employment insurance, or proof of CERB.
"It's a laborious and cumbersome process, and it's even worse because of COVID-19" Krahn said. "Because of ETS's incredibly slow bureaucracy and unwillingness to shift, this solution that we currently have seems to be the solution that we'll be moving forward with for the winter semester as well."
Krahn mentioned she has been speaking with other regional transit authorities to find deals on a commuter pass for students. Conversations with regional transit in places like Strathcona County, St. Albert and Spruce Grove are still ongoing. 
First principles of student employment policy approved unanimously
On behalf of the committee for the student employment policy, kinesiology, sport, and recreation councillor Abner Monteiro brought forward the first principles of an updated student employment policy. 
The first principles dictate the overall intentions of the policy and what it's looking to achieve, before the second principles decide the specific wording.
Some of the updates included better protecting those who might face additional challenges to applying for a work permit, like international students.
Students' Union President Joel Agarwal asked for elaboration on a new policy principle that said soft, transferable skills are acquired through internship and employment opportunities.
Students' Union Vice-president (academic) David Draper elaborated on the policy, adding that these skills are what are currently in demand in the workforce.
"I'm a firm believer in micro-certifications and soft certifications, things that are more than just having your degree and classes, but also being able to showcase that you've been directly involved in things above and beyond that," he said.
The first principles passed unanimously.