Arts & Culture
Campus & City
LitFest 2020 gets immersive with new online format
The festival is offering discussions, masterclasses, and more in its online iteration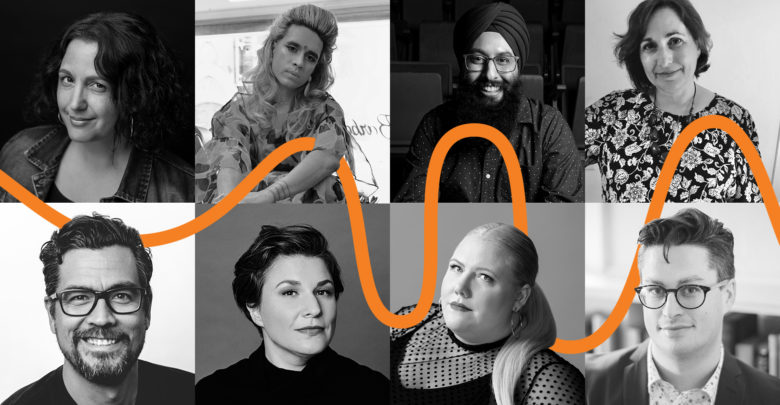 LitFest 2020 is an annual celebration of Canadian non-fiction, and as the weather gets colder and we enter prime reading season, this year's festivities could not have come at a better time.
LitFest 2020 kicked off on October 15 and is running until October 25. Although the COVID-19 pandemic forced the festival to move online, attendees can still expect to find the panels, readings, performances, and workshops LitFest is known for. Most of the events are free to attend, although donations are greatly appreciated.
Speaking with LitFest Executive Director Fawnda Mithrush, she mentioned despite the changes that have accompanied moving the festival online, it still was important to maintain some degree of continuity.
"Even though we're offering everything online, [attendees] are still getting very similar things to what we're able to offer at LitFest every year. We're still having panel discussions, we're still having writing masterclasses, we're still offering author readings," Mithrush said. "We also have feature interviews with great non-fiction authors."
Some standout names that will be featured include New York Times contributor and best-selling author Lindy West, Calgary-based artist Vivek Shraya, and Michelle Parise, creator of the award-winning CBC podcast Alone: A Love Story. Mithrush is hoping that names like those will be enough to convince audiences to tune in live for events, especially since there will not be any recordings made available after the fact.
"We wanted to still try and emphasize for people that if you're not there during that event time then it doesn't happen for you," Mithrush said. "One thing with online events is that people have started to take for granted that they can just access them whenever they want. And that doesn't capture the magic of the idea that you're still trying to gather in a space with a group of people for a specific conversation."
The festival will include everything from masterclasses on writing and storytelling, to a memoir hour, to a Story Slam featuring online voting, all closing with a virtual potluck brunch with feature guest Mary Berg, winner of MasterChef Canada season three.
A new addition to the festival are immersive readings recorded by some of the authors appearing at LitFest 2020, which are free to download following registration.
"It's something unique that we've never really been able to do before. And I do think it will get people interested in those authors and in the books," Mithrush said. "It took a little bit more work to get them together, but in terms of thinking about production value, they definitely have the value behind them for sure."
Like many festivals that had to adjust to the COVID-19 pandemic, there were concerns that LitFest 2020 would not happen.
"I was really reluctant, but I knew that it was important to the non-fiction community and it was important to the Edmonton audience that we still offered something," Mithrush said. "I wasn't ready to lay down and not do it."
But despite all the logistical gymnastics that were required to pull off LitFest in a pandemic, Mithrush still hopes that the festival can be an opportunity for attendees to fall in love with new authors.
"I would say if you haven't heard of any of the authors before, still sign up for a couple things and give them a try. You'll probably still walk away with a lot of book in your mailbox by the end of the festival. At least I hope so!"