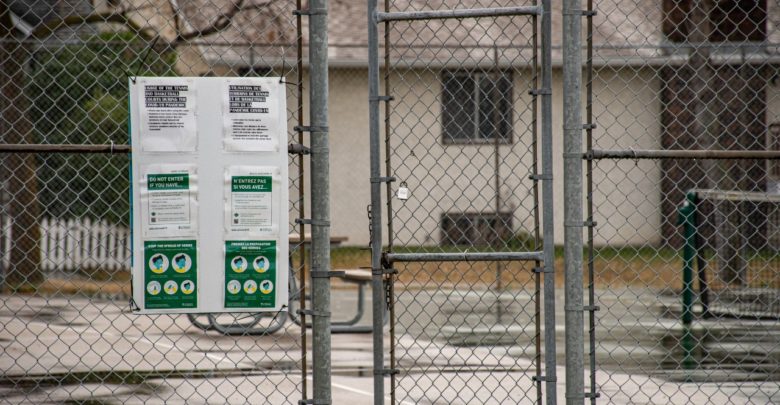 Have you noticed how there is a mandatory requirement of masks in places of retail, service and public now that everything is opening back up? Great that you do! Sadly, I don't think the person next to you, that is not wearing a mask, is aware.
For some reason there are still people walking around without masks, knowing well that this behaviour is going against the active bylaw in place in Edmonton, but they still do not care.
People forget the most crucial fact that masks protect others from you, not the other way around. How about that lady standing behind you at the supermarket, not making sure she is keeping her six feet distance from you? She is forgetting she needs to keep her distance to not only keep herself safe but others like you safe. If we aren't careful, this habit of people consistently forgetting can lead to another lockdown.
A lockdown can occur because people are becoming laxed to the guidelines. If people did take the time to wear their masks properly, stay at home when they were feeling unwell, limit social in-person interaction or even used digital means of interacting with people, then the likelihood of the lockdown from occurring will be slimmed down by a bit. Following these guidelines protect everyone and you from the virus.
Taking action to stop the spread can be as small as mentioning to someone that their mask fell underneath their nose. Doing that can cause a chain reaction helping others protect each other. But why are people slowly forgetting to reciprocate best practices, months after stage two of reopening?
We all are becoming "comfortable" with the health requirements set out by the Government of Alberta. Complacency is dangerous.
We are getting to the point where COVID is now a normality but not in the best sense. Instead of being proactive it is hindering the public's ability to comply and follow best practices. The number of cases prove this. The second wave is slowly creeping in to the point where people are even predicting another possible lockdown occurring in Alberta, despite Premier Kenney's insistence that there will be none.
Take a look at Ontario as an example. They are considering going into another shutdown. This is often due to the people of Ontario still going to illegal social gatherings breaching the new tightened restrictions. These gatherings typically include people not keeping six feet apart from each other, or not even wearing masks. Some gatherings easily have more than 10 people indoors and 25 people outdoors. Many outbreaks are linked to these gatherings, demonstrating people are beginning to lax in following the restrictions that are in place.
With how cases are rising, a second lockdown is inevitable. For students at the University of Alberta, this can mean further crack-down on restrictions and emergence of new COVID measures. The recent announcement that the winter semester will be primarily online might only be a first step. The university's facilities could shut down and people in residence will have to go back home again. Students who work during school will lose their jobs. Everything will be shut down just like back in March.
We can start being proactive to minimize the likelihood of the lockdown by ensuring we are paying attention to the news about latest COVID guidelines, as well as wearing masks and using a bottle of hand-sanitizer.
Just remember going through the list in your head before you walk out that door to classes: phone, keys, bag, mask, and hand sanitizer.