News
Students' Union
Uncategorized
Notes from Council: the role of refugees in ISA and using instagram for disclosing campus sexual violence
This September 8, council discussed representation for some of campus's more vulnerable groups, including survivors of sexual violence and refugee students.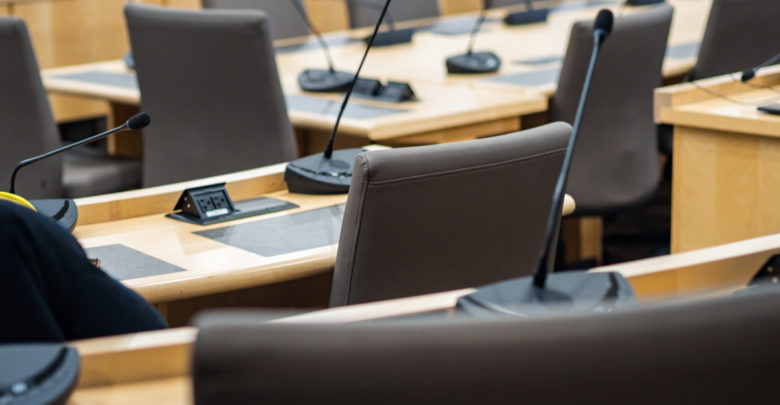 "Notes from Council" is The Gateway's ongoing series of recaps of noteworthy items from Students' Council meetings.
---
Questions about refugee's role in International Students' Association
At the September 8 Students' Council meeting, Chanpreet Singh, International Students' Association (ISA) president, gave a presentation regarding the ISA's motion to become a Student Representative Association (SRA).
Becoming an SRA means that a student group can make decisions for its members without first going through the Students' Union, allowing it to more efficiently advocate for those it represents.
The presentation sparked questions from the councillors about why refugee students are currently not a part of the ISA student governance structure.
Singh argued modifying the structure of governance for the International Students' Association would only lead to more issues because of the disproportionate number of refugee students to international students.
"If you have a membership of 9,000 students and you have very limited refugees within the university structure you would have to make reservations within the council to effectively advocate for these refugee students," Singh said.
Singh also cited the global definition of international students, arguing that this category only encompasses those who came to the country for the sole purpose of studying, arguing that the university considers refugees domestic students.
Augustana councillor Daniela Carbajal disagreed with this definition, pointing out that refugees and international students share many commonalities.
"I'd say this is borderline discrimination based on the definition, because they do share the same experiences," she said.
Carbajal noted in addition to being impermanent residents of Canada, both refugees and international students require study permits to attend the University of Alberta. Further, she pointed out that some international students decide to remain in Canada following their education, a decision that would exclude them from the ISA if the global definition is taken at face value.
"Where is this reflected when your presentation says you are representing international students?" Carbajal asked. "Refugees should not be discriminated against because of their legal status. They're already some of the most underrepresented underprotected groups in the world. I think the effort should be made to involve them."
VP Kidd gives an update addressing sexual violence at the university
Katie Kidd, vice-president (student life), outlined what actions the Students' Union is taking to address sexual violence at the U of A before the council moved in-camera to discuss matters privately.
The push for change comes in the wake of student and alumni critique of the U of A's system for reporting sexual assault, specifically a recent set of posts from Alix Kemp. In the posts, the U of A alumnus detailed the frustration they'd faced in reporting an assault by a University Professor, calling the system "completely incomprehensible."
Kidd shared that the Students' Union is working with the Academic Staff Union at the U of A to address problems with the current system for reporting sexual violence complaints against professors. Additionally, the Students' Union will form a committee out of the Office of the Dean of Students tentatively named the Joint Advisory Committee on Sexual Violence.
According to Kidd, the committee will work on identifying "the problems of sexual violence" in addition to looking into "tangible and prompt solutions."
Kidd says she will be holding them to a timeline.
"We've had so many years to solve this issue, to address this issue, to make reforms to this issue, and the university has not," she said. "It's really important that this committee works quickly."
Students' Union to launch Instagram account to support sexual assault survivors
In addition to taking steps with administration, Kidd has also outlined an additional resource for survivors in the form of an Instagram account set to launch in two weeks.
The Instagram will include a permanent nine image grid that will provide information about campus sexual violence, like a resource guide compiled by Simran Dhillon and Japkaran Saroya. From there, survivors can either direct message (DM) their stories, or submit them in an anonymous Google form.
After disclosing, survivors will have full control over what happens with their story — including whether it is brought to administration, or taken public. Kidd will be the only one with access to the account.
"The biggest thing I've noticed in my term is that survivors just want to tell their stories sometimes, and they want somewhere to tell them," Kidd said. "That's why I think we see so many disclosures on social media. I want to make sure that we're addressing those survivors and they have a place where they can do that."