COVID-19
Institutional
News
Ottawa introduces changes accommodating international students during COVID-19
The U of A Students' Union welcomed the changes while calling on the federal government to provide more financial supports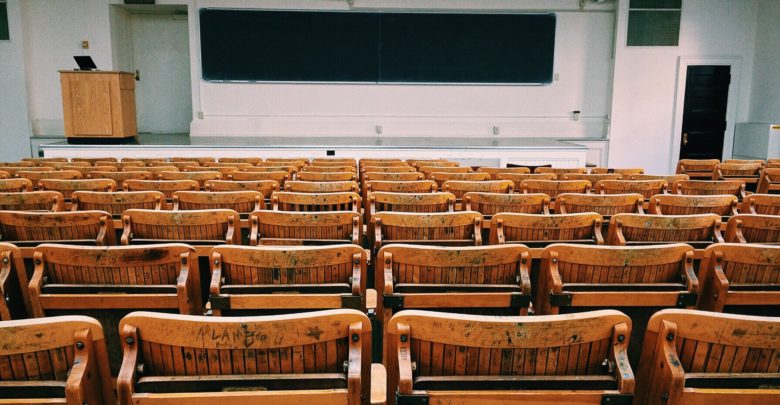 International students beginning their studies in Canada at post-secondary have received temporary measures from the federal government to support their learning during the COVID-19 pandemic.
International students will be able to apply for their study-permit completely online through a portal which will provide "priority" processing time for applications. Additionally, a policy change will allow international students to count time spent completing their studies online abroad towards their eligibility period for a post-graduation work permit.
The temporary policy changes were announced on July 14 by Marco Mendicino, the current minister of immigration and citizenship for the federal government.
In a statement, Mendicino said the COVID-19 pandemic has impacted international students particularly hard. For him, the changes will help provide certainty and a pathway to employment in Canada post-pandemic once their studies are completed.
"The pandemic has had a significant impact on international students and the Canadian institutions and communities that host them," he said. "This is why we have implemented a series of measures to support them."
"We value the contribution of young people seeking a high-quality education in Canada, and we're making every effort to minimize how current challenges affect their plans and dreams for the future."
In 2019, Canada hosted approximately 650,000 international students at the post-secondary level of education. The University of Alberta specifically, welcomed nearly 6,000 international undergraduate and 3,370 graduate students last year from 156 different countries.
According to the federal Ministry of Immigration, Refugees, and Citizenship, more than 58,000 former international students have become Canadian permanent residents.
Policy changes limited to incoming international students beginning their study in 2020-21 academic year
Allowing international students to count time spent studying online while abroad towards post-graduation work permits is only available to students beginning their study sometime in the academic year of 2020-21. Any applicant who has applied this year will be eligible, so long as they apply before September 15, 2020.
For those who have had their study permit approved and begun their academic studies will not be eligible for the policy change to apply to them.
Normally international students have to undergo an immigration medical exam, police background check, and submit biometrics. Those who are unable to provide all documentation required in order to process their application for a study permit for an online program of study have received "assurances" from the government that they will still be able to being their studies. A temporary policy change will allow students who fall in this category to receive approval in a new two-step method.
Applicants will still be required to show they have received acceptance at a Canadian post-secondary institution, have available funds to cover the cost of their program, and are otherwise eligible. An "approval in principle" will be issued by the government. Once received, students will be able to commence their study and count their time spent studying online abroad towards their post-graduation work permit, so long as they are able to satisfy all requirements and receive full approval of their study permit application at a later date.
Applicants will only be able to travel to Canada for study if they hold full approval and not "approval in principle."
U of A welcomes the changes while Students' Union hopes for more assistance of international students
Can Huang, vice-provost and associate vice-president (international), gave a statement on behalf of the U of A saying the changes will help international students at the university.
"Today's announcement is a positive development in enabling new international students to start their programs of study in September. With the support of these government actions, we look forward to welcoming international students to a successful University of Alberta experience this Fall."
While the U of A Students' Union welcomed the changes, President Joel Agarwal said he hoped more measures would support the financial needs of international students.
"We are grateful that the federal government has decided to support international students by providing them with more flexibility in applying for their study permits and beginning their studies online if they are unable to relocate to Canada in the fall," Agarwal said.
"However, we also know that more must be done to support international students during these challenging and unprecedented times. In particular, we continue to call on the government to provide international students with access to emergency financial aid programs which they have been excluded from despite the enormous financial burdens that they continue to face."
The International Students Association (ISA) at the U of A agreed with Agarwal. Gurbani Baweja, vice-president (external) for the ISA echoed the need for more financial supports — which domestic students have been receiving.
"The news is indeed relieving and we appreciate the federal government for its consideration towards international students," Baweja said. "However, there's still so much that we are expecting from the government, especially in terms of finances. The COVID-19 pandemic has and continues to impact the lives of international students."
"The international students' community is still struggling with not only financial issues but loneliness as well. We hope that the federal government takes action on these matters while we continue to appreciate it for the new supportive policies."
UPDATE: The article was updated at 8:51 p.m. on July 14, 2020 to add the statement received from the International Students Association.