Campus Life
COVID-19
News
Students' Union
Students' Union offering contactless groceries in response to COVID-19 pandemic
The program aims to provide students with affordable groceries while also preventing food waste from SU businesses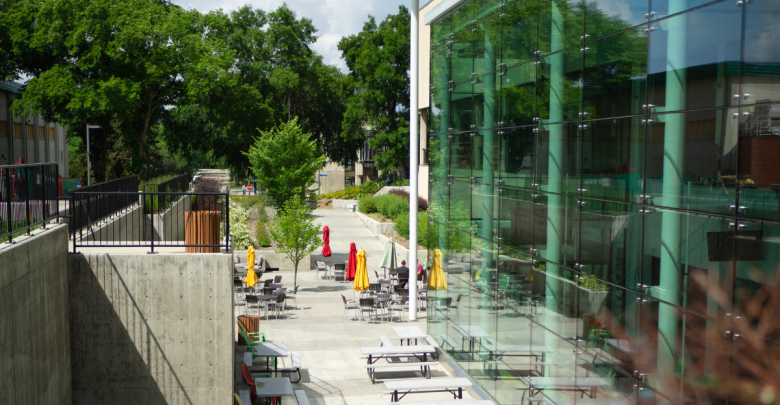 Although students cannot enjoy a pint at RATT on the Patio this summer, they are now able to take a little bit of RATT home with them in the form of contactless groceries.
Through the Horowitz Catering and Events, the University of Alberta Students' Union is now offering contactless groceries. The program diverts restaurant-quality groceries from Students' Union business inventories to the U of A community for purchase.
Alana Krahn, Students' Union vice-president (operations and finance), explained the program was created to tackle two issues in light of the COVID-19 pandemic: food availability on campus, and inventory accumulating within SU businesses.
"It was really an initiative inspired by wanting to serve our campus community," Krahn said. "We especially want to serve those [who are still here at the U of A] with the inventory we still have, while diverting food waste."
Students can purchase their groceries ahead of time via the online store. The selection available includes pantry staples such as pasta and sugar, fresh produce such as meat and vegetables, as well as alcoholic and non-alcoholic beverages.
"We're selling a sizeable bunch of groceries for around $30, that, depending how much you eat, could last a week," Krahn said.
After students call ahead to confirm their arrival, grocery pickup is coordinated through the Students' Union loading dock facing the Agriculture/Forestry Centre. Contactless handoff is ensured, as students can open their trunks and stay in their cars.
Government-issued ID is required to pick up any alcoholic beverages, which students can choose to show through their car window if they wish to remain inside.
Krahn explained that groceries through the program are sold close to at-cost, with a small margin to cover staff time.
"We are not making a profit of this whatsoever," she said. "This is a service initiative, rather than a revenue generating one."
When asked how long the program will last, Krahn said it depends on how long inventory lasts, as well as the response from students.
"If it becomes a very popular initiative and students are getting a lot of value, we would consider extending it," she said.