Campus Life
COVID-19
Institutional
News
U of A classes shift online due to COVID-19 concern
Only a few exceptions to this change will occur. Students will receive communication regarding this in the next 24 to 48 hours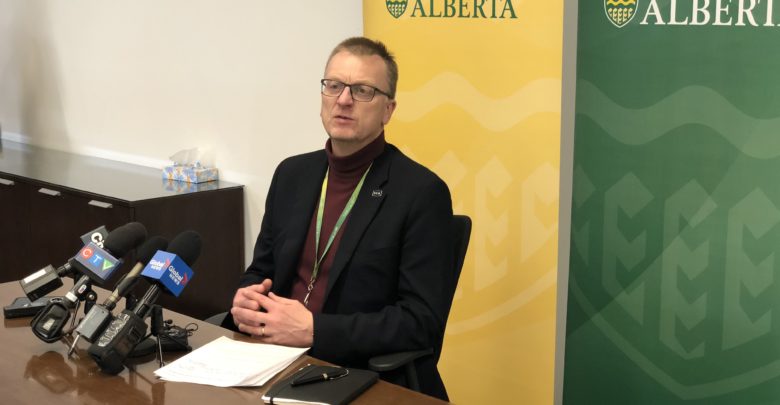 All University of Alberta classes will shift online due to COVID-19 concerns starting March 17 to ensure the safety and wellbeing of students, staff, and faculty.
Only a select few classes will be delivered in person, including some labs or research-based courses. Arrangements will be communicated to students within the next 24 to 48 hours by the deans of students' respective faculties. The U of A will remain open — with services like the library, recreation facilities, and health and mental health centres remaining open and available to help students.
All classes, except for the few exceptions, will not be held in-person until the winter term is concluded. On March 16, all classes and midterms will be suspended to give instructors time to transition properly to the online delivery method of teaching.
The U of A announced the measure through a statement at approximately 10 a.m. on March 14, and then an email promulgated to community members an hour after. At 1 p.m. on March 14, Andrew Sharman — vice-president (facilities and operations) and executive lead of the institution's public health response team — held a press conference further explaining the measures.
Sharman encouraged students to watch their U of A emails closely over the next 24 hours to see updates from their respective deans and instructors. For now, he said students should log into eClass on March 17 to access their courses and course materials.
"All of our academics are working very hard to make this transition and a number of students will get contact direct from the dean or assistant dean giving them instruction should they need to have a class in-person," he said. "There are a number of areas where we cannot get away from in-person classes but that will allow us to minimize those."
All residences will remain open with staff and support services continuing. Sharman said additional hygienic and cleaning measures will be put in place to ensure the security of residents and staff.
Sharman added that any international student who is considering going home and finishing their semester online is welcome to do so. He said the decision will remain up to them if they want to stay here or finish their courses back in their home country.
For all students who want to utilize any of the recreation facilities on campus, whether it be the Hanson Fitness Centre or Saville Community Centre, they will remain open and accessible. Sharman said the staff will be working diligently to maintain sanitary conditions with heightened cleansing procedures as recommended by Alberta Health Services. In addition, he said staff will be monitoring "closely" the number of people accessing those services at one time to ensure the provincial health guidelines of no more than 250 people in a room at one time are maintained.
On March 13, the U of A announced it would be investing in additional technology and system capacity to ensure online delivery of courses occurred. Sharman added on March 14 that Information & Technology Services have been stress-testing eClass and other online portals to ensure they can meet the expected higher demand.
Additional details about final exams will be announced in the coming days, Sharman said. As of now, no convocation ceremony is planned to be cancelled. However, Sharman said if necessary, the U of A will create alternative measures. Class registration for 2020-21 fall and winter semesters will continue as normal on BearTracks.
Sharman said while the measures will change academic experiences of students attending the U of A, he said all decisions were made to protect student and staff wellbeing.
"The absolute paramount intent of this move is the health, safety, and wellness of our entire community, as well as visitors to our campus," he added. "[We will be] maintaining the academic experience of all our students and ensuring that they complete their studies this term."
Students' Union working to ensure student rights protected despite COVID-19 changes and "re-evaluating" plans for its businesses and services
In an interview, Akanksha Bhatnagar — president of the Students' Union — said she is "pleased" to see the university taking student health and wellbeing seriously.
"These measures are good for students," she said. "It is important that we are taking into consideration the health and wellbeing of students' safety."
"The decision to move online is incredible," she added. "The university should be doing a good job of supporting professors in transitioning their courses online. We know that is not an area of strength for all professors. I really hope the university considers that."
Consequently, Bhatnagar said the Students' Union will be working "hard" to ensure students know what to expect from the changes in course delivery, that they have clear final exam information, and are not left paying for a poorer quality of education.
"We will do all we can to support student rights here at the U of A," Bhatnagar said. "Students must be well-accommodated and informed well in advance… so they know what to expect and how best to prepare."
She said the Students' Union Building will remain open under its current hours until March 16, when senior management and executives will meet to decide how best to respond to COVID-19. Students' Union-administered services like the Peer Support Centre have already begun transitioning into an online model of delivery. Bhatnagar said more information about Dewey's, RATT, and other businesses and services considerations with regards to COVID-19 will be communicated on March 16.
"Ultimately, we want what is best for students and public health during this COVID-19 outbreak," she said.