Campus Life
News
U of A student group Active Minds works to decrease stigma around mental health
The group not only advocates but has concrete resources for students to access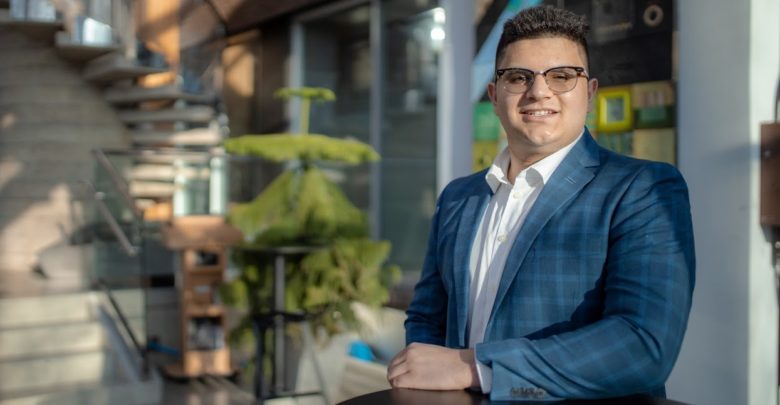 A University of Alberta student group is looking for students who are passionate about mental health and are interested in advocating for it.
Active Minds, founded last year, is a social movement and student group at the University of Alberta focused on mental health. It aims to change the conversation surrounding mental health by raising mental health awareness, decreasing stigma surrounding it, promoting positive mental health, providing resources, and serving as a liaison between the student body and mental health community.
Hassan Nawab, the president of Active Minds, decided to found the group in November 2018 after seeing the important role mental health played in the lives of university students.
"There's a lot of friends I've had to support, even people I would meet in labs and classes," Nawab said. "I wanted to do something personally about [this issue], so I used this student group as a medium to facilitate [the] mental health conversation that I wanted to have on campus."
In March 2019, Active Minds held its first Mental Health Banquet where students, psychologists, psychiatrists, and people facing mental health issues spoke about mental health from various dimensions, such as the cultural and student perspectives. This year, Nawab planned to focus the banquet on the mental health of men and members of the LGBTQ+ community. Although the banquet this year was cancelled because of the COVID-19 pandemic, the group aims to continue hosting this evening dedicated to mental health later in the fall.
Active Minds recently created a website which includes an interactive resource tab. People who wish to learn more about mental health can use this centralized resource platform to research the signs and symptoms of specific mental health issues. The tab also offers a list of counselling services available for each condition.
"The goal of all of this is not for people to diagnose their own conditions, but it's there to provide something they can go off of when [they are] really anxious or depressed," Nawab said. "It's hard searching up lots of things on the internet, but we have this centralized platform, so [that] people can access information and [help]."
If people would like more personalized help, the Active Minds website has a free "Mental Health Supporter Program" that allows people to speak directly to a member of the group about their concerns.
A new program on the group's Instagram page is "Capture Your Mind," which features photos and stories of people who have faced mental health issues. People can access this program by outlining their experiences on a google form available on the group's website. Once that is completed, a photoshoot will be scheduled where people can bring an item that represents their story.
"Capture Your Mind is empowering people to share their story through photography," Nawab said. "We want [people to take] that brave step to share that story in a world of stigma."
In light of the COVID-19 pandemic, Active Minds released a COVID-19 support page on their website. This platform includes all the group's services and programs on one page to streamline access to care.
All U of A students, faculty, and staff are eligible to join Active Minds. People can sign up at the beginning of the fall and winter semesters through a google form found on the website. Applicants will also need to complete group and individual interviews and successful applicants will then have to attend mandatory training dates.
In the future, Active Minds hopes to explore the therapeutic benefits of music on mental health. Nawab explained that they would like to create playlists for the different moods that people may feel.
Nawab believes that the biggest challenge in running Active Minds has been finding people who are dedicated to their work. Many students have difficulties balancing their school commitments with attending training and meetings. Nawab explained that this is because some people have the misconception that Active Minds is a general student group with a low level of commitment.
"Active Minds is more than a student group," Nawab said. "We really want to see ourselves as a push for mental health [and] a social movement."