Campus Life
News
U of A student Hassan Nawab receives national award for his volunteering efforts
Nawab, a fourth-year honours psychology student, received the 2019 Terry Fox Humanitarian Award for his numerous volunteering efforts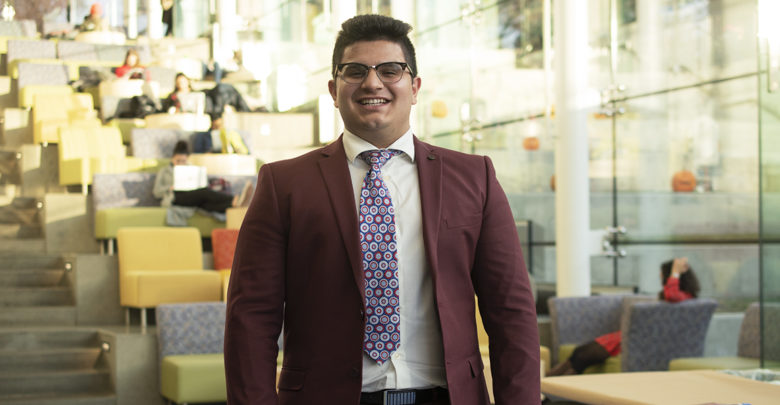 Despite finding out that his mother has breast cancer and taking a semester off in school, Hassan Nawab remained determined to give back to his community.
Nawab is a fourth-year honors psychology student at the University of Alberta and a recipient of the 2019 Terry Fox Humanitarian Award. This national $28,000 scholarship is given to high school and post-secondary students exemplifying Terry Fox's resilience and commitment to humanitarian work.
Nawab is engaged in various long-term volunteering efforts. For five years, he volunteered at Canadian Blood Services and the Misericordia Community Hospital. As a nurse ambassador, Nawab guided people considering a career in nursing while helping to make the volunteer training program for future nurse ambassadors centered on the psychological and emotional health of patients. In high school, Nawab served on Lillian Osborne's student council and was the co-captain of the debate team.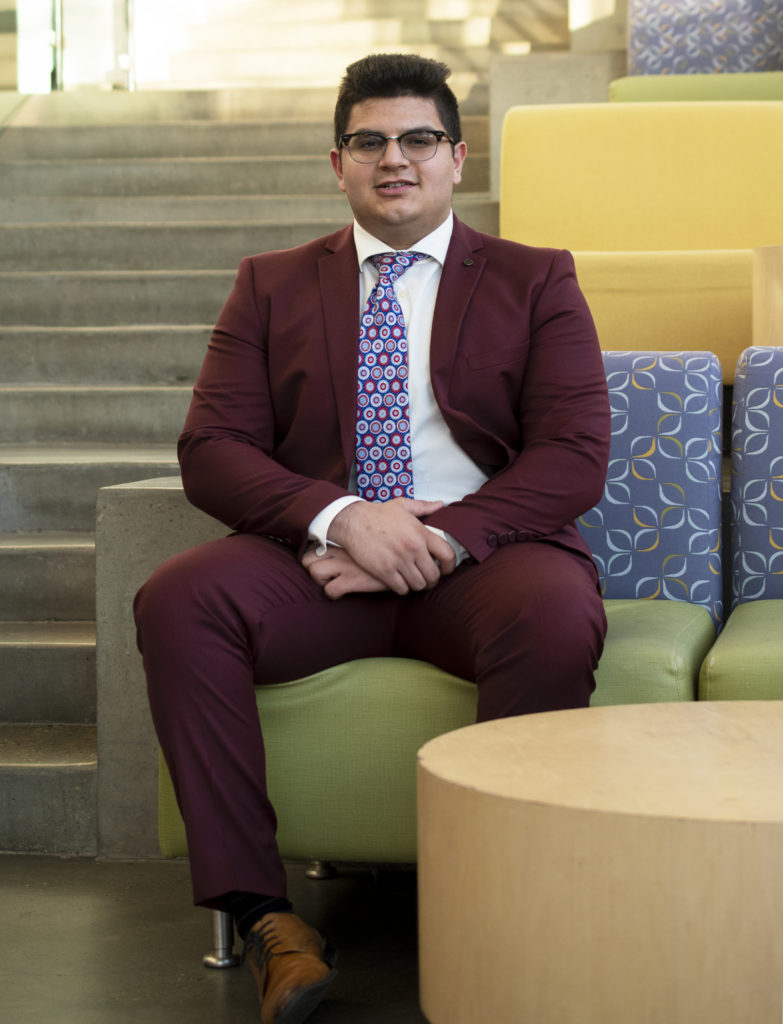 Nawab also founded Active Minds, which is a mental health awareness and advocacy student group at the U of A. With this initiative, Nawab hopes to decrease the stigma surrounding mental health and offer more resources for students through an online platform.
Nawab explained that he engaged in volunteering to help his community.
"It really comes down to the process of helping those who are less fortunate than us and need that extra help or support," Nawab said. "Giving back, enriching communities can make it vibrant for everyone."
As a student, Nawab has had to balance his extracurricular activities with school-work. He noted that remembering the greater purpose of his efforts has helped him move forward during difficult times.
"I'm not going to lie, it can get pretty stressful [balancing] those things, especially with midterms and exams," Nawab said. "I always take a step back and think what is my main reason for volunteering? I'm doing this because I want to create [a] positive impact, [and] reminding myself of why I pursue what I do motivates me."
Nawab's advice for students who wish to apply for the Terry Fox Humanitarian Award is to pursue activities they are passionate about while also improving other people's quality of life.
"Being a humanitarian requires you to have your own interests and motivation," Nawab said. "But the overarching theme of all of this is giving back and not only developing yourself individually, but also the community."
In the future, Nawab hopes to become a clinical psychologist or a psychiatrist in order to pursue his interest in mental health. Currently at the U of A PEERS lab, he conducts research on adolescent social development, especially the impact of cyber-bullying on members of the LGBTQ2S+ community.
Although he has faced many challenges, including finding out that his mother has breast cancer, Nawab said that he has learned to remain optimistic.
"[My mom] is doing much better now, but I had to withdraw from a semester in school," Nawab said. "I never knew that I would be pursuing clinical psychology or getting this award. My main message for all of this is to really remain resilient and positive during adversity."