COVID-19
Institutional
News
U of A to go ahead with layoffs during COVID-19 pandemic
Despite attempts to get government relief, the U of A said requests were denied forcing them to go ahead with layoffs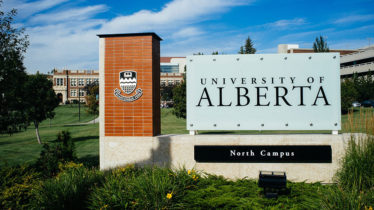 Despite calls from staff associations for a halt to layoffs during the COVID-19 pandemic, the University of Alberta says it must go ahead with them due to government pressure.
In a letter sent on March 17 to David Turpin, president of the U of A, and Board of Governors chair Kate Chisholm, the Non-Academic Staff Association (NASA) asked for the administrators to ensure no layoffs of staff occurred during the period of COVID-19. The Board of Governors is the highest decision-making body at the U of A. Despite the efforts of the university to get assistance from the provincial government, the province denied requests forcing the U of A to push ahead with layoffs.
In the U of A's 2020-21 budget, the institution is projecting around 1,000 job losses — 400 in 2019-20 and 635 in 2020-21 — due to higher than projected cuts to its funding from the provincial government.
On March 17, The Gateway reached out to the Office of the President. At that time, Turpin responded that the university was working to get an agreement with the provincial government to allow severance costs to be deficit-financed. This measure would allow for 265 fewer layoffs at the U of A and fewer jobs lost across the entire post-secondary sector in Alberta.
"I do want to assure all staff that we are working very hard with the Government of Alberta to minimize job losses due to financial constraints," he said.
On March 23, Turpin released a blog post saying the university's requests were denied by the Minister of Advanced Education. Because of this, he said the university had to go ahead with layoffs.
"I can't tell you how disappointed I am to share this news with you," Turpin wrote. "It means that we must continue to move forward with plans for restructuring units and positions. To delay implementing plans now would only mean delaying the financial costs of severance, resulting in even more lay-offs later in 2020–21."
The Minister of Advanced Education did not respond to requests for comment before publication.
In a statement emailed to The Gateway, Turpin said he values all employees of the U of A, but that during these uncertain times the university cannot make promises.
"The University of Alberta values all of its employees and their contributions," he said. "I want to thank everyone for all that they are doing to help us manage through this crisis. However, we are in a period of great uncertainty — not only because of COVID-19 but also because of severe reductions to the budget."
NASA "disappointed" by lack of government leadership leading to layoffs and university support
In an interview with The Gateway, President of the Non-Academic Staff Association Elizabeth Johannson said she was "utterly disappointed" by the lack of leadership from the provincial government and support from the university in this time of crisis.
"The budget cuts post-secondary faced were brutal," she said. "Now couple those with the COVID-19 pandemic and there is so much uncertainty which doesn't have to be occurring. That budget [Budget 2020] is no longer grounded in reality."
Johannson said she heard the provincial government would be implementing layoff pauses within public sectors due to COVID-19. However, none of these pauses applied to post-secondary.
"It is unbelievable," Johannson said. "I am utterly shocked. We are workers in a publicly-funded sector too."
"I am heartbroken at what this means for some of our workers," she added. "Many will be put into desperate situations because of their layoff during the COVID-19 pandemic."
According to her, 40 to 50 NASA employees could be expected to be laid off between now and March 31, and that further 600 layoffs of NASA and non-NASA employees would occur after that.
She cited an example of how the federal government in the United Kingdom announced measures to keep employees not working due to the COVID-19 crisis on payroll. She said with a "little creativity" the province could implement a similar measure to protect post-secondary employees from being laid off.
In terms of university support, Johannson said she hoped the U of A would find a way to prevent layoffs from occurring despite the pressure from government, especially with the "precarious situation that COVID-19 is causing some to be in."
"Now is not the time to be laying post-secondary staff off," Johannson said. "We need everyone together to help ensure the quality of instruction for our students as we are in the midst of online delivery. To lay people off now would rip the fabric of an already strained campus community."
Johannson and the other associations representing U of A employees — the Association of Academic Staff University of Alberta (AASUA), Graduate Students' Association, Students' Union and the Post-Doctoral Fellows Association — issued another letter on March 23 asking the U of A to continue offering employee medical benefits and payroll for the duration of the COVID-19 crisis.
"With many governments, businesses large and small, and organizations of all kinds all across the continent making commitments to their workers to see them through this health crisis, it is time for the University of Alberta to join these other leaders and make the commitment to their workers that morality demands," the joint letter read.