COVID-19
Institutional
News
U of A campus associations call out provincial government's "inflexibility" and COVID-19 response
The minister didn't directly respond to any of the concerns outlined in the letter when reached out for comment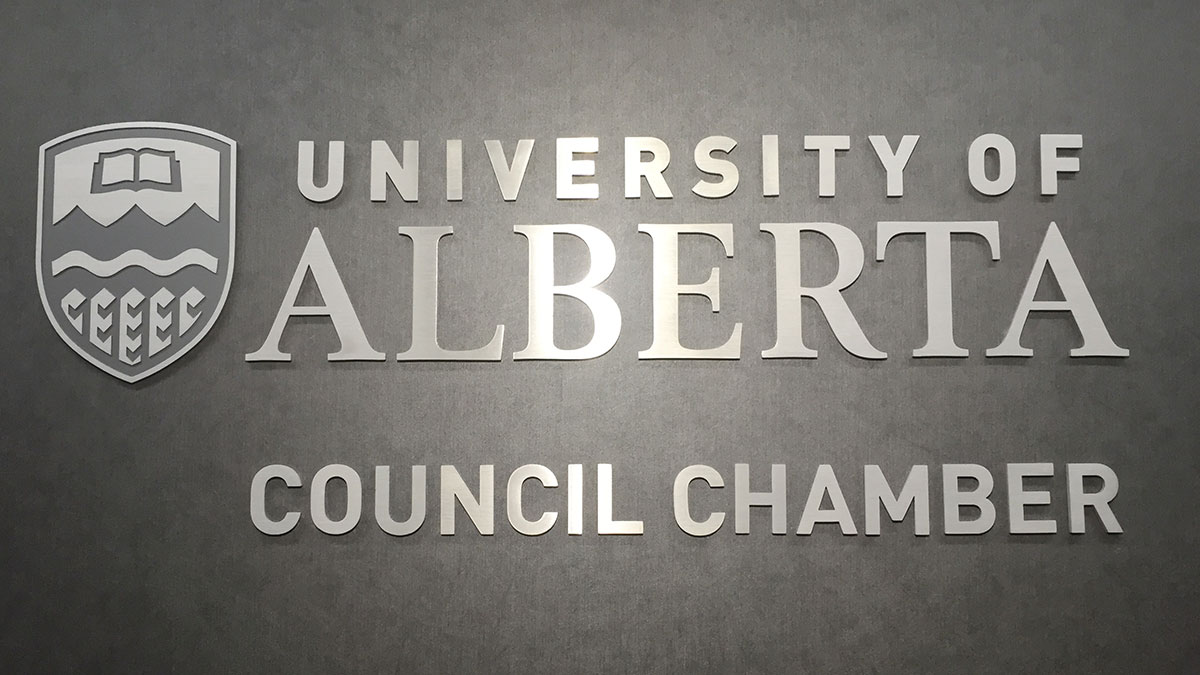 A joint letter signed by all of the major campus associations at the University of Alberta are challenging the Government of Alberta on its budget "inflexibility" and lack of COVID-19 response.
Both staff and student associations tabled the joint letter during the U of A Board of Governor's meeting on March 26, which approved the university's internal budget. The budget increased tuition, residence rates and included other cost-saving measures — including academic program restructuring, the shutdown of one campus library, and over 1,000 jobs lost — due to Budget 2020.
The letter was signed by the Non-Academic Staff Association, Association of Academic Staff University of Alberta (AASUA), Graduate Students' Association, Students' Union, and the Post-Doctoral Fellows Association.
The campus associations said the provincial government's inflexibility on the implementation of "deep budget cuts" to the province's largest post-secondary institution will "jeopardize the university's ability to respond to the COVID-19 pandemic in the short-term and damage the university's ability to deliver its mandate in the long-term."
Given the unprecedented changes that have occurred in Alberta since Budget 2020 was introduced, the associations want the province to grant the university flexibility to deal with the current crisis. This included putting an immediate stop to additional layoffs until the health emergency has passed and to revisit its most recent budget to better account for today's global realities.
Elizabeth Johannson said by statement that the province's inability to support post-secondary during COVID-19 will prove challenging and "heartless."
"Everyone working, learning, and doing research at the University of Alberta takes pride in being part of a world-class institution," she said. "Severe budget cuts will put that standing in jeopardy. In addition, the government demanding job cuts during an international health emergency is truly heartless."
Demetrios Nicolaides, Minister of Advanced Education, said in a statement the provincial government has provided a number of supports and funding to help assist students, staff, and faculty during the COVID-19 crisis.
"We were pleased to announce a number of supports that will help students, faculty and staff during the COVID-19 pandemic," he said. "As well, there are a number of supports students, faculty and staff can access through the Government of Canada."
His statement did not respond to any of the concerns the campus associations put forward within the letter.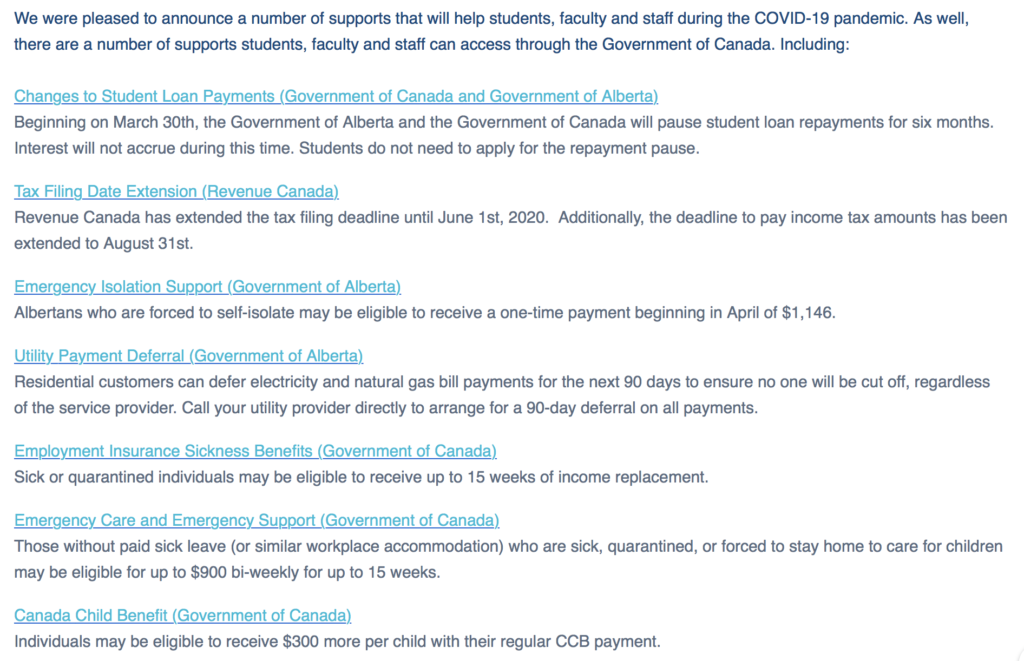 Akanksha Bhatnagar, Students' Union president, said by statement that the cuts alone were difficult enough to deal with. She added that now COVID-19 is a pandemic, students and staff will be impacted even worse by the budget cuts.
"These cuts are coming at a time when students are bearing unimaginable burdens as a result of the COVID-19 pandemic, including personal or family illness, loss of income, and challenges associated with the sudden shift to virtual learning, amongst many other things," she said. "COVID-19 represents the worst public health crisis in at least a generation, and we will be feeling its impacts for a long time to come. In the face of these difficulties, the last thing that students deserve is deep cuts which will threaten the support services that they rely on and the quality of the education that they expect to receive."