Campus Life
News
Indigenous Art Mural to be created in HUB entrance
The project is part of the Council of Residence Associations plan to improve residence infrastructure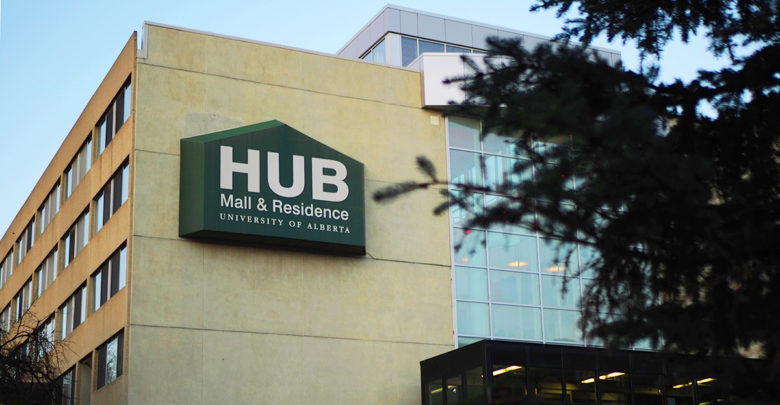 An Indigenous art mural will soon greet students on their climb up to HUB.
The new mural will be created along the walls of HUB's main entrance. The project, which aims to be finished this summer, was initiated by the Council of Residence Associations (CORA) this past October. The mural will feature Indigenous artists and be based around the vision of current Indigenous University of Alberta students.
Creating the Indigenous Art Mural was part of CORA's proposal for the University of Alberta Ancillary Services Residence Improvement Fund which allows residence associations to apply for funding to improve infrastructure.
For Students' Union vice-president (student life) Jared Larsen, including the mural in CORA's application represents an effort to better align themselves with the recommendations of the Students' Union sub-committee Aboriginal Relations and Reconciliation Committee (ARRC).
"This tied in closely with the ARRC recommendations, which all of our residence associations are well aware of and are working to enact in their own possible ways," he said.
CORA chose the stairwell of HUB not only for its bare concrete walls, but also because of its important location on campus.
"It needs a little bit of [life], but the area also gets a lot of traffic," Larsen said. "It's also very close to the powerplant [which is] where the office of Aboriginal Student Council is."
Currently, Larsen is working with the U of A Museums to find Indigenous artists to work on the mural. Through First Peoples' House, Larsen has also been conducting engagement sessions with Indigenous students about what specific aspects they would like to see represented in the mural.
Larsen is also hoping to include a Treaty Six land acknowledgement in hopes of showing campus is a "welcoming space" for Aboriginal students.
"It's been great to have open dialogue and conversation not only with [Indigenous students] but amongst everyone around the table as to what should be included," he said. "They've come up with some really beautiful ideas."
"While a mural is symbolic, the intention is to work from an educational standpoint and to really shed light on what the histories of our land have looked like," Larsen said. "We're really hoping to have [Indigenous students'] voices translated into the art we see in the mural."
Currently, the mural is set to be completed in either June or July.