News
Students' Union
SU officially adopts all Aboriginal Relations and Reconciliation Committee recommendations
Relationship between ASC and SU will "strengthen" through the recommendations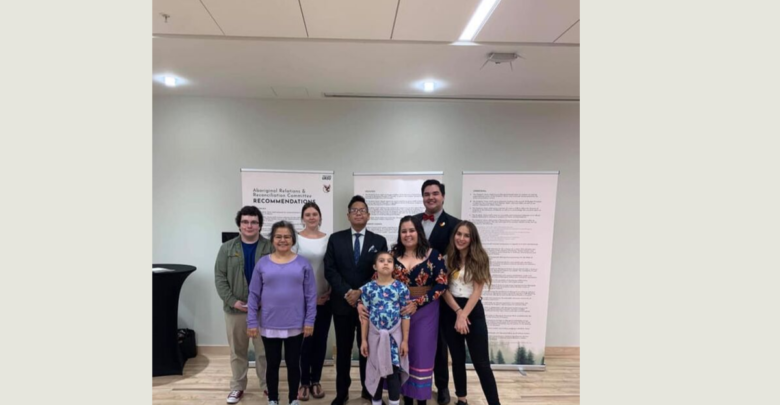 The Aboriginal Relations and Reconciliation Committee held a launch party to commemorate the Students' Union adopting over 60 of their recommendations.
The Aboriginal Relations and Reconciliation Committee (ARRC) is a sub-committee of the Students' Union dedicated to empowering the voices of Indigenous students. This combination of both Aboriginal and non-Aboriginal council members have worked on recommendations concerning areas such as advocacy since March 2017 and they have now officially been adopted by the SU.
The launch party began with a smudging and prayer from a community elder and concluded with traditional First Nation dancing. In between, speeches from Nathan Sunday, chair of ARRC, Katherine Belcourt, president of the Aboriginal Students Council (ASC), and past Students' Union president Reed Larsen were given.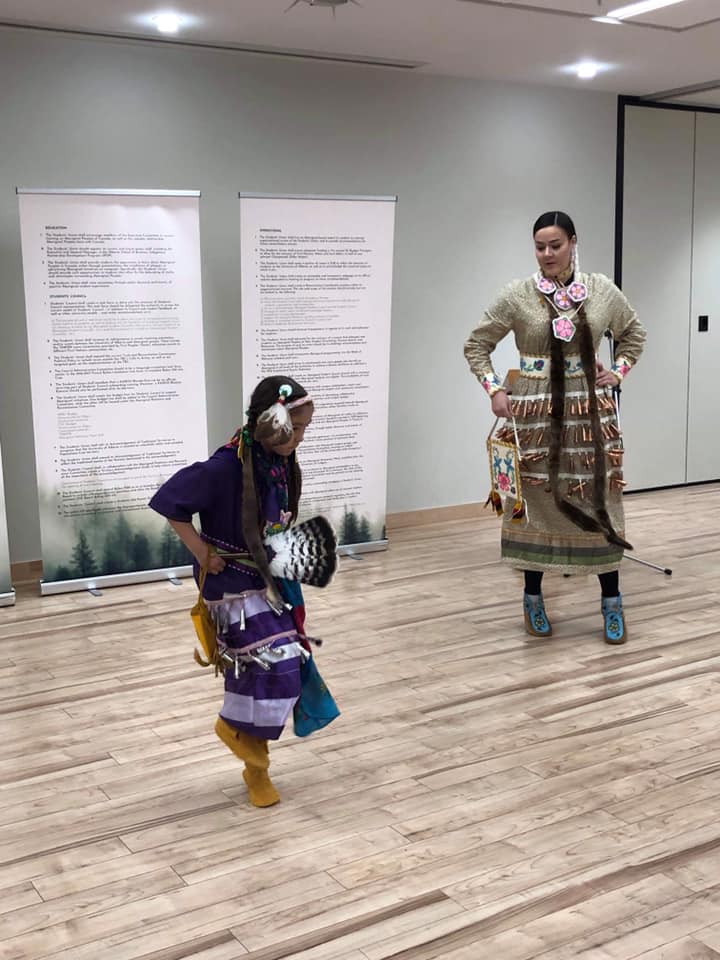 Sunday said the committee chose to organize a launch party not only to allow students a chance to learn about the recommendations, but to also ensure the SU will be held accountable for adapting them.
"We wanted to have a public facing event for all students to be able to come and view the recommendations," Sunday said. "We also wanted a public event so that students know that this is the SU's priority and now their responsibility."
"We didn't just want a quiet thing where students' Union could brush it under the rug — we wanted something big so that everyone can hold the Students' Union accountable."
Though it's been a long journey to finally have the recommendations adopted, Sunday says this is just the beginning of the committee's impact on campus.
"I'm very happy with what we achieved, those who are here now and those who were here before us," he said. "It was a long process but this is only the beginning of the journey. The next steps are implementing not only the recommendations themselves, but also their spirit and intent across all the university campus."
No speech from current SU president "upset" some
Belcourt was glad to have the recommendations officially adopted, but was upset that SU president Akanksha Bhatnagar wasn't able to stay to give a speech due to a previous commitment.
"We were given an opportunity to share this in a way that feels right for us and our community," Belcourt said. "I'm disappointed that president Bhatnagar wasn't able to stay to do a speech, but overall, I'm happy to do this."
In a statement, Bhatnagar said she could not stay because the event ran behind schedule.
"I was prepared to give a speech at the ARRC Launch event, but unfortunately, the event ran behind schedule and the tighter timelines meant that there was not time for me to speak," Bhatnagar said. "I made it clear to organizers weeks in advance that I would have to leave at 1:55 p.m. in order to attend a General Faculties Council (GFC) meeting."
Bhatnagar said the GFC meeting was the first one for this academic year and included multiple items requiring her attendance. These included the presentation of the 2019-20 SU Executive Goals, an Indigenous teaching by Elder Francis Whiskeyjack, and discussions about free expression.
Bhatnagar said she needed to be present in order to speak to those items.
"I needed to speak on behalf of the Students' Union and the students who we represent," she said.
Adopting the recommendations will "strengthen" ASC and SU relationship
Belcourt said by adopting the recommendations she hopes this will act to strengthen and maintain the relationship between ASC and the Students' Union — which they have worked hard to improve.
"We've created this space where we can have these conversations that aren't easy but not in a negative way," she said. "When we go into ARRC it's a very warm and welcoming space compared to other committees I have sat on, so I want to maintain."
"Ultimately, [I hope] it will make it better and easier for my daughter and the future."