Campus Life
COVID-19
News
First U of A student tests positive for COVID-19; recovering in isolation
The student is in self-isolation and recovering at home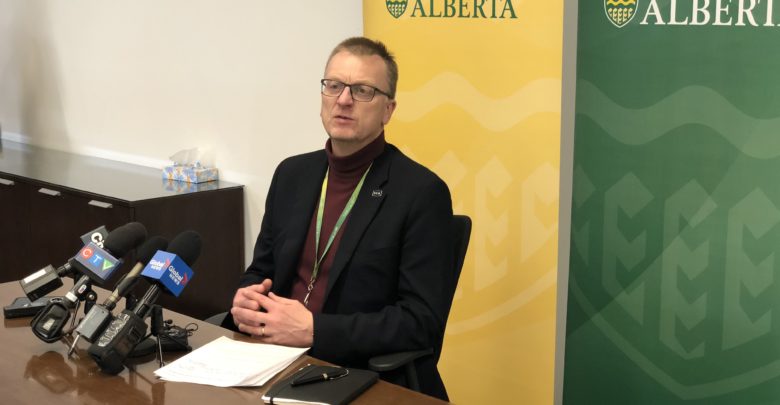 The first University of Alberta student has tested positive for COVID-19.
The U of A announced the first positive case of COVID-19 on March 21 after Alberta Health Services informed the university. The individual has self-isolated and is recovering at home.
According to Andrew Sharman, vice-president (facilities and operations) and executive lead for the Public Health Response Team, it is not known at this time if the student is an undergrad or graduate, or if they are an international or domestic student.
In an interview with The Gateway, Sharman said the student did "absolutely the right thing" by isolating immediately after experiencing COVID-19-like symptoms, got themselves tested, and continued to stay at home.
"When they first started to feel unwell they self-isolated, contacted HealthLink and were subsequently tested," he said. "This has been sort of a textbook way to respond and they followed it."
Alberta Health Services is in the process of contacting all potential people the student was in contact with.
According to Alberta Health Services, the risk of COVID-19 contraction at the U of A remains low.
Sharman said the enhanced measures of closing U of A buildings to the public and asking students living in residence to move out if they are able are not related to this first positive case of COVID-19.
"They are separate issues," he said. "With the complete lack of population around North Campus we are finding buildings virtually empty. It is time now to secure them from the general public."
"Our decision to ask those who could move home [from U of A residences] was really a preventive measure," Sharman said. "We are trying to spread people out, to give them more distance. We have been worried about cases in residences because it is such a close-knit community. Fortunately, we haven't had one so far."
He added that despite this first case nothing will change for the U of A.
"Life will continue," he said. "We have robust sanitation protocols and are in constant communication with Alberta Health Services."
Sharman said with the current Alberta climate with regards to COVID-19 cases, "it was not if but when" the U of A would experience its first positive case.
"The peak of cases in Alberta is not expected until the end of April," Sharman said. "So I think we are going to see more cases in our community, but right now our population is quite spread out."
In a statement posted to the U of A website and sent out to students on March 21 at approximately 5:20 p.m. President David Turpin extended "best wishes" to the student affected and hoped for a full recovery.
"I understand that the news of this first confirmed case may be upsetting to members of our community, and cause further concern in an already very uncertain time," he said. "Resources are available if you, or someone you know, is struggling or needs a little extra support."
"Remember, if you feel unwell, Alberta Health Services' online self-assessment tool is now live and easy to use," he added.