Campus Life
News
U of A "ready" to respond to coronavirus in a more reasoned way, says President Turpin
Turpin also said that the U of A is monitoring the situation daily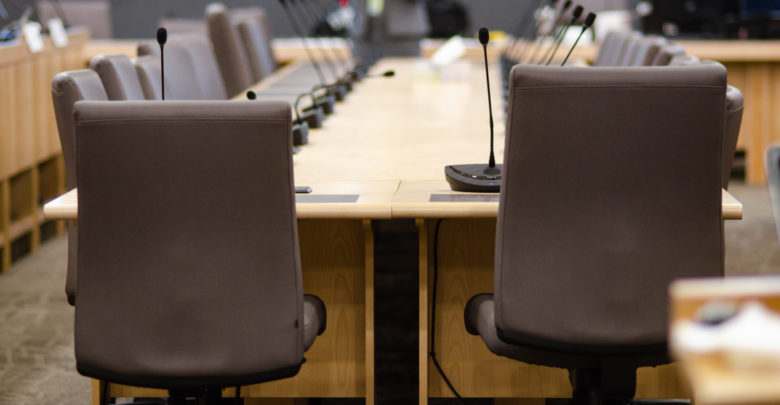 The University of Alberta hopes to address coronavirus in a way that doesn't perpetuate or contribute to racism.
The U of A is hoping to take a more inclusive and better reasoned response to novel coronavirus, a new respiratory illness which first originated from the Chinese city of Wuhan. David Turpin, president of the U of A, said the virus is contributing to racism and "unpleasant discussions" elsewhere, which is not something he hopes to happen here.
The update occurred during the executive committee meeting of General Faculties Council, the highest academic decision-making body on February 10. Currently, there are no cases of coronavirus in the province of Alberta.
Turpin said the institutions public health response team has been monitoring the situation and working alongside Alberta Health Services (AHS). The team receives regular briefings from AHS.
"AHS continues to report that the risk within the province remains low," Turpin said. "We are continuing to interact regularly with AHS."
He added that the Dean of Students Office, AHS, and the public health response team are in regular discussions.
For now, Turpin said the U of A's response has been to post a blog article on The Quad with information about the virus, travel advisories, and tips for hygiene from the University Health Centre. The homepage for the university's website links to the blog post. He said that for the time being, this is all the U of A will do in order to prevent panic and other unintended consequences like racism.
"We saw with SARS, and we are actually seeing in the instances with respect to coronavirus… the ugly underbelly of racism emerging," he said. "We want to be very careful of how we message this."
"We monitor it [the situation] daily and if the situation should change we would respond accordingly," Turpin added.
Dylan Ashley, vice-president (academic) of the Graduate Students' Association said there is a lot of "chaos" happening within the Chinese on-campus and off-campus community right now with regards to coronavirus.
"There is a lot of chaos happening there right now," Ashley said. "There are a lot of people who are pro-government China and anti-government China."
He said it could be good for the university to take more of an active stance on assuring students there are no cases in Alberta at the moment and that the risk factor remains low.
Other committee members made mention of how they "appreciated" the response the U of A has taken towards its public messaging with regards to the virus. One member who shared this sentiment was Mary Fornham, an academic staff member from the faculty of rehabilitation medicine. She said other universities around the world have gone to the other extreme of making large banners or alert bars on their website. For her, those have contributed to inciting "unnecessary panic."
"[Those measures] have actually caused an increase in panic mode and causing distrust with the university because what their saying is this pandemonium," Fornham said. "You would think it was everywhere you go, in every hallway. But yet, the actions of those administrators is opposite to the panic they are inciting."
"The way in which the U of A is handling this is a very appropriate and informed way," she added. "It is creating trust."