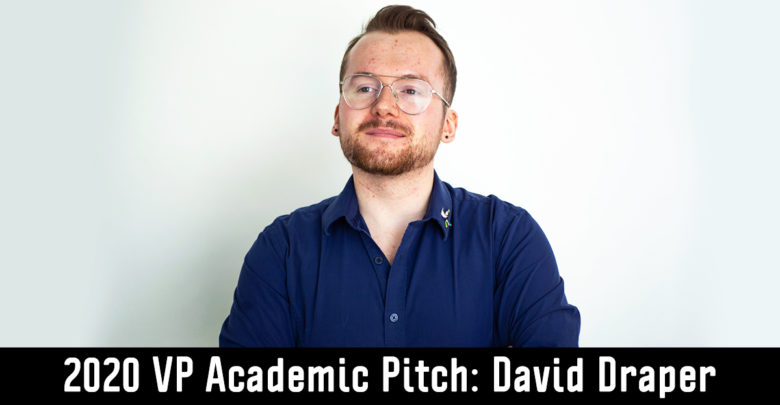 Representing student interests when it comes to issues of textbook affordability and teaching quality falls onto the vice-president (academic) of the Students' Union. Part of that work involves collaborating with the various faculty and departmental associations in the university, as well as attending a number of academic committees.
David Draper is a third-year honour political science and sociology student and arts councillor for Students' Council. Here is his pitch for VP-A.
Read more about Einarson's platform in the vice-president (academic) candidates' Q&A.