Elections 2020
Multimedia
Multimedia
2020 Undergraduate Board of Governors Representative Candidate Pitch: Dave Konrad
Konrad is one of two candidates running for the position this year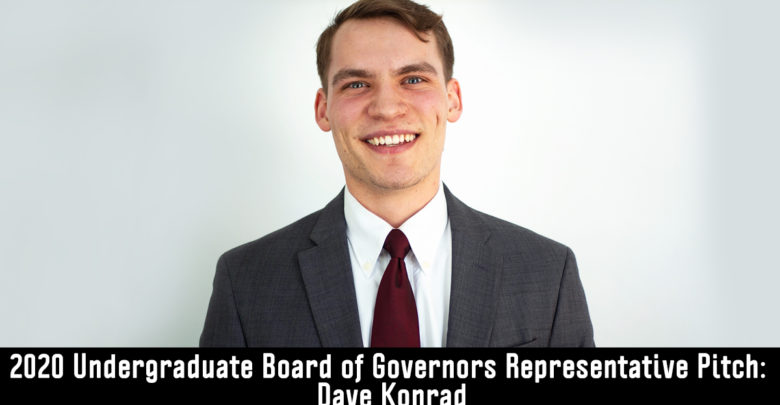 The Board of Governors is the highest decision-making body at the University of Alberta when it comes to financial decisions like domestic and international tuition, residence rent increases, and meal plan rates. Out of the 20 voting members on the board, two of them are undergraduate student representatives: the Students' Union president and the Undergraduate Board of Governors Representative.
Dave Konrad is a second-year bachelor of environmental and conservation sciences student majoring in human dimensions of environmental management, and ALES councillor on Students' Council. Here is his pitch for BoG Rep.
Read more about Konrad's platform in the BoG rep candidates' Q&A.