News
Students' Union
Notes from Council: Re-branding GovWeek, SU campaign prepares for upcoming provincial budget, and new Chief Returning Officer ratified
Read about the new approach to GovWeek, how the SU is preparing for the 2020 provincial budget, and the selection of the new CRO in this January 14 council recap!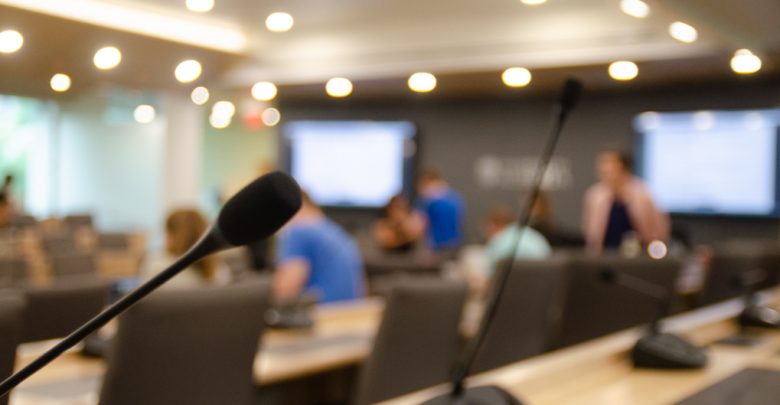 GovWeek gets a new face and the first SU Townhall
Returning for its fourth year, the student governance week-long event is debuting a new name.
Formerly known as GovWeek, Students' Union vice-president (academic) Joel Agarwal has re-named the event Student Leaders Week. For Agarwal, the change attempts to make student governance more approachable.
"The reason we changed the name was to cast the net broader," Agarwal said. "Governance sometimes seems scary and daunting, and governance is really a form of leadership so we really wanted to expand this."
Student Leaders Week runs from January 20-23 and will consist of various sessions including focusing on public speaking, running a campaign, and Indigenous governance and leadership.
Students Leaders Week will conclude with a SU town hall ran by Students' Union vice-president (operations and finance) Luke Statt. The town hall will breakdown the finances of Students' Union businesses and include a feedback session for students.
"I'm very excited to share with students how our operations connect to our services, how our services engage with them and hear from students how they could see them improve," Statt said.
SU campaign gears up for upcoming provincial budget
The Students' Union campaign "Students Not Silent" is preparing for the upcoming provincial budget.
Students' Union president Akanksha Bhatnagar said the campaign is meeting every Friday to strategize responses to not only the 2019 provincial budget, but also the upcoming 2020 provincial budget. For Bhatnagar, these meetings function to both "solicit ideas and work on execution."
"We need people to put up the posters, we need people to talk to their friends, we need people to create the messaging for the content," Bhatnagar said.
"This consistent meeting space is really important to allow for discussions not only to occur but for training to occur so that when these big rallies happen — which they definitely will — we're really preparing students for the best possible outcomes."
Bhatnagar believes that there is still time to effectively rally around the upcoming budget despite the major effects the 2019 provincial budget has had on post-secondary.
"I don't think it's too late to make an impact on the budget that is upcoming, I think it's about the value," Bhatnagar said. "Anyone could say it's hopeless to talk about these things if it's not going to make an impact, but I want to have an idealistic view and I want to really believe that our voices are going to have an impact."
New Chief Returning Officer ratified after a four-month vacancy
Students' Council has chosen a new Chief Returning Officer after resignation leaves them without one for four months.
On October 8, James Thibaudeau, the originally elected Chief Returning Officer (CRO) resigned citing both new job opportunities and "unprofessional" behaviour from councillors as the cause.
At the January 14 Council meeting Muneeb Ahsan, selected by arts councillor Chris Beasly and two Discipline, Interpretation, Enforcement (DIE) board tribunes, was ratified by Students' Council and will serve as the CRO for the upcoming Student's Union election.
Ahsan, a second-year international business student, has previously acted as Deputy Returning Officer for the Augustana Students' Association elections. He was unable to attend council, but said in a letter that he "hope[s] to lead an impartial, engaging and responsible elections office… ensuring a visible change in polling numbers and student participation."