Institutional
News
U of A approves transfer of $15 million from reserves, mulls other options to respond to Alberta budget
Steven Dew, provost and vice-president (academic), said the university is expecting further 5 per cent cuts to their share of the Campus Alberta Grant for the next three years come the provincial government spring budget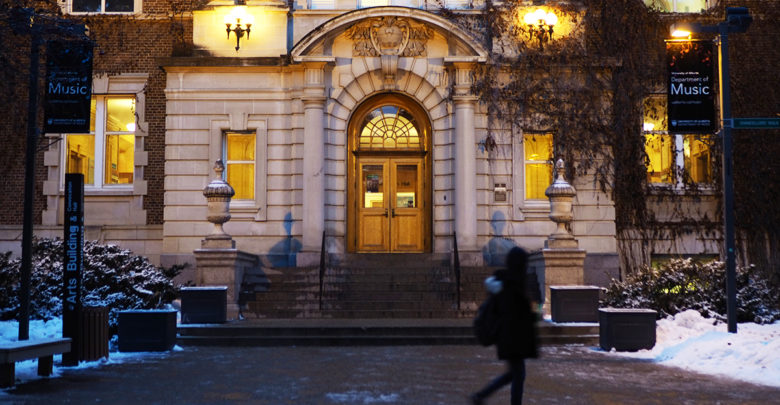 The University of Alberta is withdrawing $15 million from a non-endowment investment reserve account as one step toward dealing with budget constraints.
The Board of Governors, the highest decision-making body at the university, unanimously approved a transfer of $15 million from an investment reserve account to the general operating budget on December 13 to offset cuts to post-secondary funding made by the United Conservative Party (UCP) government. On October 24, the UCP revealed their first budget, which increased student costs to post-secondary and decreased the amount of financial support institutions could expect from the provincial government.
The transfer of funds was endorsed by the board finance property committee, which oversees all financial matters at the university, at their last meeting on November 26.
Gitta Kulczycki, vice-president (finance and administration), said the transfer helps deal with the overall $79 million shortfall in funding the U of A is facing.
"[This] will help us deal on a one-time basis with our budget reduction," she said.
University mulling further options on how to respond to budget constraints
Steven Dew, provost and vice-president (academic), said the university is "considering" its options on how best to respond to budget challenges for the 2020-21 academic year and beyond.
He added that there still remains "some uncertainty" as to what the UCP government plans to unveil in its next spring budget. However, according to him, they have offered "some expectation" of what to expect to the university which has "shaped" the institution's thinking.
Dew said the university is anticipating five per cent reductions to the share the U of A receives from the Campus Alberta Grant for the next three years. The U of A already received a 6.9 per cent cut for the 2018-19 year.
"For us, that totals to almost 22 per cent cut to our Campus Alberta Grant or about $130 million," he said.
Dew added that a "small amount" of this funding shortfall will be offset by tuition rate increases for both domestic and international students.
"That will still leave us with a very large budget challenge," he said.
Consequently, Dew said the Board of Governors received a presentation in their closed session — meaning no members of the public were able to observe it — on three potential cases of how to respond to the budget implications. One case included severe cuts. Another included moderate cuts but larger enrolment over multiple years to expand revenue. The final one was a mix of cuts and less aggressive enrolment growth. No other details or specifics were given about the scenarios or if they will influence future university direction.
"[With] all three of the scenarios it is clear that we will have some difficult decisions and will have to find significant efficiencies in both the academic and the support functions," he said. "All three show how important it is for us to increase our tuition rates, as well as look at increasing our enrolment."
Ministry of Advanced Ed responds to U of A's anticipated cuts
On behalf of the Minister of Advanced Education Demetrios Nicolaides, his press secretary Laurie Chandler said in an interview that the U of A has received some indication of what to expect in terms of funding changes in the spring budget but no hard numbers or figures.
Chandler added, specific numbers of cuts to the Campus Alberta Grant have not been determined at this time and that these will be determined by a new performance-based metric, which the UCP will reveal in time for the 2020-21 academic year. The new metric will determine institutions shares of the grant based on performance in key fields.