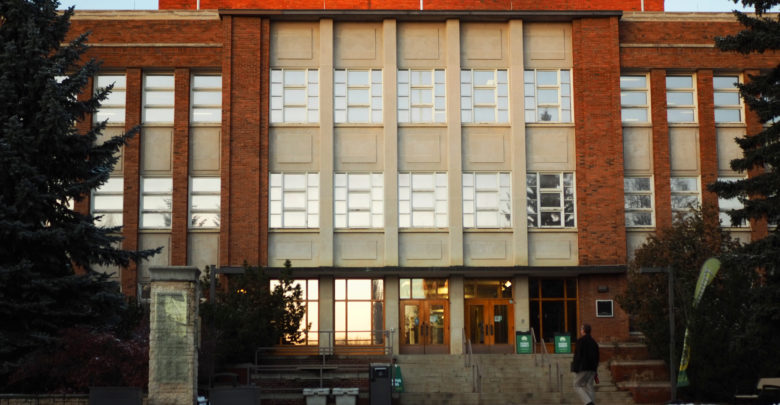 In the midst of the scandal surrounding U of A lecturer Dr. Dougal MacDonald's denial of the Holodomor, another conflict has emerged regarding Students' Union president Akanksha Bhatnagar. After MacDonald's Facebook post went viral, the SU released a statement addressing MacDonald's actions, calling for MacDonald to "take back his statements or resign," and calling on the U of A to "condemn Dr. MacDonald's remarks."
You'd think that opposing genocide denial wouldn't be a controversial stance. You'd be wrong. In response, numerous professors signed a letter to SU president Akanksha Bhatnagar opposing her statement. This letter was fuelled by concerns about MacDonald's Freedom of Expression being violated, citing the draft of the U of A's statement on Freedom of Speech that was recently approved by the General Faculties Council.
I can understand why professors, whose entire livelihoods rely on open discourse, would jump to defend any perceived threat to it. However, I cannot agree that the SU's condemnation of MacDonald's remarks is incompatible with the U of A's policies on Freedom of Expression. Requesting for an individual to take back his remarks or resign is not the same thing as obstructing his speech, especially since the SU does not have the power to censor MacDonald in the first place. Just as MacDonald has the right to deny a well-documented genocide, the SU has the right to ask him to stop making remarks that could be considered hate speech.
The SU is, first and foremost, meant to represent the interests of students. Part of the SU's mandate is to hold the university and university officials accountable, generally through student-led advocacy and the occasional protest. What the SU cannot do is decide who is allowed to teach and who isn't. The SU is free to state what they believe MacDonald should do, but he is under no obligation to listen to them.
Even so, some may consider it unacceptable that the SU even called for MacDonald's statement to be condemned and removed in the first place, even if they themselves have no power to make that happen. However, considering that the Holodomor is very well backed-up as a deliberate genocide of the Ukranian people, and MacDonald's comments frame it as a "myth" created by "Hitlerite Nazis," MacDonald's post can and has been taken by members of the university community as hate speech.
As the draft of the statement on Freedom of Expression itself points out, Freedom of Expression on campuses is not absolute, and speech that is "falsely defamatory" is not allowed. Because of the negative impact that MacDonald's comments have had on Ukranian-Canadian university members, it was more than reasonable to publish a statement asking for MacDonald to take back his comments or resign.
Ultimately, the U of A itself has decided against any formal disciplinary measures for MacDonald, but there has been an acknowledgement that his ideas are likely not based in fact. The U of A has promised to raise awareness about the Holodomor with a number of on-campus initiatives, such as hosting the Holodomor bus. University officials have publicly sided with the Ukrainian-Canadian community and condemned MacDonald's comments. Even if MacDonald himself has not retracted his statements or resigned, it appears that truth and evidence do still matter, and I hope the SU continues to advocate for those values.