Campus Life
News
From the Archives: Java Jive closing after 37 years
Before there was the Daily Grind, there was Java Jive.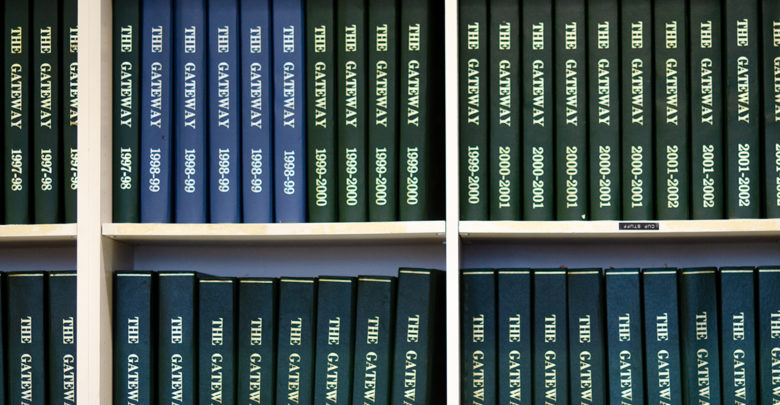 Coffee is everywhere on campus — the most common stereotype of all university students is that they are obsessed with coffee. There are many different places on campus for students to receive their caffeine fix, one of which is the Daily Grind in the Students' Union Building (SUB).
However, before the Daily Grind, a different coffee shop actually claimed that spot — Java Jive. With the recent shutdowns and additions in SUB, we remember another beloved food establishment that served us.
The Gateway revisited an article from the April 3, 2013 issue to understand what lead to the closure of Java Jive.
---
By: Alana Willerton — The Gateway 2012-2013 Arts and Culture Editor

"After 37 years of devotedly serving coffee to students at the University of Alberta, Java Jive operations will grind to a halt by the end of the month.
A coffee staple at the university, the company announced Tuesday that all their locations — one in HUB, one in SUB, plus their store on 99 street — will close their doors at the end of April after years of struggling to stay afloat.
Micheal Ould, the founder of Java Jive, first opened one of the HUB locations in 1976, and it quickly became a popular coffee stop for students thanks to Java Jive's dedication to quality specialty coffee. Ould later opened two more locations on campus, as well as Java Jive's roasting facility and factory store.
The university locations, which were extremely popular in their early years, have recently seen a severe decline in traffic. Along with Ould's belief that students are spending less time on campus in general, he also cited Aramark Food Services franchises such as Tim Horton's, Starbucks and Second Cup as competition that have slowly been edging his company out.
"I call it death by a thousand cuts," Ould said. "This has been going on for a few years, and this last year and a half they've really started to proliferate the campus with these satellite outlets and it's cut off the traffic to our locations. So needless to say, we're the ones who are suffering from sharing with Aramark."
Ould stressed that part of the problem was the fact that Java Jive is forced to stay open 12 months of the year, while Aramark franchises can open and close depending on when it would be good business to do so. Ould pointed to the lack of campus traffic during the summer and Christmas months as being particularly financially draining, which have turned Java Jive's university locations into what Ould calls "a six month business."
"The economic climate on campus has changed so dramatically since Aramark food services came to campus," Ould said.
"It's unheard of in the business world that one company can control three competing franchises. But I guess at the University of Alberta, it's okay."
"The reality is that Aramark has created an environment (where) it's very difficult for us to survive… Since Aramark has expanded their coffee operations, it's been difficult for us to generate the traffic in both those locations to justify staying on campus."
With their expiring lease agreement also on the horizon, Ould decided not to renew it after getting the impression that the Students' Union would not support a renewal.
Students' Union Vice-President (Operations & Finance) Andy Cheema said he wasn't sure what gave Ould that impression and said the Students' Union is currently in the process of soliciting several proposals for a replacement establishment, which should be decided in the next two months.
"We're always looking for good business opportunities for the Students' Union and we're always looking for a good mix of food court tenants that provide a variety of options for students," he said.
"We are not in the habit of ruling out tenants prior to receiving proposals."
Aside from Aramark franchises, which Ould says have sucked up around 70 per cent of Java Jive's business, the company has also been in competition with SU businesses such as Cram Dunk and L'Express.
"It's just become ever increasingly difficult for independents to really compete when it comes to developing new space," Ould said.
"When you basically squeeze out the independents, it does leave a void."
But despite closing up shop under less than ideal circumstances, Ould isn't bitter about his coffee reign ending.
Looking back over his time at the U of A, he estimates he's served millions of cups of coffee to tired students over the years, and treasures the connections he made with them.
"I don't want any ill feelings, because I have the utmost respect for the students at the University of Alberta," he said.
"They have been our support, they made me successful, I provided them a high quality product. I do whatever I can for students. We were there for the students."
Ould says the outpouring of support following the news of their closure has been unbelievable, and former students and current patrons alike have been stopping in to share their condolences.
Still, he has pragmatically decided it's time to throw in the towel, and can look back on his many years of service with pride.
"I have no regrets. I'm retiring; I've been at it for 37 years and that's almost a lifetime for most," he said. "It's sad, but the reality is there comes a time. Everything seemed to line up for me as this being the time to go."