Campus Life
News
BarBurrito to replace Konz, set to open fall 2019
Vendor to hopefully bring healthy affordable food to campus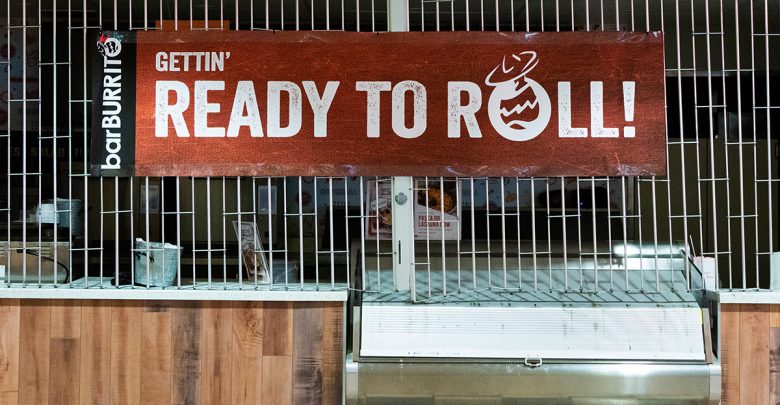 Set to replace Konz, newest SUB vendor BarBurrito will open its doors this upcoming September.
BarBurrito is a Canadian fast-food chain that focuses primarily on burritos. Renovations are already underway and BarBurrito is set to open at the beginning of fall semester. This vendor will also be part of Lister residence meal plan options, allowing purchase of their food using flex dollars.
For Luke Statt, Students' Union vice-president (operations and finance), the choice to include Barburrito will hopefully better satisfy what he sees as an important need on campus: healthier options within a student budget.
"We noticed that students were heading toward even healthier options, but also wanting them to continue to be affordable," Statt said."[BarBurrito] was a unique opportunity to put in a vendor that's even healthier than before and also within the price range of students."
Alongside burritos, BarBurrito also serves quesadillas, tacos, and sides such as rice, fries, and chips and guacamole.
BarBurrito has six other locations in Edmonton, with the SUB location to be their seventh. Unique to this location, BarBurrito intends to make its food more affordable to students.
"They have communicated to us that they plan to have the pricing at this particular location be a little bit more reasonable to better meet student budgeting," Statt said.
Statt hopes that given the unique opportunity to meet these needs, BarBurrito will have more success than its predecessors. He believes students will enjoy the new vendor due to its similarities to Filistix, the highly popular vendor that joined SUB last year.
"Filistix is doing quite well and [BarBurrito] is almost like a Mexican Filistix, so… hopefully, students [will be] happy with it."
Correction: A previous version of this article stated that the SUB BarBurrito location was affiliated with Barburrito UK, a British fast-food chain. This was an error. The SUB BarBurrito location is affiliated with BarBurrito Canada. The Gateway regrets this error.