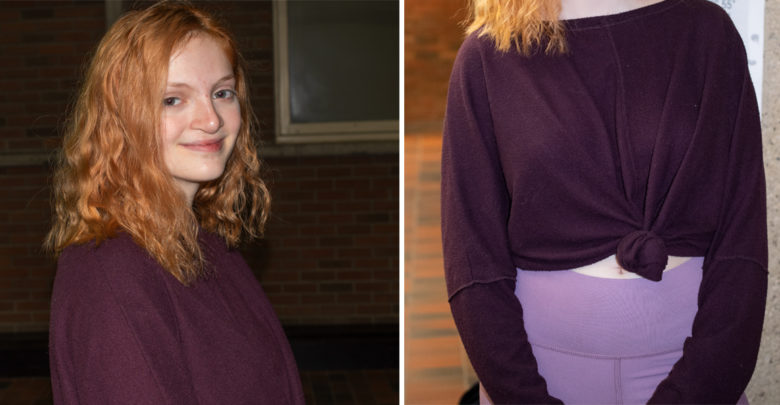 Kikki Reed
First-year nursing
How would you describe what you are wearing today?
Athletic, casual, and comfy.
Did you intentionally go with this colour hue?
Yeah, I did. I like to match sometimes.
What is your sense of fashion?
It kind of changes. Sometimes, I dress like edgy skater. Most of the time, it's casual like comfy pants and comfy shirts.
When you go shopping, do you buy clothes that are comfy?
Usually, I try to find things that aren't too form-fitting, things that I can move in.
Why do you go for comfy?
I move around a lot, so I don't like to be put in things that are too tight. Things that make me uncomfortable in the lecture. Yes, I'm into the athletic lifestyle.