Campus Life
News
Students' Union
The Daily Grind offers breakfast on trial basis
The breakfast offerings are being sold on a trial basis said VP Luke Statt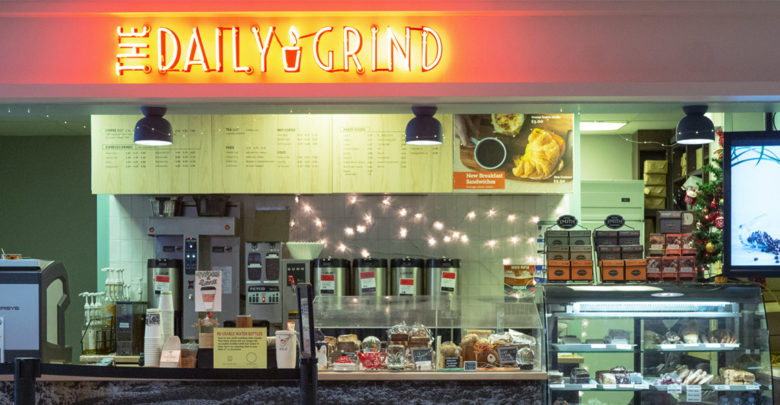 Breakfast is the most important meal of the day, but it's not always accessible to students. To make it more affordable, the Students' Union is offering a new option in SUB.
Students' Union vice-president (operations and finance) Luke Statt announced breakfast sandwiches are now for sale at The Daily Grind as a pilot project. The Daily Grind now has English muffin, sausage, and egg sandwiches starting at $2.99, as well as deluxe croissant sandwiches for $5.50, including tax.
"It's where you go for coffee, it'd be nice to have an affordable breakfast with it," Statt said.
Statt hopes to add a more affordable, convenient option to the mix of campus staples like Subway with the new breakfast sandwiches.
"We're adding a very cost-efficient breakfast sandwich at $2.99, including tax, as an opening promotion to get students aware of it," Statt noted.
The breakfast choices being piloted by the Students' Union-owned business are very similar to the breakfast sandwiches formerly served at L'Express.
"We're bringing it back in all of its glory," Statt said.
Statt said it was important to have both affordably competitive breakfast offerings and one that is slightly higher in cost to provide students with options.
"I think it's important both are an option; a higher quality, larger sandwich that's more expensive, and also something that's more grab-and-go and affordable," Statt noted. "It's made fresh in the morning, the hold time is up to two hours [in the warmer], it's nice and warm when they get it."
There aren't any alternative options yet, however, outside of the traditional meat and dairy breakfast staple.
"This is the introduction of that product line. If it does well, we're going to be expanding that to things like vegetarian options," Statt commented. He also noted that halal options are going to be considered.
Despite the lack of diversity, Statt is also putting his knowledge of business concepts to work in the development of this new business venture.
"Depending on how successful the breakfast sandwiches go, we can look at something more of a Starbucks model, with the sandwiches kept cold and boosted to order," Statt said. "On the whole, I think it'll really benefit the business to be able to introduce this new option for students to eat."
However, he still wants to put the needs of students first in the new line of sandwiches.
"We didn't want to increase the price past what had always existed when it was at L'Express, so we introduced that at the exact same level," Statt said. "This is using students' money more responsibly by introducing it slowly, getting the feedback, and then continuing to improve those products according to student feedback."