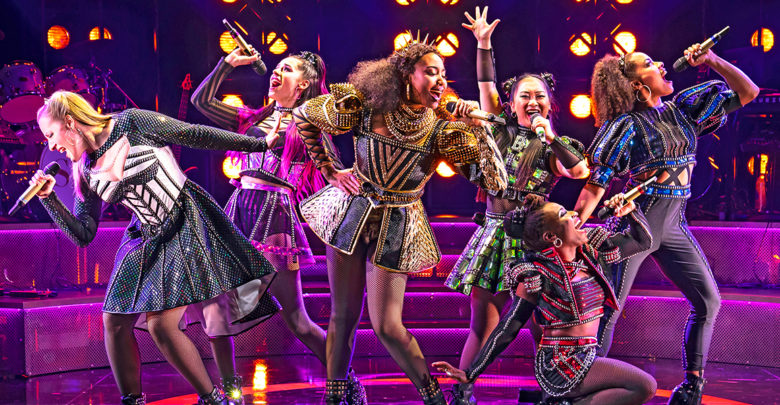 Where: The Citadel Theatre
When: November 1 — 24
Creators: Toby Marlow & Lucy Moss
Directors: Lucy Moss & Jane Armitage
Cast: Adrianna Hicks, Andrea Macasaet, Brittney Mack, Samantha Pauly, Anna Uzele, Abby Mueller
Runtime: 80 min. approx. with no intermission
Purchase tickets here
The retelling of the life stories of Henry VIII's ex-wives is uplifting, empowering, and above all, tremendous fun.
When the titular performers of Six the Musical first show up onstage, each of their shiny and elaborate costumes is of a different colour, making them look like a team of superheroes — the power rangers of royal ex-wives. This sense of kinship remains throughout the musical in the sharp and witty exchanges of dialogue, the highly coordinated sing-and-dance numbers, and the emotional performances given by all of the actresses. It's an understatement to say that they simply had chemistry — like they say in the eponymous final number, the ex-wives are "one of a kind, no category," and this musical is a celebration of themselves and their shared stories.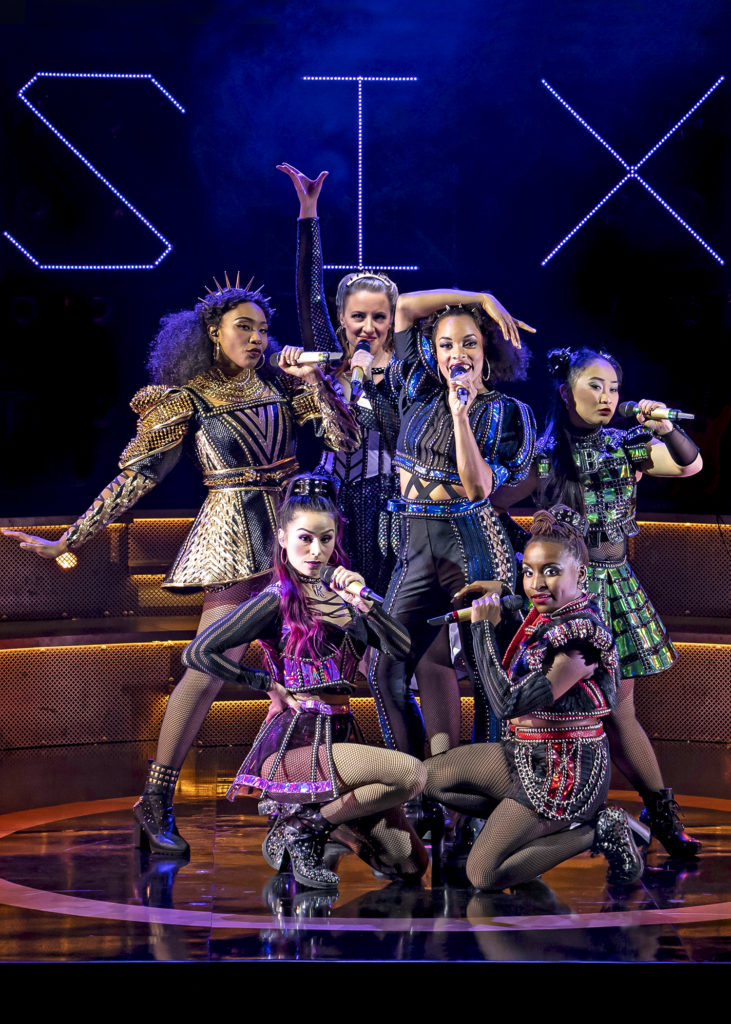 Six the Musical delivers an evening with the six ex-wives of King Henry VIII, in which the queens recount and compare their individual experiences, tell jokes, and, all in all, provide an entertaining show. As the show-makers state in their "Six-Point Plan," one of the musical's main goals is to give female historical figures a voice, one that has long been not provided to them. With Six the Musical, the titular queens are reimagined as pop-stars who say what's on their mind and dance in eye-catching choreography.
The music numbers are a blend of earworms and tear-jerkers, but they all work to complement the characters. Each queen gets to sing a song about herself, and they all have their particular style and personality. Anne Boleyn's punk anthem "Don't Lose Your Head" is a ton of fun, while Jane Seymour's "Heart of Stone" is a powerful surge of emotions that makes this Queen, with her tragic story of dying after childbirth, completely sympathetic. The choreography for Katherine Howard's "All You Wanna Do" impactfully embodies the abuse and exploitation she suffered at the hands of men. Furthermore, the subtle transition from self-affirming joy to abject horror in Samantha Pauly's repeated performance of the chorus, in which she describes what men want to do to her, makes it hit all that harder.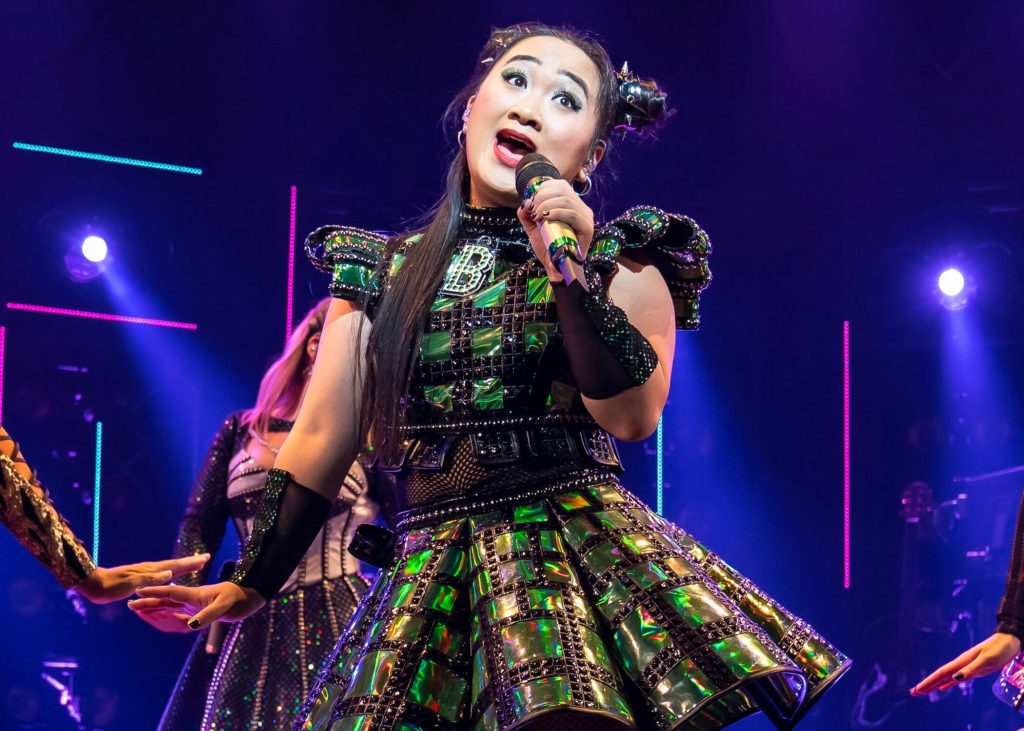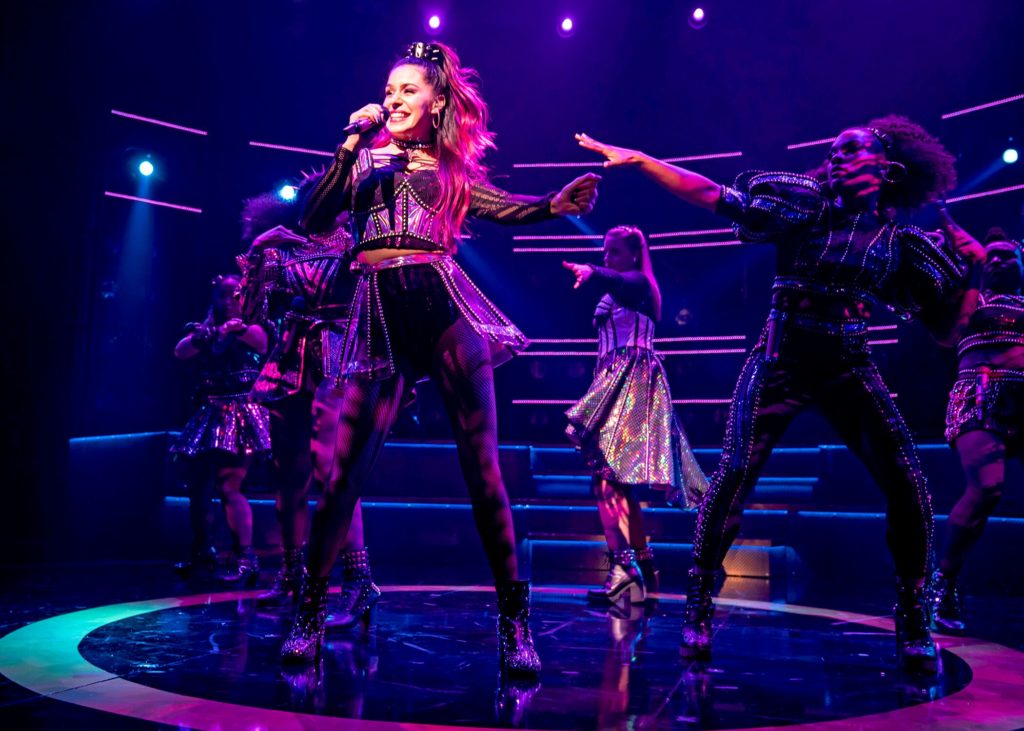 While Six may be a relatively short, self-contained affair, with a small cast and a small amount of numbers, every moment of it is an explosion of sensation. The music is catchy, the stars are charismatic and diverse, and the set design is eye-popping and clean. The light installation in the set's backdrop allows Six the Musical's choreography to pull off creative lighting set-pieces. With this celebration of women's stories, Six proves that there's much to feel good about and to enjoy in stories. In fact, the absence of men is arguably what allows this female empowerment to be so gloriously effective.
Six the Musical is rapturous fun for everyone. Even if you are a man like myself, you can still delight in this celebration of individual stories and the power that they have to be funny, relatable and thought-provoking, as this musical is all that and much more.