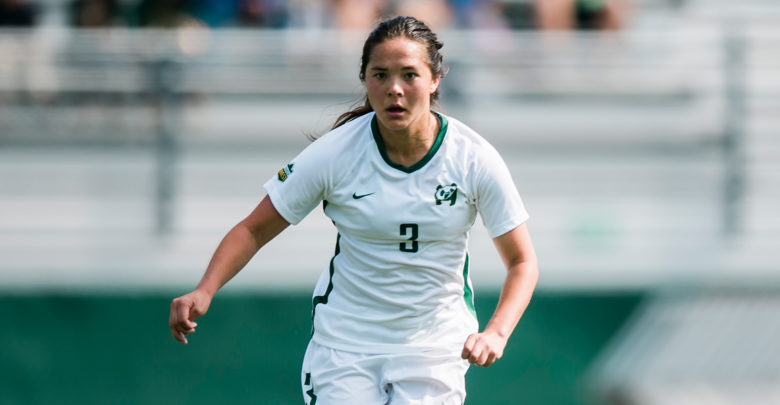 A University of Alberta soccer player is making headlines for her accomplishments on the pitch this season.
The Pandas unfortunately lost on October 25 against University of the Fraser Valley women's soccer team eliminating them from the playoffs in the first round.
Kiera Fujimoto is a senior of the Pandas Soccer team and is getting nationwide recognition for her effort on the season. The club finished with a 8-7-7 record; so eight wins, seven losses and seven ties. Fujimoto finished the season with 11 points, three goals, three assists, and 30 shots on net. She was recognized as one of the top 30 women players in Canada West division soccer.
The Gateway interviewed Fujimoto to get to know this incredible student athlete a little better.
---
The Gateway: How's your season going so far?
Fujimoto: It's been pretty good. We've won three games, tied two, and lost one.
What's your proudest accomplishment?
I think my proudest accomplishment would be managing my school with playing post-secondary sports.
What does your day typically look like?
Right now, it's really busy just because I'm applying for all co-op jobs, because I'm in accounting. I'm going to a lot of interviews and mixers, and then, I work out, and classes, individual sessions, film sessions, and then practice.
What's your favourite aspect of playing for the Pandas?
My favourite thing would be the people I meet and the friendships I make.
What's your favourite memory from the University of Alberta? Sports-related or not?
Last year when the Pandas team won bronze at the Canada West finals. That's the best we've done since I was on the team.